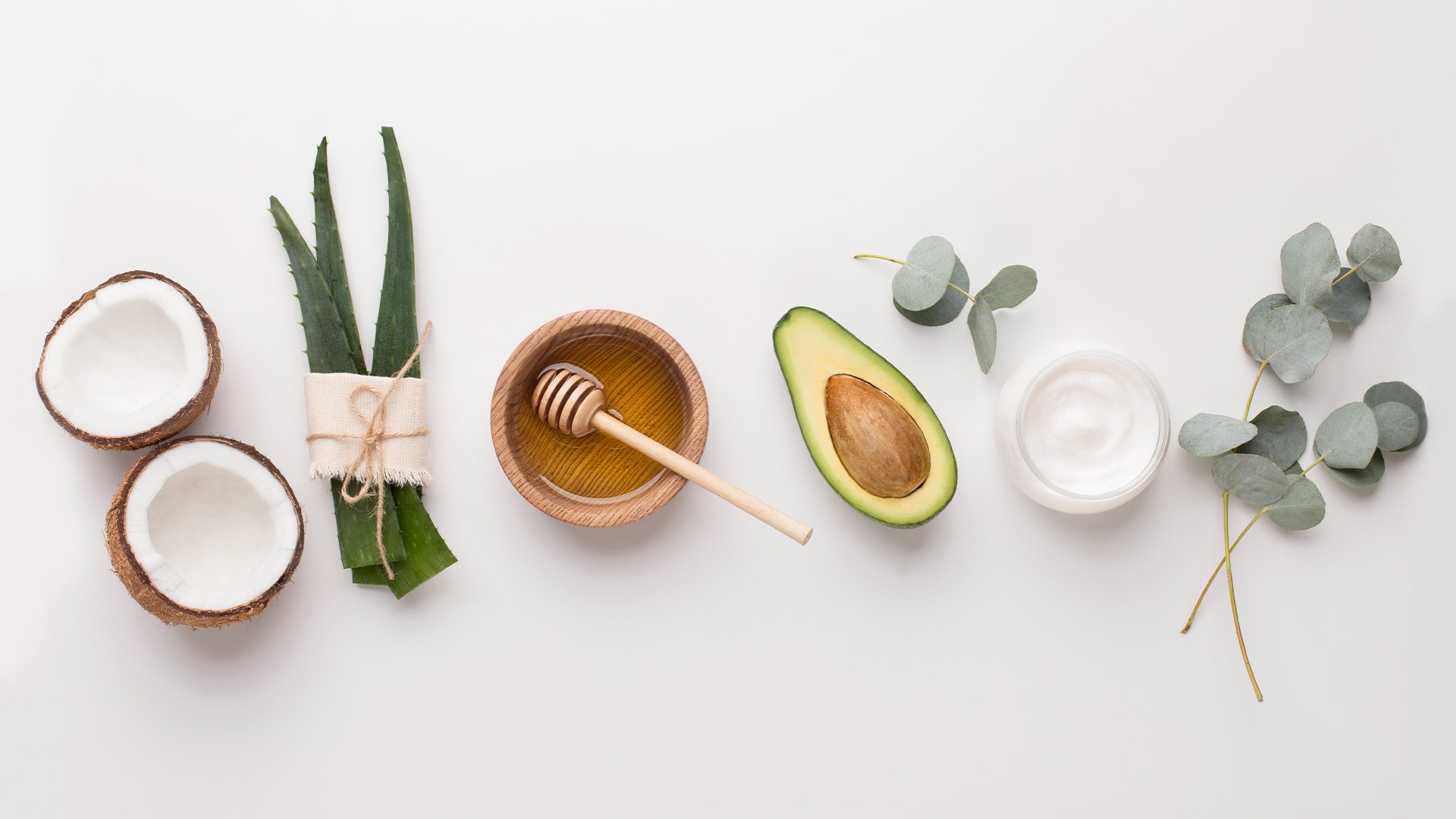 skin care essentials
What Are Natural Skin Care Products?
As far as skin care trends go, it's safe to say that natural skin care has been popping up everywhere. From Instagram to the top searches on Google, it seems that all-natural or natural skin care products are all anyone can talk about lately. And with everyone jumping to make the switch to formulas that are purported to be natural, it may have you wondering what natural skin care products are in the first place.
Before you update your skin care routine with the first moisturizer and serum you lay eyes on with the word "natural" on the label, allow us to explain a bit about natural skin care products. Ready for your next skin care lesson? Class is in session!
WHAT ARE NATURAL SKIN CARE PRODUCTS?
Let's cut to the what: What are natural skin care products? According to the Journal of Drugs in Dermatology, the US Food and Drug Administration doesn't actually have a definition for the term "natural." Knowing this, when it comes to defining what natural skin care products are, you'll likely find that answers vary depending on your source. The JDD describes natural products as those with ingredients derived from nature, such as plants, that are improved upon in the laboratory later on.
However, since the FDA does not have a specific definition for "natural," some brands have taken it into their own hands and created their own definition. You can expect how one brand defines "natural" to differ from the next, which puts the onus on the customer to keep up with where the ingredients in their products come from.
L'Oréal Paris does not classify formulas as "natural skin care products," but defines when products have naturally-derived ingredients. To be considered as such, these ingredients must be unchanged from their natural state or undergone processing while still retaining greater than 50% of the molecular structure from their original plant or mineral source.
IS NATURAL SKIN CARE THE SAME AS ORGANIC SKIN CARE?
You're probably asking yourself this question: Is natural the same as organic? Not quite. Though the two are often used interchangeably, "organic" is a term designated by the United States Department of Agriculture, according to the JDD. As with natural, products that claim to be organic are not regulated by the FDA. The JDD also states natural products are not necessarily organic.
8 L'OREAL PARIS PRODUCTS WITH NATURALLY-DERIVED INGREDIENTS
With your new understanding of naturally-derived ingredients, you're probably wondering where to start with updating your routine to introduce naturally-derived ingredient alternatives. Lucky for you, we've rounded up eight of our favorite L'Oréal Paris products, each of which is formulated with a naturally-derived ingredient.
L'Oréal Paris Pure-Sugar Nourish & Soften Cocoa Scrub: This face scrub contains a naturally-derived blend of three pure sugars paired with finely crushed cocoa, luxurious coconut oil, and rich cocoa butter. The buttery-soft sugar scrub melts into skin for gentle yet effective exfoliation. After use, skin looks more refined, feels softer and smoother, and dirt, oil, and impurities are effectively removed.
L'Oréal Paris Pure-Sugar Resurface & Energize Kona Coffee Scrub: Made with a naturally-derived blend of three pure sugars plus real Kona coffee grounds sourced directly from the Kona Coast of Hawaii, this face scrub removes dirt, oil, and impurities and leaves skin feeling smooth, energized, and invigorated.
L'Oréal Paris Pure-Sugar Smooth & Glow Grapeseed Scrub: This sugar scrub is formulated with a naturally-derived blend of three pure sugars (blonde, brown, and white) paired with finely ground Acai and Monoi, plus grapeseed oil. Because the sugar granules melt as you scrub, this ultra-soft sugar scrub provides gentle exfoliation for a baby-soft, glowing finish.
L'Oréal Paris Pure-Sugar Purify & Unclog Kiwi Scrub: This gel-like sugar scrub is made of three naturally-derived sugars (brown, blonde, and white) and enhanced with real kiwi seeds. Because the scrubbing particles are made of sugars and eventually melt, the product is gentle on your skin, leaving your skin feeling purified and clean, and helping your pores look tighter, unclogged, and less visible.
L'Oréal Paris Pure-Clay Detox & Brighten Face Mask: Each face mask from the Pure-Clay line is powered by three different clays in their pure form and enhanced with a nature-sourced ingredient. Potent pure clays and charcoal act like magnets to clean out pores and draw-out and capture deep impurities such as dirt, oil, and pollution. This creamy, non-drying mask leaves skin feeling clean, velvety, and rebalanced, addressing your dull, tired skin to reveal a purified, even, and radiant complexion.
L'Oréal Paris Pure-Clay Clear & Comfort Face Mask: This face mask formula with pure clays and seaweed provides a luxurious experience while helping comfort stressed skin. The formula gently yet effectively cleanses to leave skin clean and clear.
L'Oréal Paris Pure-Clay Clarify & Smooth Face Mask: Daily wear and tear—makeup and improper care—can leave skin uneven with roughness and imperfections. This face mask helps address your skin concerns for smooth, even, and resurfaced skin. It's formulated with three pure clays—kaolin clay, montmorillonite clay, and Moroccan lava clay—and enhanced with yuzu lemon extract to clarify and smooth skin.
L'Oréal Paris Pure-Clay Exfoliate & Refining Face Mask: With this face mask, potent pure clays and volcanic rock work to exfoliate dead skin on your face and smooth surface imperfections. It addresses rough skin and clogged pores to reveal the look of a refined, pore-minimized, and smooth complexion. Not only will skin feel as though it can breathe, but it will also be healthy-looking with a beautiful glow.
Discover more tips & tricks
Keep your skin happy
See all articles
Shop Featured Skin Care products
Discover More