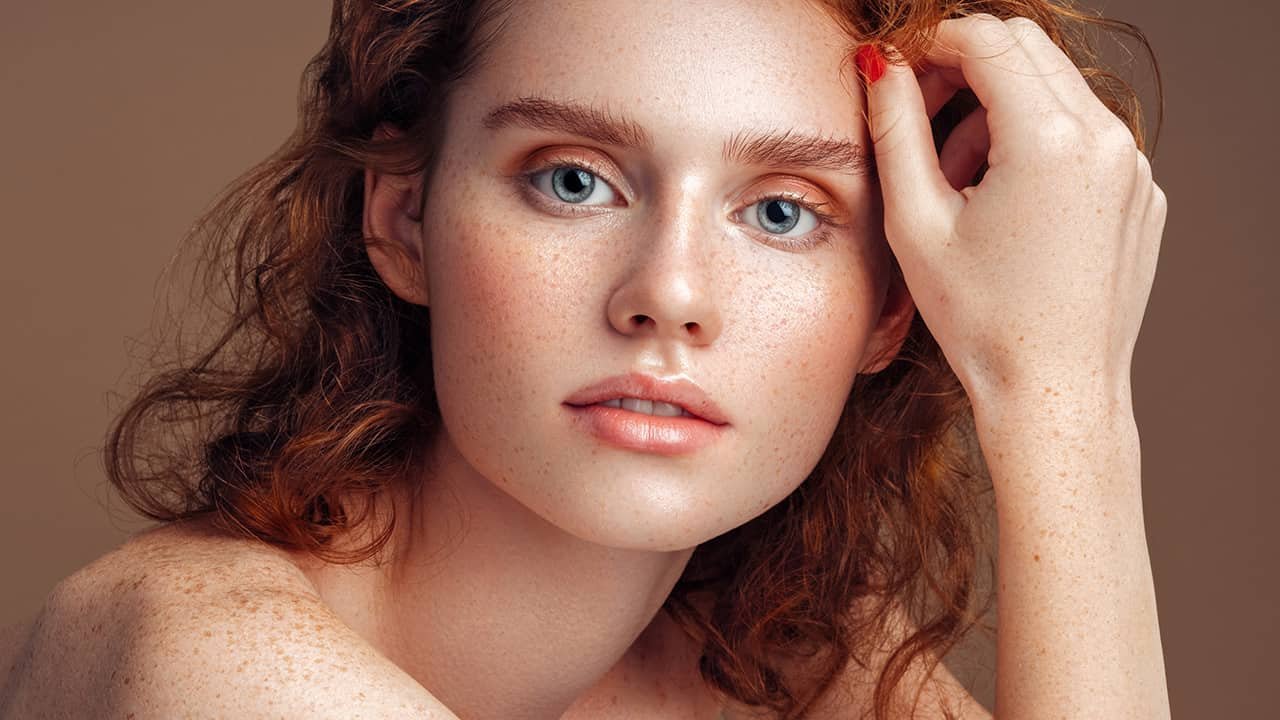 skin care concerns
Your Guide to Rosacea and a Helpful Skin Care Routine
Whether you have oily, dry, or combination skin, it's frustrating enough without any other skin care concerns to find skin care products that match your skin type. And if you have rosacea, you may feel as though you're out of luck. Thankfully, however, that isn't the case. Wondering about steps you can take in your skin care routine to help minimize the look of redness on your skin? Below, we're sharing what exactly rosacea is as well as eight skin care tips to include in your rosacea skin care routine.
WHAT IS ROSACEA?
So, what exactly is rosacea? The Mayo Clinic states that rosacea is a common skin condition that causes redness and visible blood vessels in your face, as well as small, red, pus-filled bumps, which can be mistaken for acne, an allergic reaction, or other skin problems.
Wondering what causes rosacea? Rosacea can be triggered or aggravated due to a combination of hereditary and environmental factors, including increasing blood flow to the surface of your skin, according to the Mayo Clinic. While rosacea can occur in anyone, the Mayo Clinic does advise that it most commonly affects middle-aged women who have fair skin.
8 SKIN CARE TIPS
Now that you know a little more about rosacea and some of its triggers, you're probably wondering if your skin care routine can help with the appearance of your skin. Below, we've compiled eight skin care tips to keep in mind to help keep visible redness on your skin's surface at bay.
SKIN CARE TIP #1: CLEANSE TWICE A DAY
According to the American Academy of Dermatology (AAD), those who have rosacea often don't wash their rosacea-prone skin enough, as it usually already feels irritated. However, cleansing twice a day, once in the morning and once before bed, is important to remove oil and dirt that can further irritate the appearance of rosacea. Just be sure to use a mild cleanser and cleanse gently, as advised by the AAD.
SKIN CARE TIP #2: MOISTURIZE
Keeping your skin hydrated is a must! The AAD notes that whether rosacea makes your skin dry or oily, moisturizing helps hydrate your skin by trapping water, which can make your skin feel more comfortable. So, be sure to apply a moisturizer daily (twice a day after cleansing) to lock in moisture and comfort your skin.
SKIN CARE TIP #3: PROTECT YOUR SKIN FROM THE SUN
Sun protection is important even if you have visible redness. The AAD states that sunlight is the leading cause of rosacea flare-ups, resulting in redness. To help protect your skin from the sun, the AAD recommends applying a broad-spectrum sunscreen with SPF 30 or higher every day, wearing a wide-brimmed hat when outdoors, seeking shade, and avoiding the midday sun.
SKIN CARE TIP #4: STEER CLEAR OF CERTAIN INGREDIENTS
According to the AAD, avoiding certain ingredients such as alcohol, fragrance, glycolic acid, and lactic acid in makeup and skin care products may help you avoid incidents of irritation.
SKIN CARE TIP #5: TEST YOUR PRODUCTS
If you're trying out a new product, consider testing it before applying it to your rosacea-prone skin. The AAD suggests dabbing a small amount near the areas where you tend to have rosacea flare-ups and noting if it irritates your skin within 72 hours. If it does, steer clear!
SKIN CARE TIP #6: BE GENTLE
We mentioned earlier that using a mild, gentle cleanser is important even for those with rosacea-prone skin, but it's also important to be gentle with your skin outside of your face wash. The AAD states that you should avoid washcloths, facial sponges, and exfoliating, as rubbing and scrubbing your face could irritate and worsen your rosacea.
SKIN CARE TIP #7: REDUCE STRESS
For certain people, stress can be a trigger for rosacea flare-ups, according to the AAD. You can try to reduce stress with some much-deserved self-care or yoga.
SKIN CARE TIP #8: USE A GREEN CONCEALER
Whether you consider this part of your skin care or makeup routine is up to you, but using the right makeup products—AKA a green concealer—can help hide the appearance of redness. Consider adding the L'Oréal Paris Magic BB Anti-Redness (For All Skin Tones) or the L'Oréal Paris True Match Color Correcting Crayon in Green to your daily routine—or at least breaking them out from time to time. Both products help neutralize the look of redness, so you can temporarily hide your redness while implementing a skin care routine to help long term.
Next, let's talk more about disguising redness. Click through to our article, Anti-Redness Makeup Routine: Your Guide to Using Green Concealer, for everything you need to know.
Discover more tips & tricks
Keep your skin happy
See all articles