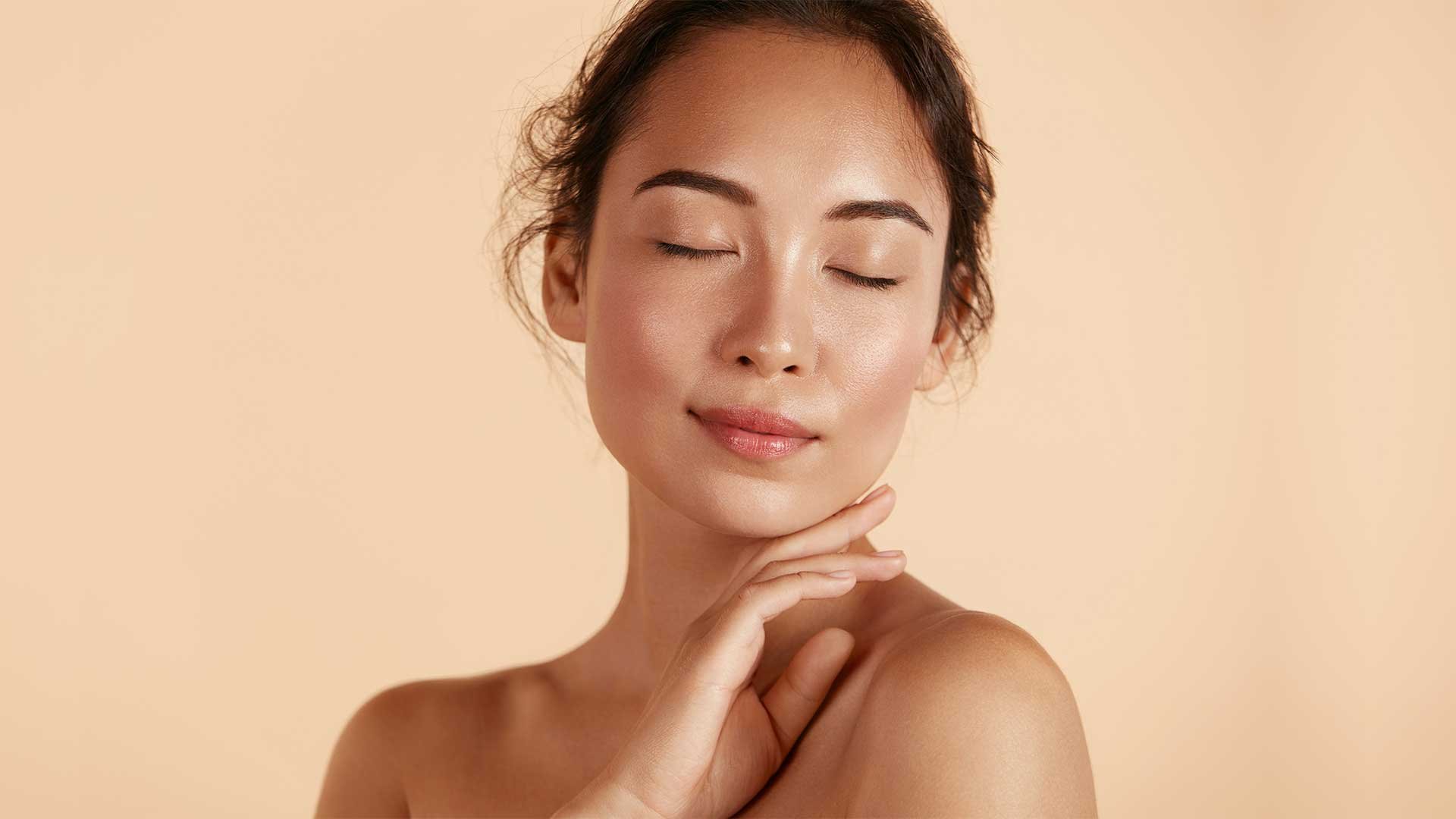 skin care concerns
How To Get Dewy Skin With 11 Easy Hacks
When you have dry skin, there's one goal that's likely at the top of your mind: getting dewy skin. This popular beauty trend is all about fresh, gleaming, hydrated skin that looks fabulous from any angle. The only downside is that achieving this coveted beauty look may be easier said than done. Do you find yourself asking, "How do I make my skin look dewy?" You'll be happy to hear that you can get closer to your goal of dewy-looking skin with the right dewy makeup products and a quality skin care routine—even if your complexion is naturally on the dry side. Below, learn how to get dewy skin with 11 skin care and makeup hacks.
WHAT IS DEWY SKIN?
When you have glowing, dewy skin, your complexion has achieved the perfect balance. It glows and shines in such a way that it looks healthy, but with no chance of anyone mistaking your face for being greasy.
Dewy skin has spawned countless beauty trends you've likely heard about, including glass skin and honey skin, which have only made everyone's collective desire to get dewy makeup and skin more pronounced.
HOW TO GET DEWY SKIN
There's quite a bit you can do to bring on the dewiness you're seeking. Update your beauty routine with these tips and hacks, and get ready to glow.
1. MIX MAKEUP AND SKIN CARE
What products can give you dewy skin? Well, there are quite a few, but there's one product combination we recommend to everyone who will listen: mixing an illuminating primer with moisturizer for the perfect makeup-meets-skin care moment. Reason being, dewy skin is a trend that inherently toes the line between makeup and skin. It's all about the hydration you get from moisturizers, but also the illumination highlighters and primers can offer your complexion.
Try mixing a dab of the L'Oréal Paris True Match™ Lumi Glotion Natural Glow Enhancer with your moisturizer. (Need a moisturizer pick? Try the L'Oréal Paris Hydra Genius Daily Liquid Care - Normal/Dry Skin.) It's that easy. When you apply this mixture to clean skin, you can expect the slightest hint of coverage that will make it look like you glow from the inside out, plus you'll get a dose of hydration.
Squeeze the creamy formula, along with moisturizer, onto a makeup blender, like the L'Oréal Paris Infallible Blend Artist Foundation Blender. Stipple the mixture onto your face and admire your easy, off-duty-model dewy makeup look.
2. EXFOLIATE REGULARLY
It's a good practice to gently exfoliate your skin to slough away dead cells from its surface one to two times a week (or as tolerated by your skin). When dead skin cells build up on the surface of your skin, they can lead to dull, extra dry-looking skin. To ensure that your face looks radiant and smooth, try using the L'Oréal Paris Pure-Sugar Smooth & Glow Grapeseed Scrub to buff away any surface buildup.
3. EXTEND THE DEWY LOVE TO YOUR LIPS
If your whole face looks beautifully dewy, keep the trend going with a glossy lipstick in a natural hue. We love the L'Oréal Paris Colour Riche Shine Lipstick in Sparkling Rose.
4. USE CREAMY CONCEALER, BLUSH, AND HIGHLIGHTER
A dewy makeup look is all about using creamy formulas. Add some of the L'Oréal Paris True Match™ Super-Blendable, Multi-Use Concealer under your eyes, in the middle of your forehead, and down the bridge of your nose. This will help brighten your complexion while concealing any skin concerns. Next, chisel your cheekbones some well-placed blush and highlighter, like the L'Oréal Paris Infallible Longwear Blush Shaping Sticks and L'Oréal Paris Infallible Longwear Highlighter Shaping Sticks. Gorgeous!
5. GRAB A VITAMIN C SERUM
While makeup can do wonders in creating the appearance of dewy skin, if you want to encourage your dry skin to become dewy for the long haul, it all comes down to your skin care routine. Add a vitamin C serum, like the L'Oréal Paris Revitalift Derm Intensives 10% Pure Vitamin C Serum, to your daily regimen. This particular serum is formulated with 10% pure vitamin C and can help restore a healthy radiance to your skin and reduce the appearance of wrinkles. Smooth it onto your skin morning and evening after cleansing.
6. KEEP A FACIAL MIST IN YOUR BAG
To finish your dewy makeup look, and to refresh it throughout the day, give your skin a quick spritz of facial spray for the ultimate glowy effect. Personally, we're fans of the L'Oréal Paris True Match™ Lumi-Shake and Glow Dew Mist, as it awakens skin with healthy hydration for a natural, dewy glow.
7. MAKE IT LOOK NATURAL
When it comes to the perfect glow, it's important to remember that the trick is for it to look natural. To avoid looking shiny, simply dab highlighter or facial oil along your cheekbones and the bridge of your nose.
8. USE A FACE MASK
A face mask is another skin care must that can help you achieve a glowing visage. Try the L'Oréal Paris Pure-Clay Detox & Brighten Face Mask, which is formulated with three pure clays and charcoal. This mask helps to draw out impurities to leave you with a purified, radiant complexion.
9. DON'T GO OVERBOARD WITH THE REST OF YOUR MAKEUP
Your dewy makeup will steal the show, so don't pair it with other eye-catching makeup trends unless you want to look overdone. Instead, use matte products on the rest of your face and opt for nude lips.
10. KEEP A HYDRATING PRIMER HANDY
It's always smart to prep your skin for makeup with a primer. Primers help makeup last longer and smooth your skin for a seamless application. If you use a hydrating option, you get the benefits of a primer plus a soft and luminous finish—which is perfect for dewy skin! We love the L'Oréal Paris Visible Lift Radiance Booster. Formulated with nourishing oils and iridescent pearls, this primer hydrates, protects, and boosts the radiance of your skin.
11. USE AN SPF
Using sunscreen with broad-spectrum SPF not only protects your skin from dangerous UV rays, but it also keeps your skin looking youthful to help promote a dewy, radiant finish. According to the American Academy of Dermatology, it is recommended to use a sunscreen with an SPF of at least 30 every day.
Want to carry your glow down past your neck? Once you've achieved the perfect dewy glow on your face, read about 3 Body Glitter and Shimmer Products for a Night Out.
Discover more tips & tricks
Keep your skin happy
See all articles
Shop Featured Makeup products
Discover More