skin care concerns
How to Find the Best Face Wash for Oily Skin
January 17, 2020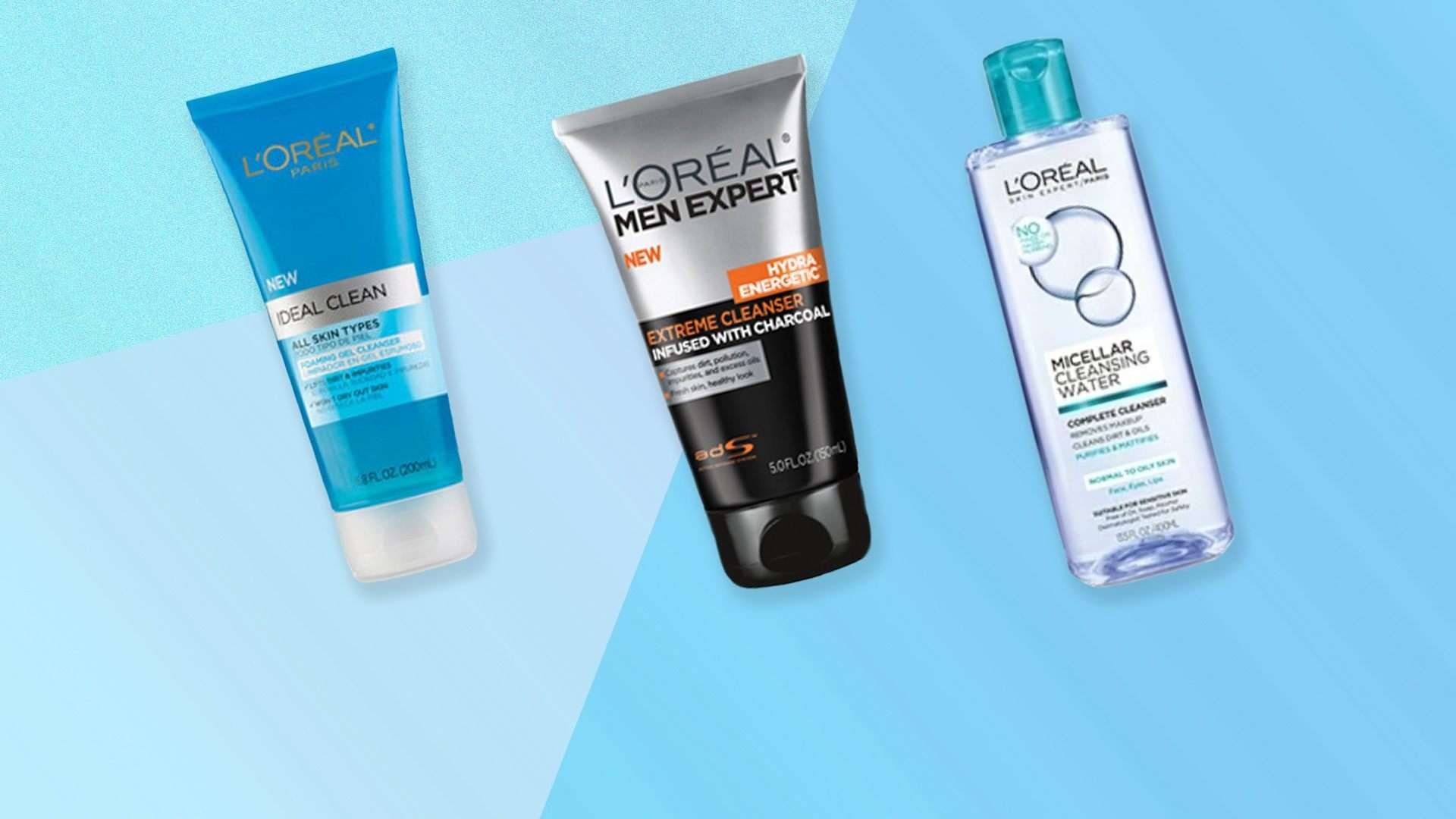 Pop quiz time! Ideally, what should the first step in your skin care routine be? If you answered, "washing your face," congratulations—you got it right! As far as your skin care regimen goes, cleansing your complexion should be the initial thing you do morning and night—and if you have oily skin, that calls for using the best face wash for oily skin. This can help prevent your complexion from looking overly greasy during the day. In fact, facial cleanser is one of the most important skin care products to use when you have oily skin, right alongside moisturizer for oily skin. Here, find our best cleansers for oily skin, plus tips on how to wash your face.
OUR BEST FACE WASH OPTIONS FOR OILY SKIN
When it comes to cleansing oily skin, it's all about finding the best facial cleanser for your skin type. Without further ado, here are our best face cleansers for oily skin.
L'Oréal Paris Micellar Cleansing Water Complete Cleanser - Normal to Oily Skin: Heading to the gym or going on vacation? Consider packing a no-rinse cleansing option, like micellar water, with you. Micellar water is powered by tiny micelles—oil molecules—that act as a magnet to lift dirt, oils, and makeup up and away from the skin. This micellar water purifies and mattifies.
How to use it: All you have to do is saturate a cotton pad with the solution and wipe the pad gently across your face. Yep, it's that easy!
L'Oréal Paris Ideal Clean™ All Skin Types Foaming Gel Cleanser: This gel cleanser makes removing excess oil oh so easy. Formulated to lifts dirt and impurities without drying out skin, you'll want to keep your vanity fully stocked with this offering.
How to use it: Wet your face and hands with lukewarm water, then work a small amount of gel into a foamy lather and massage it onto your face in a gentle, circular motion before rinsing off.
L'Oréal Paris Men Expert™ Hydra Energetic Extreme Cleanser Infused With Charcoal: This one goes out to all the guys! This facial cleanser formula, which is formulated with charcoal, acts as a magnet on skin to help capture and get rid of impurities and excess oil on its surface.
How to use it: Apply twice daily on wet face and gently massage, concentrating on forehead, nose, and chin (the areas that tend to get the oiliest on your face), then rinse thoroughly.
3 CLEANSING TIPS FOR OILY SKIN
Now that you know our best facial cleanser for oily skin picks, it's time to put your cleanser of choice to use. Get the most out of your cleanser with these following tips.
TIP #1: CLEANSE MORNING AND NIGHT
Cleansing can help rid the surface of your skin of dirt, excess oils, and makeup. That's why it's a good idea to wash your face morning and night. Sleeping in your makeup can lead to clogged pores, as the makeup can mix with the dirt and oil on your skin—so don't skip this step! Think about leaving a no-rinse cleansing option, such as micellar water, on your bedside table so that you can cleanse from the comfort of your bed.
TIP #2: RINSE OFF IN LUKEWARM WATER
If you're using a rinse-off facial cleanser, make sure to rinse it off with lukewarm water. See, super-hot H2O can strip your skin of essential oils, which can trick your oily skin into thinking it needs to produce more oil—aka the opposite of what you want. So, play it safe and turn down the dial.
TIP #3: TRY DOUBLE CLEANSING
Double your fun by cleansing your oily skin, not once but twice. Double cleansing involves first using micellar water or towelettes to remove your makeup, then following up with a rinse-off facial cleanser to help remove any remaining impurities from the surface of your skin. Give it a shot to help keep excess oil at bay.
Next up: Now that you know how to cleanse your oily skin like a pro, it's time to tackle the topic of what makeup you'll use after cleansing. Head on over to our article, How to Apply Makeup to Oily Skin, for everything you need to know.
Discover more tips & tricks
Keep your skin happy
See all articles
Shop Featured Skin Care products
Discover More