makeup trends
How to Create a Minimal Makeup Look
Simple doesn't have to be boring.
July 22, 2022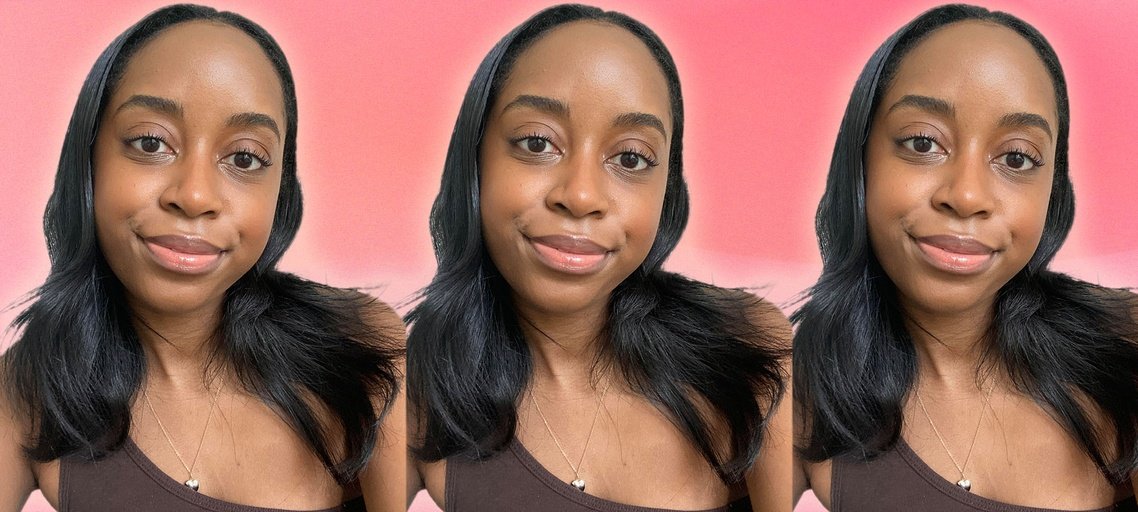 It's safe to say that minimalism is huge these days, especially when it comes to makeup. The same way that people clean out their closets and pare things down to the essentials, you can that with your beauty routine. If you want to be able to rock a more minimal makeup look — at least from time to time — you've come to the right place.
Here, we're sharing tips for minimalist face makeup, eye makeup, and lips that'll save you time but still keep you looking gorgeous. Then we're giving you the 4-1-1 on how to pull everything together to create a complete minimal makeup routine.
How to Do Minimal Face Makeup
Minimal makeup is just as it sounds — using only what you need to enhance your features. No heavy foundation or concealer here. To start, apply a glow-enhancing lotion after your skin care, like the L'Oréal Paris True Match Lumi Glotion Natural Glow Enhancer. Choose the shade that best matches your skin tone and apply it all over your face for a pretty, lit-from-within glow that's not overdone.
If you feel like you need a little bit more coverage, use a lightweight hybrid foundation, such as the L'Oréal Paris Skin Paradise Water Infused Tinted Moisturizer or the L'Oréal Paris True Match Hyaluronic Tinted Serum. Both are formulated with hydrating ingredients to give your complexion a glowy finish.
For the most seamless makeup application, use a primer, like the L'Oréal Paris Infallible Pro Glow Lock Makeup Primer, first. Primer helps the rest of your makeup go on more smoothly and wear more evenly throughout the day — so it's always a smart idea to try to incorporate primer into your minimal makeup collection.
How to Do Minimal Eye Makeup
If minimalism is what you crave, then push your bold and bright eyeshadow shades to the bottom of your makeup bag and move neutral hues front and center instead. Blend a small amount of neutral eyeshadow into your crease, then use a brown eyeliner, like the L'Oréal Paris Le Liner Signature Easy-Glide Mechanical Eyeliner, Waterproof in Brown Denim, to line your eyes. Draw a thin line on your upper lid, then use the brown eyeliner to tightline your waterline.
Finally, finish your minimal eye makeup look with a coat of black-brown mascara, like the L'Oréal Paris Air Volume Mega Mascara, Lightweight Mega Volume Washable in Black Brown. A black-brown mascara shade looks slightly softer than black mascara, making it a perfect pick for a minimalist look.
How to Do Minimal Lip Color
Last but not least, we come to lip color. A bold red lip doesn't scream minimalism, but a lipstick in a neutral color does. We have one that fits the bill for minimalists: the L'Oréal Paris Colour Riche Satin Lipstick in Toasted Almond. Another smart option is a tinted lip balm, like the L'Oréal Paris Glow Paradise Balm-in-Lipstick with Pomegranate Extract in Beige Eden. You can get a subtle touch of color with a no-makeup feel.
How to Create A Minimal Makeup Look
When it comes to a minimal makeup routine, there aren't any strict rules. If you're really vibing with that red lip we mentioned earlier, you can totally follow our minimal face and eye makeup suggestions while straying slightly when it comes to your lip color. It's flexible. Of course, you absolutely can go minimal all over and embrace an entirely minimal makeup look. In that case, simply combine all of the recommendations above and follow these simple steps.
Step 1. Start by applying your glotion, making sure to rub it in so that it's fully absorbed before moving to the next step.
Step 2. Add coverage, if you so please — as mentioned above, we like the L'Oréal Paris Skin Paradise Water Infused Tinted Moisturizer or the L'Oréal Paris True Match Hyaluronic Tinted Serum for a glowy but minimal look. Blend in with your fingers for a natural finish.
Step 3. Then create a subtle eye look with shades of brown. When applying mascara, you want to keep it to one to two coats so they look naturally lengthened.
Step 4. Put on your natural-looking lipstick and you're ready to go. For a natural finish, apply to the middle of the lips and blend out with your fingers.
Step 5. Finish things off with a quick spritz of setting spray, like the L'Oréal Paris Infallible Pro-Spray and Set Make-Up Oil-Free Setting Spray, so your look lasts all day.
Next: 7 Everyday Makeup Looks That Are Easy To Do
Edited and photographed by: Shannon Stubbs, Design by: Crystal Simone
Discover more tips & tricks
Keep your skin happy
See all articles
Shop Featured Makeup products
Discover More