makeup looks
5 Pastel Makeup Looks to Try This Spring
There's a look for every skill level!
April 06, 2022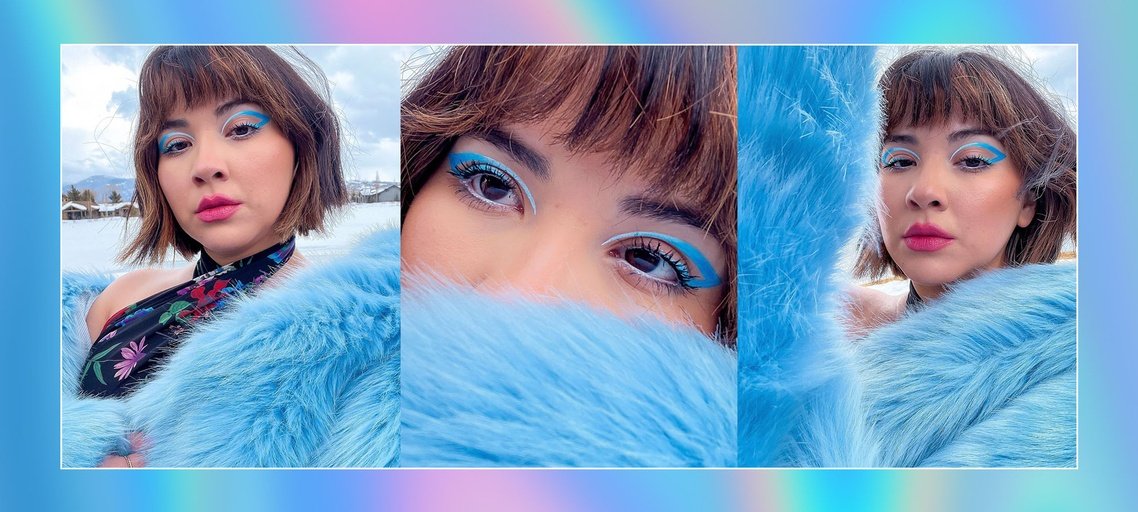 There's no better season to experiment with lively makeup looks than the springtime. There's colorful inspiration everywhere, from blooming florals to baby blue skies and more. So it's fitting that with the annual arrival of the warm season, pastel colors seem to weave their way back into the spotlight.
The good thing is, the pastel makeup trend is one that everyone can take part in. It's up for interpretation and can be created according to your preferences and skill level. And if you're looking for the perfect occasion to test out a pastel look, we can't think of one more fitting than Easter.
So ahead, we're sharing five different takes on pastel makeup looks — from the most simple to ones that will test your artistry — to inspire your spring glam.
1. Pastel Inner Corner Accents
If you're looking to dip your toe into the pastel universe without leaning into the bold makeup look territory, add a simple pop of pastel color to the inner corners of your eyes with a pencil eyeshadow brush. You can create this simple inner corner accent in combination with any makeup look, making it completely versatile and easy to achieve.
For added brightness, opt for a shimmering pastel shade, like the L'Oréal Paris Infallible 24 HR Eye Shadow in Always Pearly Pink.

3. Two-Tone Pastel
If you're not afraid of a bold look, try using two pastel eyeshadow shades to create a two-tone look. Place one shade on the inner half of your lids and the other on the outer half. It creates a gorgeous contrast and does a great job of making the eyes pop.
You can also tone down this look a bit by choosing two pastel colors in similar shades, such as baby blue and mint green or lilac and pastel pink.
Don't forget to top off your look with a lengthening mascara, like the L'Oréal Paris Telescopic Original Mascara.
Discover more tips & tricks
Keep your skin happy
See all articles
Improve your routine
Show your new look more love:
makeup