makeup trends
Flawless Complexion 101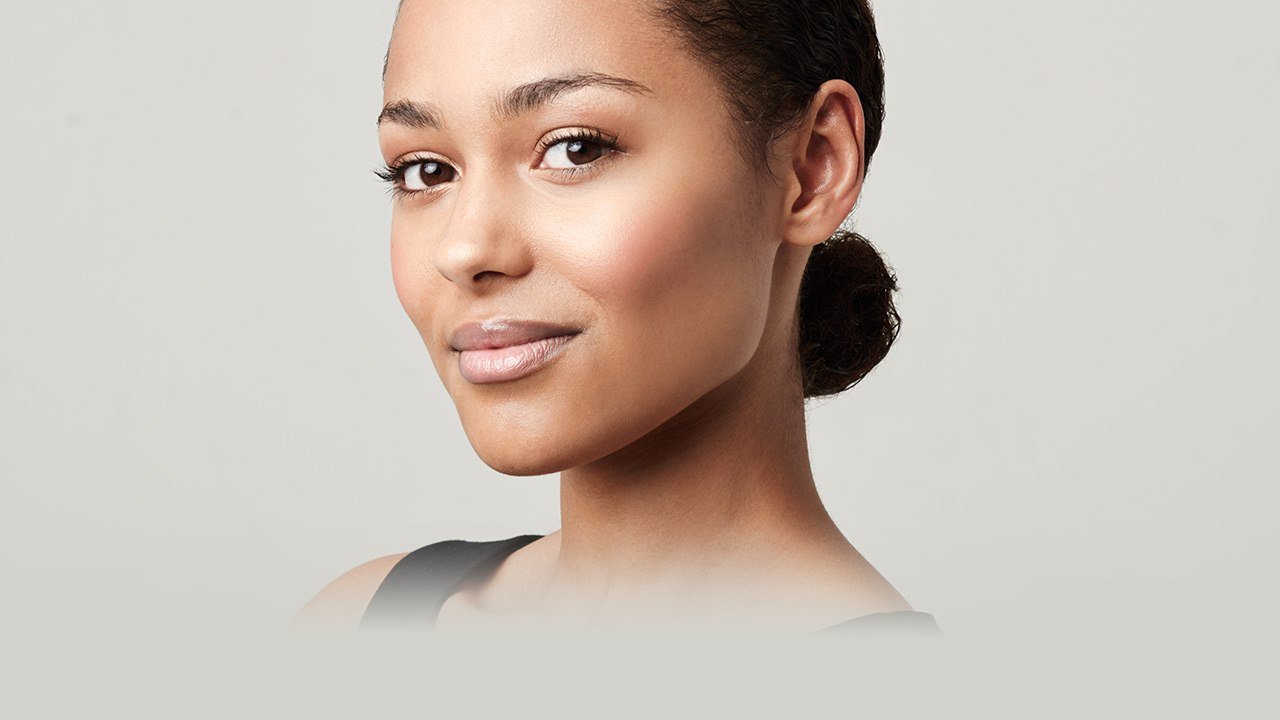 Let's face it: a flawless complexion goes with everything. Whether you prefer a fresh look or are opting for finished perfection, foundation makeup is the base. Finding the right products, applying them properly and selecting the right shades may seem tricky, but once you learn the basics, you can start building any look you want. A little experimentation will help you find what combination of products works best. Every face is unique and responds differently, so be patient and don't be afraid to try new things.
Skin Care
Radiant skin needs loving attention, so pamper yourself by getting plenty of exercise, drinking lots of water and not skimping on those nighttime zzz's. Wash your face before and after working out, and be sure to moisturize to lock in skin-plumping hydration. Practicing good skin care, including SPF protection, will help keep you glowing into the future. Avoid the temptation to bask unprotected under the sun. If you want a sun-kissed glow without the damaging effects of exposure, check out these tips for self-tanning and sun care.
Put Your Best Face Forward
No matter how carefully you pamper your skin, almost every complexion can be improved with the right foundation strategy. From light spot concealer to full on matte foundation with a little contour like the Infallible Pro Contour Palette, this look will put your best face forward, whether for that selfie with friends or nailing a tough interview for your dream job.
Au Natural
Whether you are opting for a dewy glow or matte perfection, natural is always the goal for foundation application. You want your look to blend well with your overall coloring, and to have a natural texture. Try to select a formula that works well with your skin type.
Shades of Perfection
Picking the right shade is the most important step. The True Match™ Shade Finder Tool helps match you up with the perfect shade. True Match™ offers the most foundation shades within the L'Oréal Paris family. There are many more foundation offerings ranging from lightweight foundation to medium coverage foundation, with many nominated for Best Drugstore Foundations 2016 on Makeup.com.
Moisturize, Moisturize, Moisturize
Start with clean, dry skin and a moisturizer. Dry skin types will need a richer cream, while combination skin and oily skin will need a more balanced formula. Let your moisturizer soak in for five minutes before applying your foundation. Take this time to do something healthy for your skin, like drinking lemon water or practicing deep cleansing breaths. Check out the L'Oréal Paris Skin Care Routine Finder to find a customized routine of your own!
Primed for Action
If you have fine lines, creases, or anything else, foundation can actually exaggerate these flaws by settling into the lines and accentuating them. Use a makeup primer to fill and smooth over to create a fresh look. A couple great examples would be Magic Lumi Light Infusing Facial Primer for an instant illumination and for a more smooth finish try our Studio Secrets Magic Perfecting Base.
The Perfect Texture
Finding a natural-looking makeup foundation with the right weight, coverage and texture may be the trickiest part. Remember, there is no one product that will give you a finished, flawless look. From moisturizer to setting spray, you'll want to build your look using textures that work well with your skin. A concealer can help hide more problematic imperfections without heavy all-over coverage. Powder can set a more luminous, creamy look, giving you the best of both worlds. And a setting spray helps your makeup look fresh all day.
The Products
L'Oréal's color match system allows you to mix and match different formulas and systems while staying true to your tone. For those of you with combination skin, you can even experiment with using a few different formulas to even out your finished look:

• For luminous, buildable coverage try True Match™ Lumi Cushion. Use alone for a dewy finish, or finish with powder for a red-carpet demi-matte look.
• The perfect natural but radiant foundation, True Match™ Mineral creates a sheer, "no makeup look" that wears well and touches up easily. Use concealer to touch up trouble spots and apply with light, circular motions.
• Infallible Pro Glow offers creamy, long-wearing coverage. The hydrating foundation is ideal for normal to dry skin. To lock in this luminous look, finish it with Infallible Setting Spray for an all day glow.
• Infallible Pro Matte is a long-wearing, creamy matte foundation for an ultra-finished and polished look. Use with Infallible Pro Matte Powder to create a perfect matte finish.
Discover more tips & tricks
Keep your skin happy
See all articles
Improve your routine
Show your new look more love:
makeup