makeup looks
How to Get a Romantic Makeup Look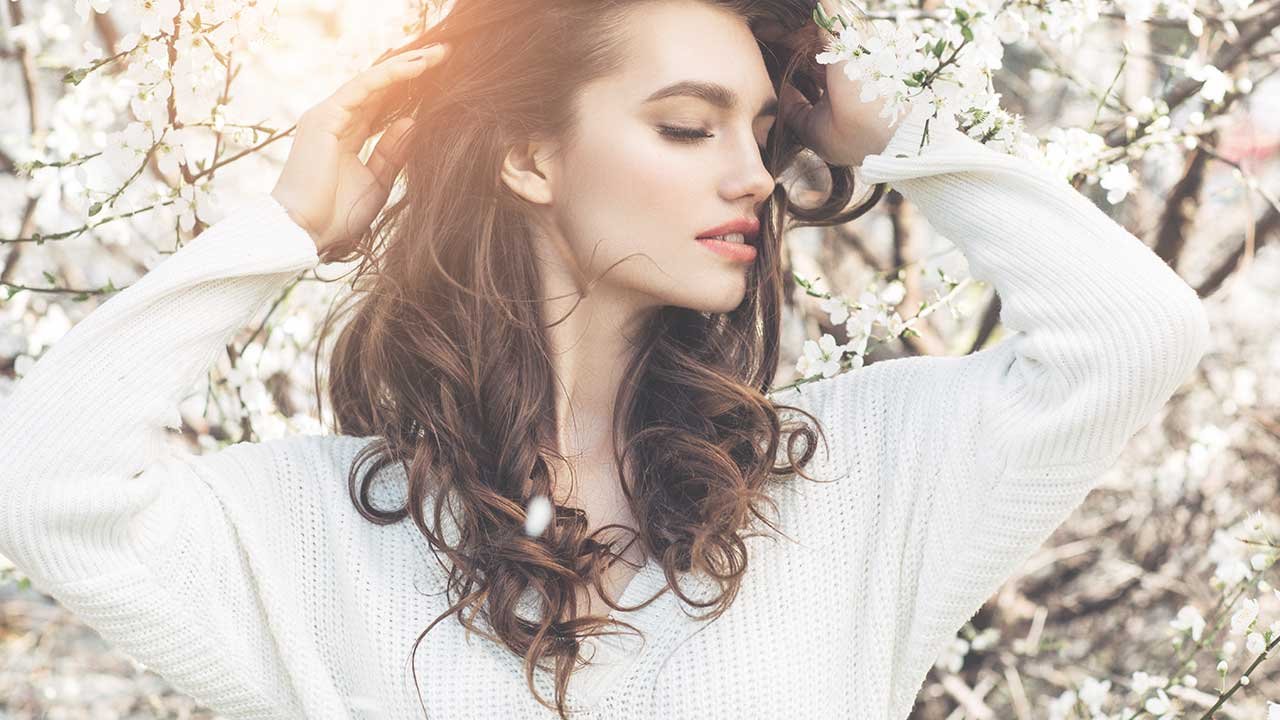 There's a time and place for a sexy, smoky eye or lips coated with a bombshell red lipstick—but sometimes a soft, romantic makeup look can be just as spellbinding. Luminous skin, a natural-looking flush, and subtle sparkle go a long way toward creating a lovely look, but if you're not sure where to begin, you can keep reading to learn how to get a romantic makeup look. We're walking you through step by step, from establishing a glowing complexion to adding the perfect amount of blush, so the only thing you'll need to focus on is the romance in the air.
step 1: prime your complexion
To maximize the lifespan of any makeup look, you'll want to start out by priming your complexion with a makeup primer. Since glowing skin is the name of the game for this look, apply an even layer of the L'Oréal Paris Infallible Pro-Glow Lock Makeup Primer onto your entire face and slightly down your neck.
step 2: create A glowing base
On top of applying a glow-boosting primer, you'll also want to use a radiant finish foundation. Try the L'Oréal Paris Infallible Pro-Glow Foundation, which will give you an all-day (or night) glow with a smooth finish. Use the L'Oréal Paris Infallible Blend Artist Foundation Blender to apply an even layer and blend out for a seamless finish.
step 3: conceal any imperfections
We hate the word imperfection, because who actually has perfect skin? Um, nobody! Still, we all have certain things—like blemishes, dark spots, and under-eye circles—that we prefer to disguise with a good concealer. Grab the L'Oréal Paris Infallible Full Wear Concealer Waterproof, Full Coverage and apply it wherever you feel you need it. Once again, use your trusty makeup blender to smooth everything together.
step 4: add highlights and a natural flush
For a super flirty and romantic look, swipe the L'Oréal Paris True Match Lumi Glotion Natural Glow Enhancer onto the high points of your face—your upper cheekbones, brow bones, cupid's bow, and the bridge of your nose. Next, use a large blush brush to apply a light dusting of the L'Oréal Paris Paradise Enchanted Fruit-Scented Blush Makeup in Bashful onto either cheek.
step 5: EMPHASIZE YOUR EYES
This romantic makeup look is easy to apply, as well as easy on the eyes (get it?). But seriously, if your eyes are the window to your soul, you'd better make those windows shine. Start your eye makeup look by applying a light pink eye, like the L'Oréal Paris Infallible 24HR Eye Shadow in Always Pearly Pink, shadow onto your entire upper lid. To add some depth, apply the L'Oréal Paris Colour Riche Monos Eyeshadow in Pain Au Chocolat onto the outer corners of your upper eyelids, extending the color upward slightly until it almost reaches your highlighted brow bone. Next, add a thin black cat eye using the L'Oréal Paris Infallible The Super Slim Liquid Eyeliner in Black. We think that a subtle cat eye look is super romantic when paired with pearly pink shadow, wouldn't you agree? Finish your eye makeup look with a few coats of black mascara, and you're ready to move onto the next step.
step 6: glow and set
A few spritzes of the L'Oréal Paris True Match Lumi Shake & Glow Dew Mist will ensure that your glowing makeup look lasts as long as possible. To apply, first shake up the bottle, then, holding it eight to ten inches away from your face, spray four to six times in an X & T motion (avoiding the eyes). Voila!
step 7: SEAL IT WITH A KISS
Finish off your demure, girly look with a pretty pink lip color. We recommend sticking with a long-lasting formula—just in case your romantic look leads to a kiss or two. Try the L'Oréal Paris Rouge Signature, Lasting Matte Liquid Lipstick in I Create.
Want more romantic makeup ideas? We have you covered! Here is Your First Date Makeup Routine.
Discover more tips & tricks
Keep your skin happy
See all articles
Shop Featured Makeup products
Discover More