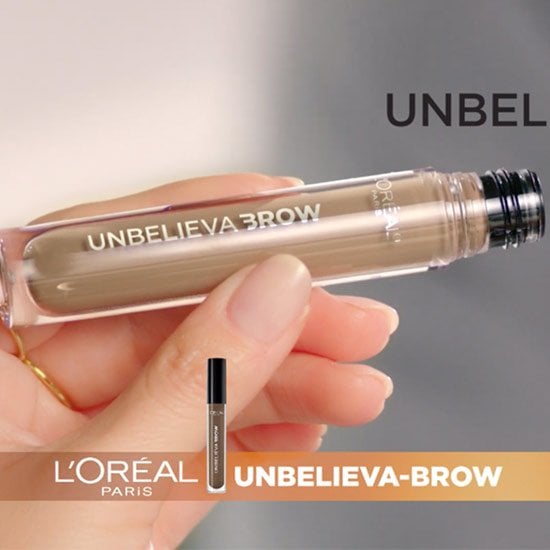 eye makeup
How to Fill in Thin Eyebrows in 4 Quick Steps
Gone are the days of constant tweezing to achieve sharp, thin eyebrows. Rather, quite the opposite has become one of the most sought-after beauty looks. Yes, thick, bold eyebrows are the ultimate eye makeup goal, but they're not the easiest to achieve when you aren't starting with naturally full brows. Whether you've over-plucked or were simply born with barely-there eyebrows, you're likely frustrated over how you can achieve this coveted makeup look. Well, you're in luck! Read on to learn how you can fill in thin eyebrows in just four, easy steps—with the help of the L'Oréal Paris Unbelievabrow Longwear Waterproof Brow Gel.
STEP #1: PICK UP PRODUCT
Grab your brow gel and let's get to it! To start, you'll want to take your doe-foot applicator out of the tube. Then, dip your angled brush onto the doe-foot applicator to pick up a little product. Keep in mind that less is more (and you can always pick up more brow gel as needed, which we'll get to later on). This is the easiest way to ensure you don't pick up too much product, which can result in harsh, unnatural lines. No thanks!
STEP #2: FILL IN SPARSE AREAS
Apply the brow gel using the angled brush in quick, short, feather-like strokes. Do this to fill in any sparse areas throughout your brows, gradually thickening their appearance in the process. If needed, dip your doe-foot applicator back into the tube and pick up more brow gel using the angled brush. Repeat until you're satisfied with the thickness of your eyebrows.
STEP #3: DEFINE YOUR SHAPE
Next, you'll want to define and perfect your eyebrow shape. Using the same pick-up method with the doe-foot applicator and angled brush, sharpen your brow shape by lightly tracing the angled brush along the arches and ends of your eyebrows.
STEP #4: BRUSH AND BLEND
You wouldn't want your faux thick brows to look unnatural, now would you? We think not! To blend out your eyebrow makeup and create the appearance of realistic, full brows, use the spoolie to comb, brush, and blend. All done!
Next up: Let's talk eyebrow maintenance. Here's your guide to All the Different Eyebrow Shaping Techniques.
Discover more tips & tricks
Keep your skin happy
See all articles
Shop Featured Makeup products
Discover More