makeup looks
What Makeup to Wear Based on Your Dress Color
Color theory plays a big role.
April 29, 2022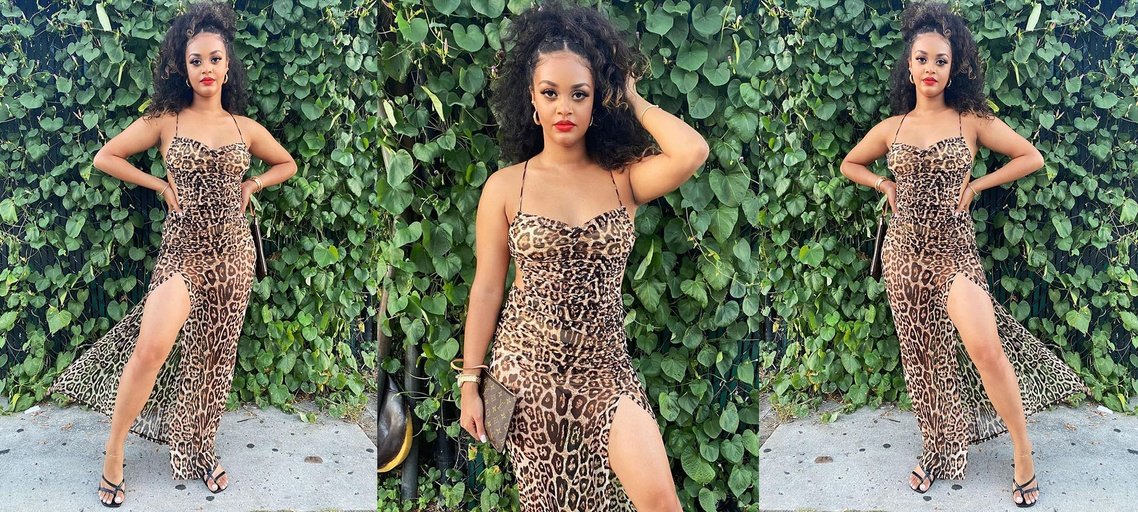 Determining the perfect makeup look for any occasion comes down to many factors — perhaps most importantly, your outfit. You want your makeup to enhance your overall look, and taking the wrong approach can lead to a look that clashes rather than one that appears cohesive and purposeful.
With so many dress colors and makeup pairings possible, it can be intimidating to perfect a winning combo. But with a little knowledge of color theory, a vision for your hair and makeup, and keeping our tips in mind, you'll have all the tools necessary to nail your next look. Ahead, check out our recommendations for what makeup to wear based on your dress color.
What Makeup to Wear With a Red Dress
There's just something about a red dress that immediately oozes confidence. Pair it with an expertly applied makeup look, and you're guaranteed to have all eyes on you. When it comes to the best makeup for red dresses, it's all about keeping things subtle yet polished. With a dress this bold, opting for makeup in the warm family is a good idea because it won't provide too much contrast and make you look overdone. Think gold lids and a nude lip for something chic but not so colorful that it clashes with your dress.
The perfect gold eyeshadow to pair with a red dress is the L'Oréal Paris Infallible 24H Eye Shadow in Iced Latte because it has a subtle shimmer that catches the light without looking glittery or too bold.
What Makeup to Wear With a White Dress
If you're wearing a white dress, you have the ability to experiment because white is totally neutral. If you want your look to be ethereal, go for a light, shimmery eyeshadow, like the L'Oréal Paris Infallible 24H Eye Shadow in Always Pearly Pink, and dewy skin. If you prefer a bolder makeup look, try a neutral smokey eye with a few coats of a dramatic mascara, like the L'Oréal Paris Voluminous Lash Paradise Washable Mascara.
What Makeup to Wear With a Black Dress
It's safe to say a little black dress is fit for nearly any occasion, and as with white dresses, you have plenty of room to play around with your makeup look. That being said, we can't help but be partial to a cat eye and red lip, when it comes to makeup for black dresses — it's classic. We love the L'Oréal Paris Colour Riche Reds Of Worth Satin Lipstick With Saturated Color because it comes in a range of gorgeous reds with various undertones, and a creamy, pigmented formula.
If you prefer an eye-focused look, try a metallic eyeshadow in a fun color, like the L'Oréal Paris Brilliant Eyes Shimmer Liquid Eye Shadow Makeup in Radiant Ruby, paired with a neutral lip color.

What Makeup to Wear With a Green Dress
Green pairs beautifully with neutral and warm shades. If your dress is more of a lime shade, go for a totally neutral look with winged eyeliner as the focus. Use the L'Oréal Paris Infallible The Super Slim Liquid Eyeliner to create a sharp line.
While we don't typically recommend going too matchy matchy with your dress color and makeup, combining an olive green dress with rich olive eyeshadow or eyeliner, like the L'Oréal Paris Infallible Pro-Last Waterproof, Up to 24HR Pencil Eyeliner in Ivy, looks beautiful.
What Makeup to Wear With a Blue Dress
There are quite a few complementary shades for a blue dress, but if you take a look at the color wheel, you'll find that coral and blue look absolutely stunning together. When doing makeup for a blue dress, swipe on a coral lip color, like the L'Oréal Paris Glow Paradise Balm-in-Lipstick with Pomegranate Extract in Luminous Coral, then paint your lids in a sparkly champagne.
If you're going for a more sultry look, try a brown smokey eye paired with a glowy, coral blush, like the L'Oréal Paris Glow Paradise Lip and Cheek Tint in Everlasting Coral.
Discover more tips & tricks
Keep your skin happy
See all articles
Shop Featured Makeup products
Discover More