makeup looks
Your Daily Makeup Routine For Winter 2020-21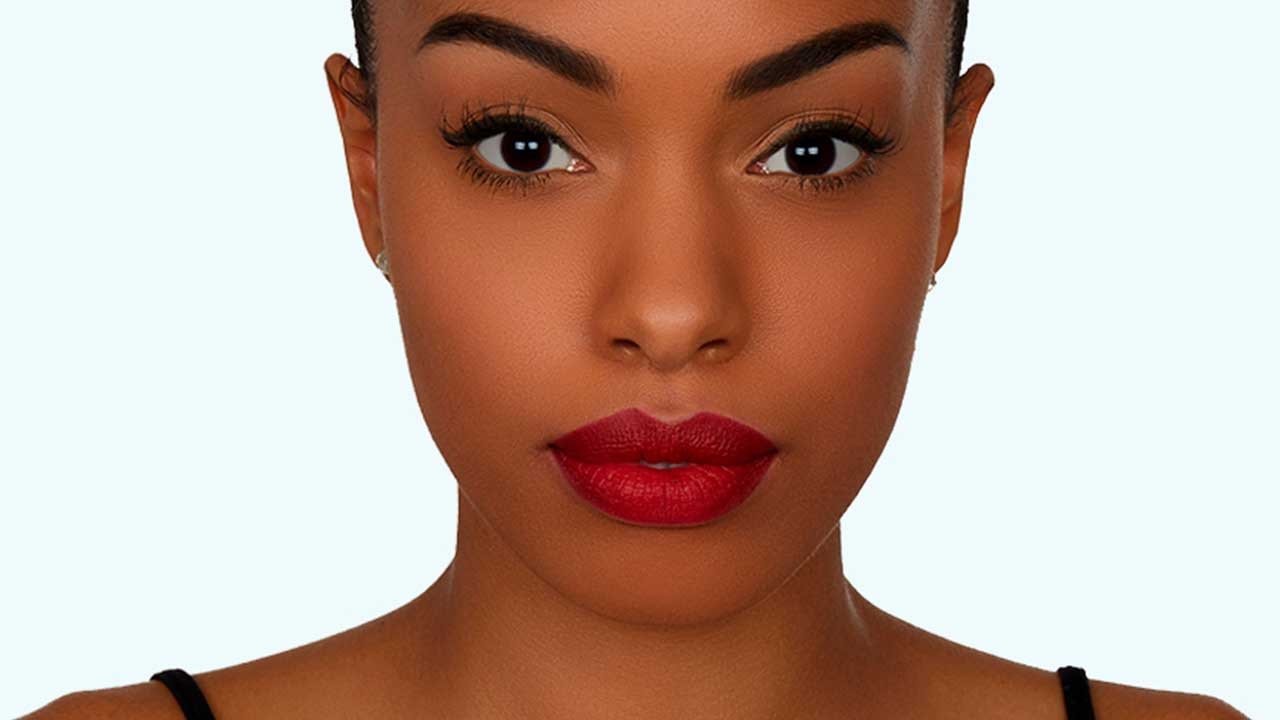 When it comes to the frigid winter months, you probably already know that you're supposed to transition your skin care routine in time with the change of seasons. You can switch up your facial moisturizer to better protect your complexion from the dry air or add a bi-weekly face scrub to slough off dead skin. However, it's important to revamp your winter makeup routine, too. After all, cold, dry air can make your foundation turn cakey and flaky, and wind can cause your lips to become chapped. Not to mention, snow can make your winter makeup look slip right off. Thankfully, you can take back control with the right makeup routine and product arsenal for a long-lasting look. Follow along as we give you the lowdown on how to keep your winter makeup in order.
STEP #1: PRIME, PRIME, PRIME
Before you reach for any makeup product, it's always wise to kick things off with a layer of primer. This beauty essential comes in handy to prep your face for makeup and gives you a smooth canvas. Start things off on the right note by smoothing a layer of the L'Oréal Paris Infallible Pro-Glow Lock Makeup Primer over your entire face.
STEP #2: LAY THE FOUNDATION
Cakey foundation that ends up creasing by mid-afternoon is the ultimate no-no. When it comes to choosing the right foundation for your winter makeup (and really any time of year), you want a formula that does it all. That means opting for a natural-looking, non-comedogenic formula (breakout-free) that feels breathable on your skin and goes the distance. This is where the L'Oréal Paris Infallible 24 Hour Fresh Wear Foundation, Lightweight can work some magic. It boasts a lightweight, buildable formula that gives your complexion a fresh and healthy glow. It also comes in 40 different shades so that you can find the ideal match for your skin tone.
Squeeze a small amount of foundation onto the tip of a makeup sponge, like the L'Oréal Paris Infallible Blend Artist Foundation Blender. Apply the product onto your skin in dabbing and rolling motions for an even blend.
STEP #3: REACH FOR CONCEALER
If you find that you have some unwanted imperfections peeking through, you can consider it an easy fix with concealer. Apply the L'Oréal Paris True Match™ Super-Blendable Multi-Use Concealer on problem areas to disguise any blemishes. You can also take things up a notch by applying a lighter shade of concealer in an upside-down triangle shape below each eye to give the illusion of well-rested eyes. Blend until even.
STEP #4: FILL IN YOUR EYEBROWS
Big, bold brows will never go out of style. After you've applied your base layer of foundation, it's time to fill in your brows. It's best to use eyebrow makeup that can stand up to whatever winter weather the day throws your way. The L'Oréal Paris Unbelievabrow Longwear Waterproof Brow Gel is formulated with longwear polymers and creates a waterproof film that seals pigments onto brow hairs for natural-looking color that lasts. Apply the gel to sparse areas, then use the included angled brush to outline and define your brow shape and arches. Finish up by combing through your brows with a spoolie.
STEP #5: ADD SHAPE + DEFINITION
Now that you've got your base face makeup and full brows, it's time to add a bit of color and definition to your face. We're talking about blush and highlighter. Use a cream highlighter and blush sticks for an easy-to-use duo. First, you'll want to add some color onto your cheeks to create that cold-weather rosy glow. Using the L'Oréal Paris Infallible Blush Shaping Sticks, apply a single stroke onto each cheekbone, then blend out with your fingertips.
Next, it's time to highlight. Grab the L'Oréal Paris Infallible Longwear Highlighter Shaping Sticks and apply a bit of product to the high points of your face: your brow bone, bridge of the nose, cupid's bow, and the very tip-top of your cheekbones, above your blush. Blend once more and your cheeks should be looking picture-perfect.
STEP #6: EYELINER
During the winter months, you'll want to use an eyeliner that's long-lasting and waterproof. However, that doesn't mean you can't take a break from your tried-and-true black or brown shade and try a gorgeous jewel tone. It's festive for the season and will make your eyes pop. Try the L'Oréal Paris Le Liner Signature Easy-Glide Mechanical Eyeliner, Waterproof in Gold Velvet or Violet Wool. Glide it across your upper lash line and the inner rim of your waterline for a gorgeous, colorful look.
STEP #7: MASCARA
Next up: Volumizing mascara. No makeup look is complete without a few coats of this beauty staple. Reach for a waterproof offering, like the L'Oréal Paris Air Volume Mega Mascara Waterproof, Lightweight to score thick, full lashes with major impact.
STEP #8: ADD SOME LIP COLOR
For a final pop of color on your pout, swipe on a shade from the L'Oréal Paris Rouge Signature Matte Lip Stain collection. The formula provides lips with a healthy, comfortable, and even dye of color. Plus, its precision applicator makes scoring a pigmented finish a breeze. There are also twelve head-turning shades to choose from, so you can coordinate your lip with whatever outfit you're rocking for the day.
STEP #9: SET YOUR LOOK
Before you head out into the cold, you'll want to make sure that all your hard makeup work won't immediately go to waste! All of these formulas are amazingly long-lasting, but you'd be wise to add an extra layer of protection with a makeup setting spray. Spritz on the L'Oréal Paris Infallible Pro-Spray and Set Make-Up Oil-Free Setting Spray in an "X" and "T" motion for a winter makeup look that lasts.
Next: Now that your winter makeup routine is intact, it may be time to tackle skin care. Check out our article How to Transition Your Skin Care Routine from Fall To Winter for our best tips and tricks.
Discover more tips & tricks
Keep your skin happy
See all articles
Shop Featured Makeup products
Discover More