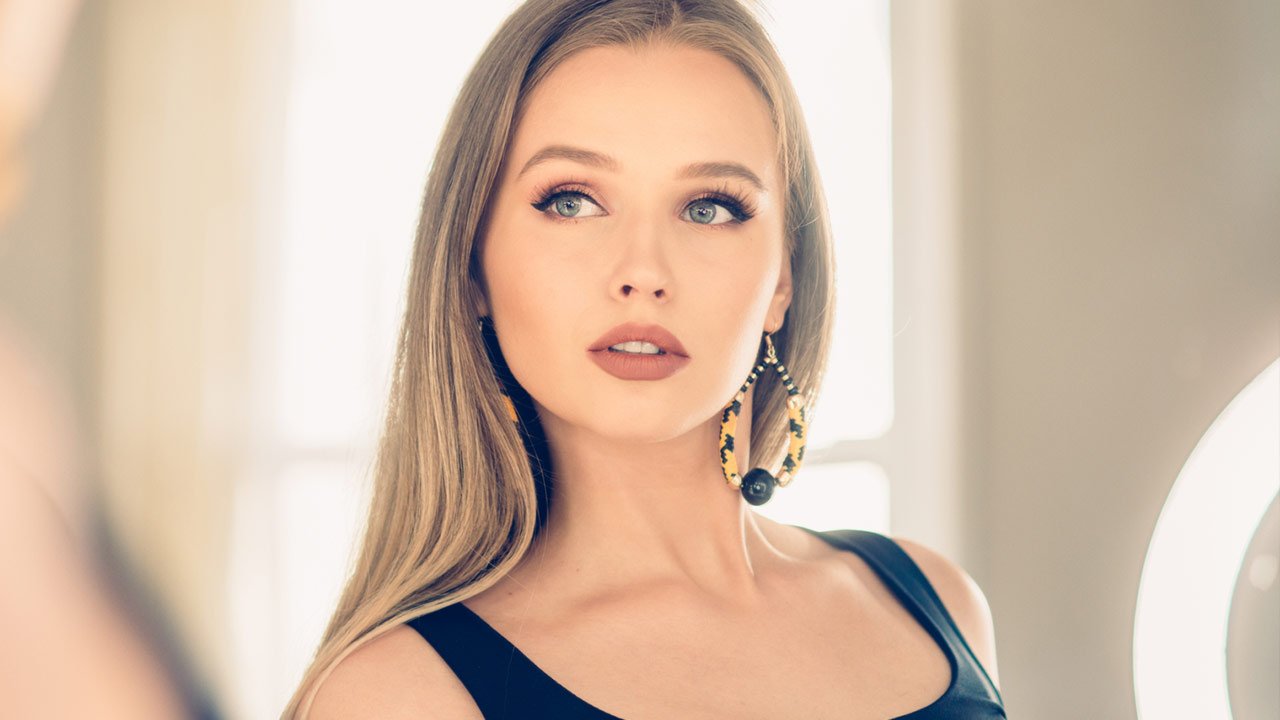 makeup looks
How to Find the Best Lighting for Doing Your Makeup
There are so many factors that play a part in how amazing (or not) your makeup look turns out. One you may not have considered? Whether you're using the best lighting for doing your makeup. Where you get ready, and what the lighting situation is like, can make a major difference in how your look turns out. Have you ever gotten ready at home and thought you looked amazing, only to step outside and no longer feel the same? Yep, lighting could be to blame. Here, we're breaking down tips on getting the lights right so you can have the best face, eye, and lip makeup possible.
HOW TO FIND THE BEST LIGHTING FOR MAKEUP
Not sure if your lighting is doing you any favors when it comes to perfecting your makeup look? Here are a few tips to keep in mind.
1. DON'T DISCOUNT THE IMPORTANCE OF NATURAL LIGHTING
The best lighting for makeup is almost always natural lighting. Just as getting some sunlight is good for you (with appropriate sun protection, of course), the light is good for your makeup. When you're near natural lighting, you can better judge if your makeup is too harsh, too subtle, or just right.
2. PUT YOUR VANITY NEAR A WINDOW
Going off our last tip, you don't necessarily need to head outdoors to do your makeup. Try placing your makeup vanity in front of a window rather than getting ready in your bathroom where there likely isn't any natural lighting. If you tend to get ready while the sun is out, light will stream in through the window and make a major difference in your getting ready process.
3. INVEST IN A MAKEUP MIRROR WITH LIGHTS
Makeup mirrors and makeup vanities with lights built in are super trendy right now, and there's good reason for that. A lighted mirror or vanity can be super helpful, especially if you tend to do your makeup when the sun isn't out or if you have to get ready in a room without much natural lighting.
Even better, some makeup mirrors have multiple light settings so you can choose lights that mimic natural lighting. You can also often adjust the brightness to better suit the time of day it is.
4. MAKE SURE YOUR LIGHTBULBS AREN'T TOO WARM OR TOO COOL TONED
Whether you're working with a lighted vanity or overhead lighting, the lightbulbs you're using can play an important role in how things turn out. Lightbulbs can have different tones—warm, cool, or neutral—much like your skin. To get things right, you won't want bulbs that are overly warm or cool.
5. CHECK OUT YOUR LOOK UNDER VARIOUS LIGHTS
If you've dealt with the scenario we mentioned above—stepping outside to find your makeup looks totally different—more than a time or two, it may be worth looking at your makeup under more than one light. While your makeup may look amazing in your bathroom, it could look pretty different under the lights in your room. After you finish getting ready, check out your makeup in a few different rooms or under different lights.
While it still won't be fun to enter a different room and see your look isn't as successful as you first thought, it's always better to find out before you've left the house. This way, you have plenty of time to tone down overdone blush or emphasize your contour a little more.
6. BRIGHTER ISN'T ALWAYS BETTER
It's easy to assume that you want your face to be fully illuminated while you're getting ready, but you don't necessarily need the brightest, harshest lights to be on your face. Overly bright lights can give you a completely inaccurate idea of what your make actually looks like, much like using a mirror with excessive magnification. If you won't be standing under bright lights all day, then you probably don't need to get ready under them!
Discover more tips & tricks
Keep your skin happy
See all articles
Improve your routine
Show your new look more love:
makeup