lip makeup
3 Liquid Lipstick Hacks You Need To Know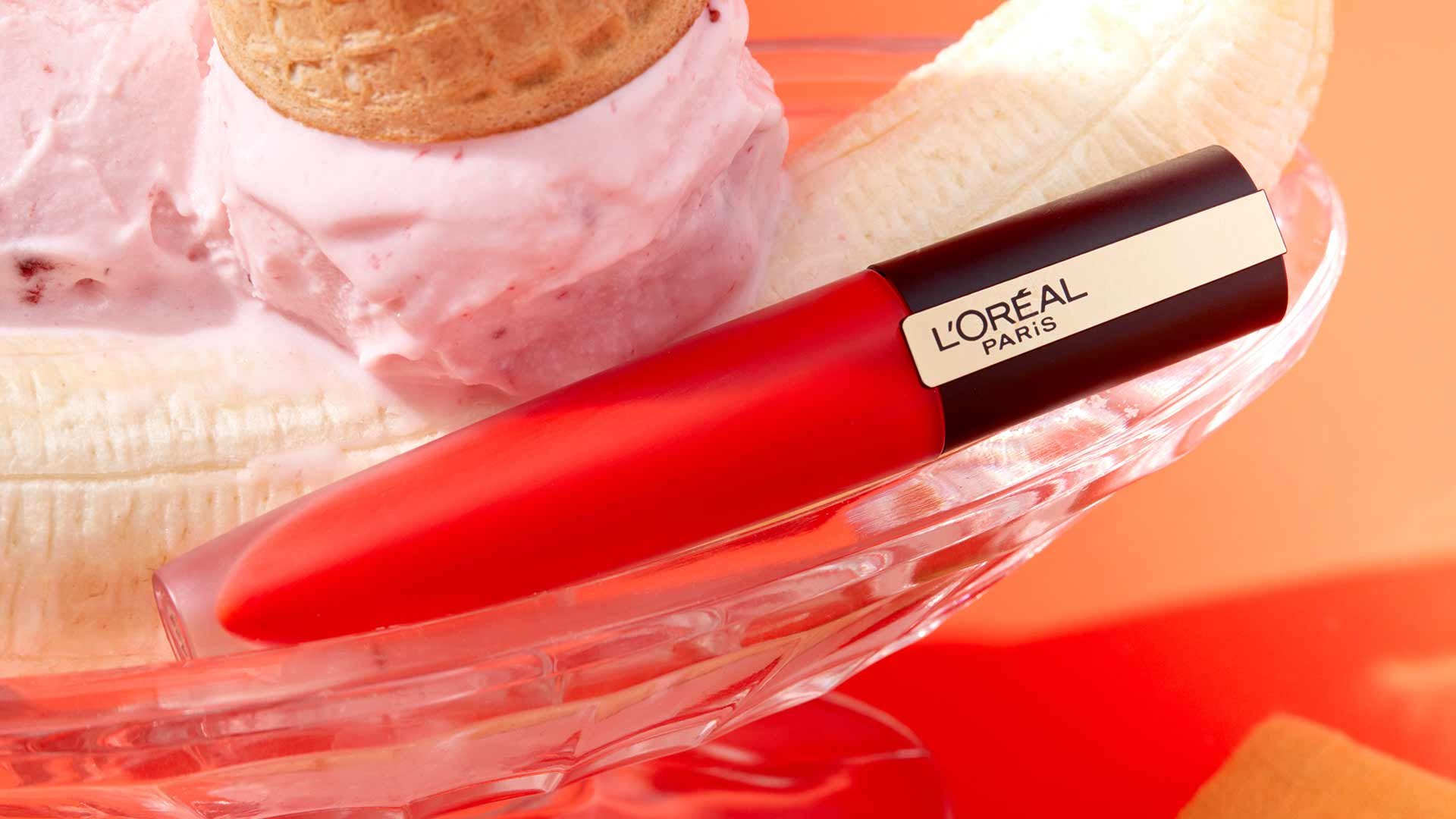 There are many reasons to fall in love with liquid lipstick. From its intense pigment to its much needed staying power (very important for endless sips of coffee!), liquid lipstick is one of the best makeup products to keep stashed in your beauty bag. And if you thought it's only good at giving your pout some color—think again. Thanks to its blendable formula and texture, liquid lipstick can be used to complete a pretty makeup look in numerous ways. From using it as a contour tool to dabbing it on your cheeks as an alternative to blush, check out our three unique hacks for using liquid lipstick as everything other than, well, lipstick.
3 Unique Ways To Use Liquid Lipstick
We love multipurpose products—not only do they save time but they also save us much-needed space in our beauty drawers and bags. Keep reading to learn more about different ways you can use liquid lipstick.
1. As A Long-Lasting Cream Blush Alternative
If you've misplaced your favorite blush and need a quick solution, try using a liquid lipstick instead. Reach for a rosy shade that best suits your skin tone from the L'Oreal Paris Brilliant Signature Shiny Lip Stain Lipstick line. This liquid lip stain is formulated to stay put all day while resisting transfer and bleeding, so you won't have to worry about your blush fading throughout the day. Use the pro-sculpt applicator to apply a few dots of product onto your cheeks and then blend it out with a damp makeup blender, like the L'Oréal Paris Infallible Blend Artist Foundation Blender. Make sure to dab and bounce the product into the skin for a seamless natural-looking finish.
2. To Contour
Contouring is a makeup technique that can enhance and temporarily transform your facial features, which is what makes it such a popular step in the makeup application process. And similarly to your contour products, you can also use liquid lipstick to chisel and sculpt your face. Select your contour shade using the L'Oréal Paris Rouge Signature Matte Lip Stain. For the most natural-looking results, apply the product to the back of your hand, instead of directly on the face, this will ensure that you use only a small amount of product. Then grab a damp makeup blender and dab the liquid lipstick across your forehead, cheeks, and jawline.
3. As A Lip Liner
Lip liner is a great tool to use to contour your lips and help prevent your lipstick from bleeding. Try swapping out your regular lip liner for a liquid lipstick option, like the L'Oréal Paris Rouge Signature Matte Lip Stain. Its formula delivers high color impact with a lightweight matte finish. You can use the unique precision applicator to shape and line your lips or use a thin lip brush for precise application.
How To Remove Liquid Lipstick
As we mentioned before, one of the benefits of liquid lipstick is its staying power, but that also means that not just anything will remove it at the end of the day. To remove your liquid lipstick (no matter where on your face you've applied it) use micellar water, like the L'Oréal Paris Micellar Cleansing Water Complete Cleanser Waterproof – All Skin Types, formulated to clean off the toughest of waterproof makeup products. Just saturate a cotton pad with the liquid, hold the pad over the area for a few seconds, and then wipe gently.
Photo Credit: Chaunte Vaughn
Next: 5 Mistakes You Could Be Making With Your Matte Lipstick
Discover more tips & tricks
Keep your skin happy
See all articles
Shop Featured products
Discover More