lip makeup
Our Best Lip Moisturizing Products for a Hydrated Pout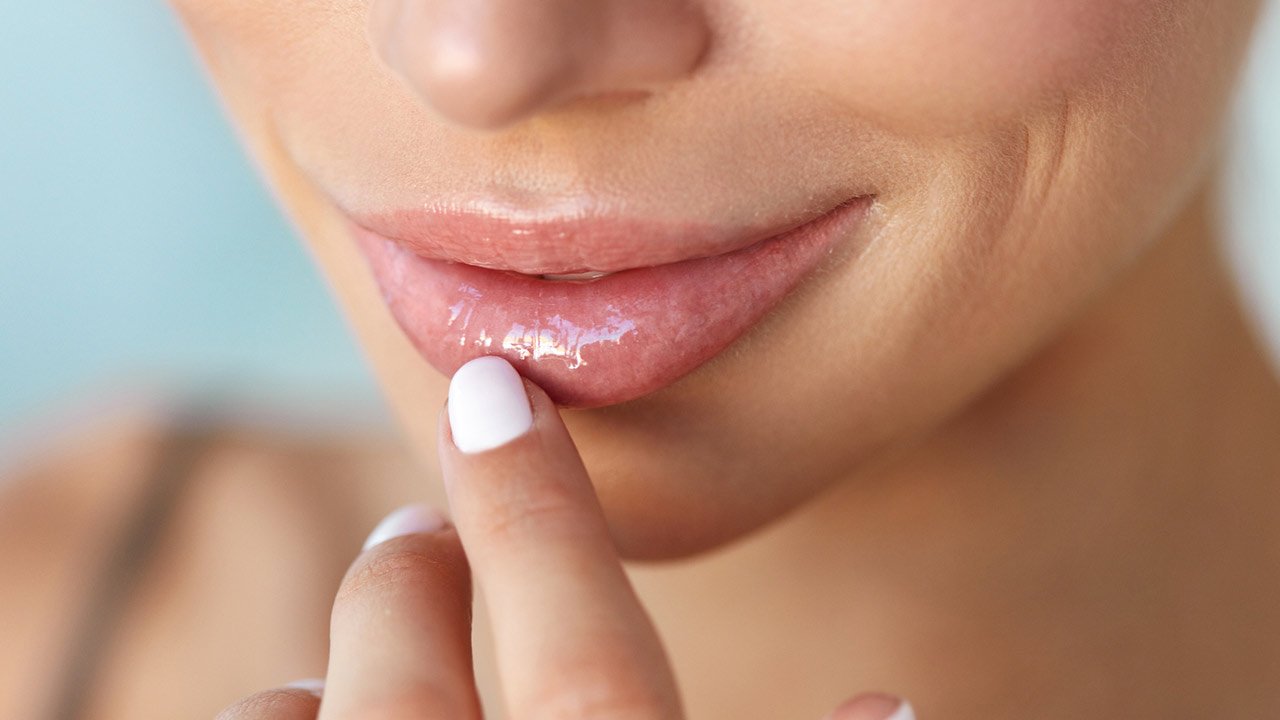 Real talk: Dry lips just might be the bane of your beauty existence. Whether your trusted lip moisturizer taps out within the hour or you find yourself over-applying just to give your lips the moisture they need (to no avail), a parched pout can be a beauty nightmare. Luckily, we're here to tell you that there is a light at the end of the tunnel. If you're ready to give your lip makeup collection a proper upgrade, we've got you covered with lip moisturizers galore!
From lipstick to lip gloss to lip liners, we have plenty of options that will leave your lips feeling hydrated all day long. Keep reading to learn about our best lip moisturizing products to add to your lip makeup routine.
OUR BEST LIP MOISTURIZING PRODUCTS
While there are plenty of lip products to choose from, only certain, moisturizing formulas can truly give your pout the TLC that it needs. That being said, it can be a bit challenging to pinpoint the right product and formula for you. That's where we come in! Below, we're giving you the 4-1-1 on our best lip moisturizers for a hydrated pout.
If you love matte lips…try the L'Oréal Paris Colour Riche Ultra Matte Highly Pigmented Nude Lipstick, which is formulated with silky oils to give your lips around the clock hydration with every use. The formula also includes a light diffusing gel that focuses on your lips to make them appear smooth and matte sans the dry look. Available in 16 nude matte shades, you'll have plenty of options to choose from.
If you love glossy lips…reach for the L'Oréal Paris Infallible 8 HR Le Gloss. This non-sticky lip gloss has a hydrating formula that keeps lips soft, smooth, colorful, and glossy for eight shining hours. With 20 beautiful shades that won't fade or dull, there's a gloss for every occasion.
If you love plump lips…show your pout some love with the L'Oréal Paris Colour Riche Plump and Shine Lipstick, Sheer Lipstick. This luxurious plumping lipstick works to hydrate and provide lasting shine to your lips for a beautiful flush of color. The conditioning lipstick helps to keep your dry lips packed with moisture for a comfortable feel that lasts all day long.
If you love sheer lips…the L'Oréal Paris Colour Riche Shine Lipstick is where it's at. This lip moisturizer has a hydrating, glossy formula that will coat your lips in sheer color. We love this option for a foolproof swipe-and-go lip color.
If you love natural lips… you may want to add the L'Oréal Paris Colour Riche Lipcolour to your shopping list. With the chilly season upon us, your lips can become dry and chapped—making this lipstick with a natural finish an absolute must-have. Formulated with nourishing ingredients like omega 3, vitamin E, and argan oil, this lip moisturizer helps to condition and soften your lips for an ultra-hydrated feel you can count on.
HOW TO USE A LIP MOISTURIZING PRODUCT
Now that you know all about our best lip moisturizing products, it's time to create an easy lip makeup look for everyday wear. Cheers to a moisturized pout!
STEP #1: SMOOTH IT OUT
When it comes to applying any lip product, it's always smart to start with a smooth base. Kick things off with a lip scrub to slough away dead skin cells that may have built up on the surface of your pout. Finish up with a lip balm.
STEP #2: PRIME, PRIME, PRIME
Just as a face primer works wonders for giving your skin a smooth and even canvas, a lip primer does the same thing for your pout! So, swipe one on before applying your color of choice. Feel free to use a bit of concealer or foundation if you're all out of primer.
STEP #3: LINE YOUR LIPS
Now it's time to prep for your lipstick! If you're worried about your lip color bleeding throughout the day, lip liner comes in handy. Be sure to use a lip liner that closely matches your lip color for a precise finish.
STEP #4: APPLY YOUR COLOR
Get ready to pack on the color! Use your moisturizing lip product of choice and a lip brush to apply a precise, even coat of color to your pout.
STEP #5: BLOT AND GO
Once your lip color is in place, it's time to set your pout. Grab a tissue and blot your lips. Then, if a shiny finish isn't integral to your look, apply a tiny bit of translucent powder with a brush to lock your lip makeup in place. Voila!
Now that you have the scoop on our best lip moisturizing products, why not learn about lip makeup ideas you can add to your everyday look. Check out our article, 25 Lipstick Trends for Winter 2019-2020.
Discover more tips & tricks
Keep your skin happy
See all articles
Shop Featured Makeup products
Discover More