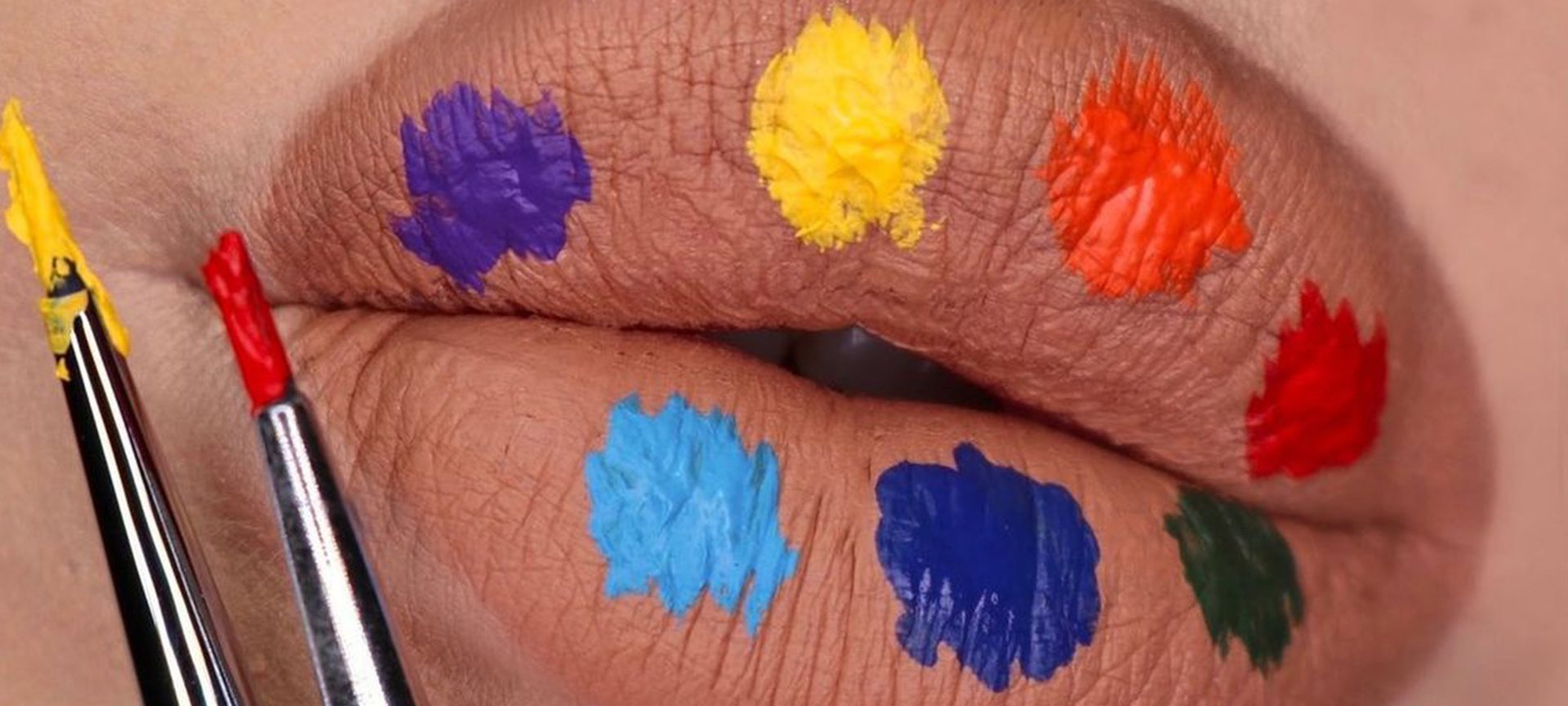 lip makeup
10 Cool Lip Art Designs We're Loving For National Lipstick Day
Let your pout be the canvas.
As National Lipstick Day continues as a week-long celebration this year, we're indulging in
lipstick trends
that we can't get enough of. While
lip contouring
and hacking our favorite lipstick as blush still remains top of the list when it comes to technique, fun lip art reminds us of just how creative you can get with makeup. From unique abstracts to intricate camouflage prints and more, these ten lip art designs below are inspiring us to makeup again. And it all starts with
your favorite lipstick
!
Design 1: Kaleidoscope Lips
Why we love it: The abstract shapes in the foreground add some dimension to the look while the kaleidoscope background pulls it all together. Your eye takes in all of the complexity without being overwhelmed.

Design 2: Rainbow Glitter
Why we love it: When you can't make up your mind about your color palette, you can choose all the colors and go for the entire rainbow! Adding glitter elevates this look and makes it fun for any occasion, including the upcoming winter holidays.
Design 3: Metallic Ombre
Why we love it: As lipstick trends go,
metallic lipstick
will always be one that we Stan for. It looks festive, sophisticated and uber creative.


Design 5: Camouflage Print
Why we love it: Who says camouflage print is only for soldiers and hunters? This intricate design also makes for a unique and interesting lip art design that shows off the artist's talent一and patience.
Design 6: Red Hearts
Why we love it: This is the perfect update to a
classic red lip
, combining a black base with the beloved vibrant lipstick color. It can be done with or without gloss for an equally standout look.


Design 8: Painter's Palette
Why we love it: This design reminds you that everything starts with a simple palette. You don't have to be incredibly skilled to add this to your lipstick repertoire一imperfections are welcome. Try it using the L'Oréal Paris Colour Riche Matte Lipstick in Matte-itude.
Design 9: Classic Cow Print
Why we love it: The classic black and white combo will never go out of style because it's so versatile一you can put it on nails, clothing, eye makeup and so much more. On lips, this pattern is a true head turner.
Discover more tips & tricks
Keep your skin happy
See all articles
Improve your routine
Show your new look more love:
makeup