lip makeup
Our Favorite Lippies That Won't Dry Out Your Lips
February 26, 2021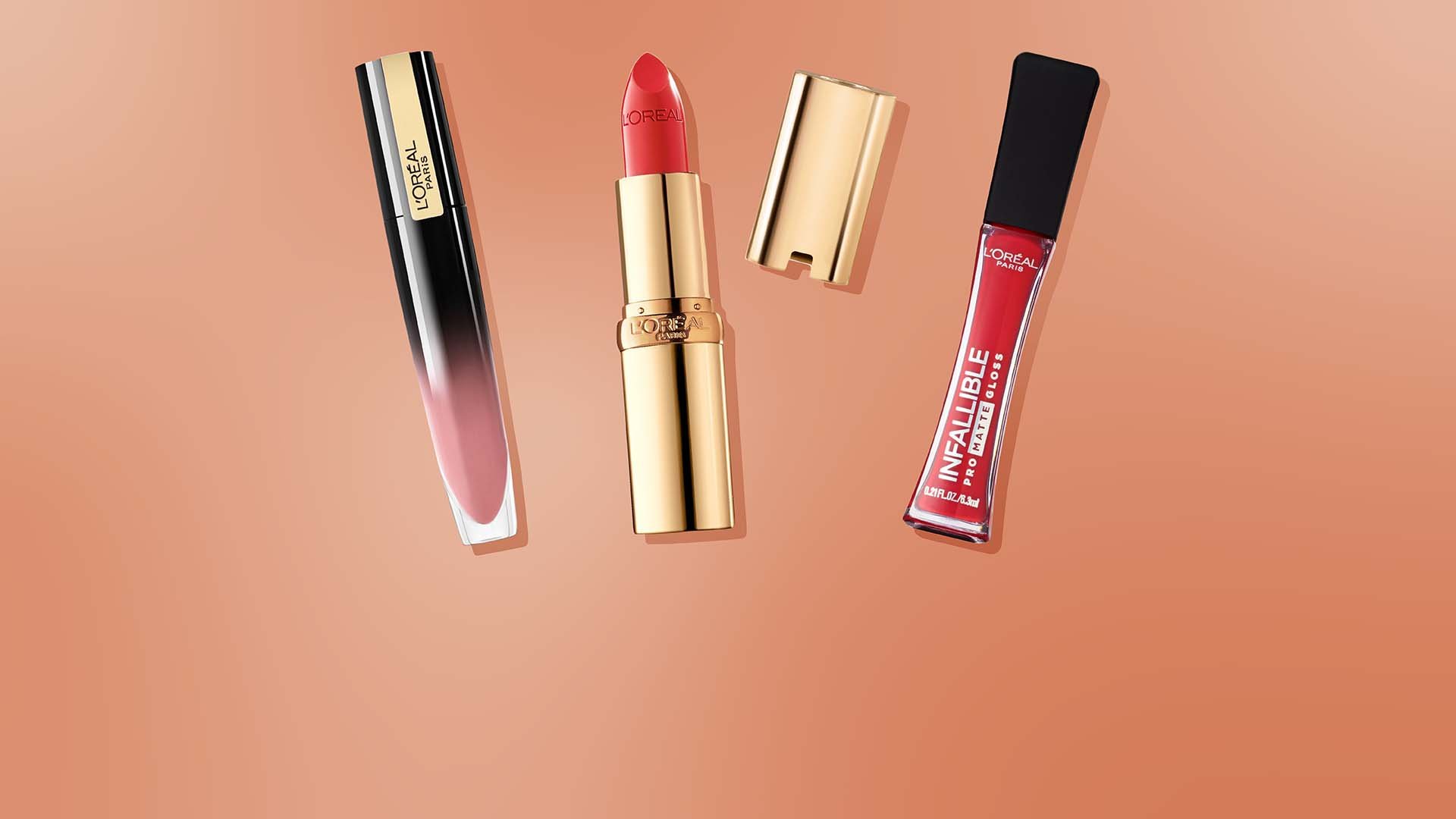 Dry, flaky, cracked lips are never ideal, but during the winter they can be hard to avoid due to the cold temps, and in the summer the sun and heat can be unforgiving. No matter how much lip balm you apply, how much water you consume, or how many lip scrubs you try, it might feel like dry lips seem to find a way to creep up year-round. These annoyances are not only uncomfortable, but they can make for a difficult lip color application. Trust us, you're not alone. So, below, we're rounding up our favorite lipsticks and lip glosses that won't dry out your lips, so you don't have to sacrifice a beautiful lip look in the name of comfort.
This lipstick is a classic and for good reason. It's a soft, moisturizing formula that comes in four shade families: classic reds, bold berries, rich pinks and everyday nudes—there is truly something for everyone and every occasion. Formulated with argan oil and sesame seed oil, this lipstick leaves the lips feeling soft and smooth while never migrating, bleeding or feathering. If you're into bold lips, try it in Miss Magenta or Pink Flamingo for a pop of vibrant pink that's perfect for any season.
If you associate matte lipstick with drying formulas, you're not alone. For too long we've been sacrificing comfort in order to achieve the perfect matte lip. Thankfully, the L'Oréal Paris Colour Riche Matte Lipstick provides the best of both worlds: a completely matte finish and intense hydration. Despite its rich pigment and matte finish, it feels soft and creamy on the lips. This lipstick also comes in a diverse range of colors but if you're in the market for a classic red, we suggest giving Matte-Traction Red a go.
We also often think that hydrating lip products will have sub-par wear-times—but we don't have to settle. This ultra hydrating lip gloss lasts up to eight hours, so if you're searching for a gloss that provides a wet-looking shine without fading let this be your go-to. You get hydration, rich pigment and lasting power all packed into this one tube. Yes, please!
If you're looking for a product that provides color and shine but feels as comfortable as wearing nothing on the lips at all, look no further. This lightweight lip stain provides bold, shiny color, a next-to-nothing feel and a high-shine look all wrapped up in one. It features a precision applicator to help you get clean lip lines if you're prone to makeup application mistakes (because who isn't!). Beautiful, glossy color that doesn't bleed or feather—we're obsessed!
Editor's Tip: In order to make your lip color application as seamless as possible, it's important to know how to care for your dry lips. The perfect lip look starts with prepped lips, but it doesn't end there. Removing your lip color gently, understanding the right formulas and being loyal to lip balm are key components too.
Photo Design: Sarah Duvivier
Next: Ask An Expert: How To Apply Lipstick On Dry, Chapped Lips
Discover more tips & tricks
Keep your skin happy
See all articles
Shop Featured Makeup products
Discover More