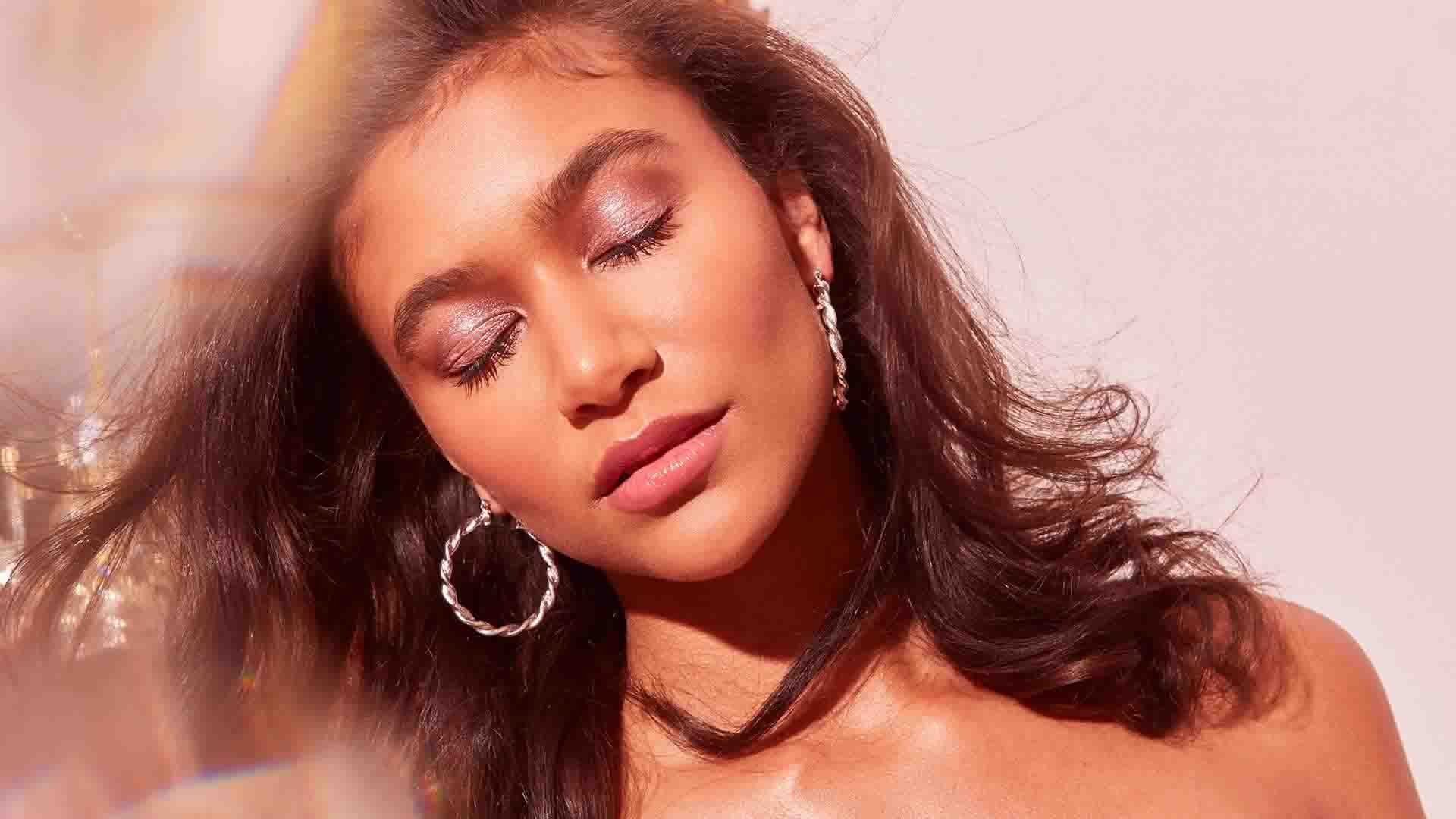 face makeup
5 Makeup Swaps For Radiant Skin
Everyone knows how important it is to switch up your skin care routine when the weather changes but the key to keeping radiant skin all year long is by also swapping out your makeup products. And if you've looked in the mirror and noticed that your complexion lacks radiance, that could be a sign that you are experiencing dull skin. Luckily, there are numerous ways you can add a radiant glow back into your skin, with the help of a few beauty essentials of course. From blushes that will give you a sun-kissed glow to tinted moisturizers and glow enhancers, we're sharing five must-have makeup products you need to achieve more radiant-looking skin.
Tinted moisturizers have become one of our favorite makeup products because of their ability to meld our favorite aspects of skin care and makeup together. So try swapping out your everyday foundation for this tinted moisturizer. It's made up of seventy percent water and infused with a blend of aloe vera and witch hazel which will leave your skin with a luminous glow (especially if you have dry or dull skin), and a super fresh feeling. It's oil-free, suitable for sensitive skin, and won't clog your pores. The lightweight formula offers natural coverage, and you can build it up to your liking without it getting too cakey.
Whether you prefer a hint of natural-looking flush on your cheeks or full-on bright and vibrant shades, try using a blush to bring some warmth and color to your complexion. We recommend swapping out your regular blush with this radiant satin formula. It's great for using on dull skin because it's made with camellia oil, which helps keep the skin moisturized. It goes on with a creamy texture and will instantly give your cheeks a healthy, radiant color. Choose from six different shades.
Everyone has their go-to everyday eye makeup looks, but a shimmer liquid eyeshadow like this one is best when you're aiming for overall radiance. Formulated with luminous pearl pigments, the liquid formula offers a high impact, high shimmer color that stays put all day long with no transferring or fading. There are 12 shades available to choose from and each shadow is blendable, buildable, and brilliant, just like your eye makeup look should be.
Lip gloss is a must-have makeup product for every beauty kit and it's the icing on the cake when it comes to finishing off a makeup look. Brighten up your lips and help them look more radiant by swapping out your regular lippie for this high-shine glassy finish that will last up to eight hours. It has a hydrating formula that will leave your lips feeling soft and moisturized. Choose from 20 stunning shades ranging from nudes to deep purples to complete your look.
What do you get when you combine a lotion and highlighter? A glotion, duh! This highlighting glow lotion will be your new BFF when it comes to creating an all-over radiant and natural glow while wearing makeup. So swap out your regular highlighter for this multi-tasking one. Its formula delivers an illuminating tint to enhance your skin's natural glow for a healthier, brighter-looking complexion. And it's infused with shea butter which softens the skin and helps provide all-day, continuous hydration. You can wear it alone, under foundation, or on targeted areas like the cheekbones, for a more luminous effect.
Next: Your Glowy Makeup Look: Makeup Tips for Glowing Skin


Discover more tips & tricks
Keep your skin happy
See all articles
Shop Featured products
Discover More