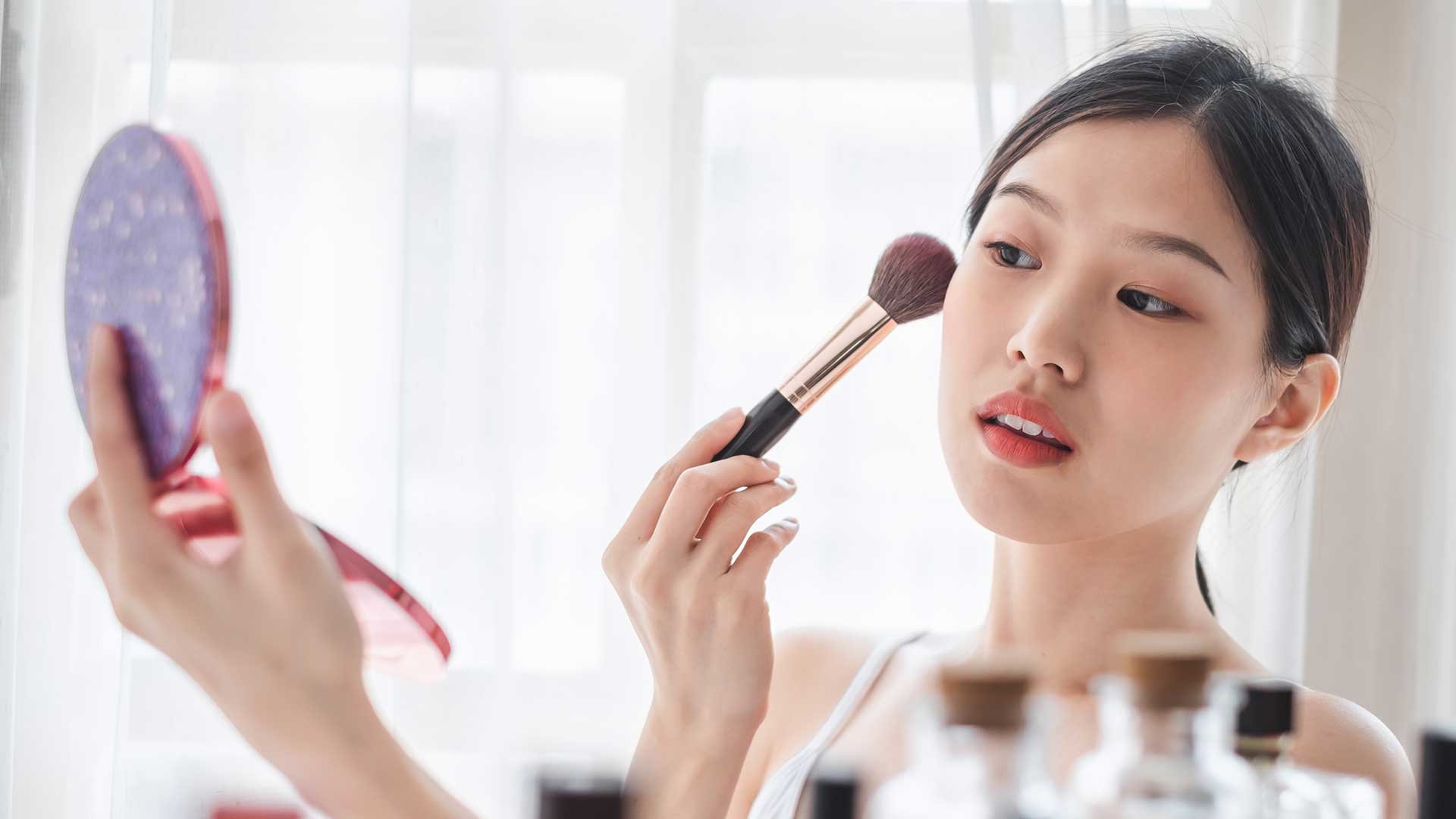 face makeup
How to Use Blusher to Add Color to Your Complexion
When it comes to makeup, it's important to master the basics like perfecting your brows and swiping on mascara. Among them is applying blusher. Even if you're familiar with this popular product, knowing how to use it to create the perfect makeup look is another story. Below, we're sharing a step-by-step tutorial on how to apply blusher and answering common questions about the best way to use it. Grab your makeup bag, and let's get to it.
WHAT IS BLUSHER?
Before getting into how to use blusher, you need to know what it is. Blush (or blusher, as it's commonly referred to in the United Kingdom), is a face makeup product used to add color to your cheeks, creating the illusion of a natural (or not-so-natural, depending on the look you're going for) flush. It comes in powder, cream, and even liquid formulas; what you choose depends largely on your skin type and the finish you prefer.
THE BEST BLUSHERS TO ADD TO YOUR COLLECTION
If you need help finding the perfect blusher to add to your makeup routine, consider taking your skin type into account. Read on for help finding the best blusher for your skin type.
If you have mature skin…try the L'Oréal Paris Age Perfect Makeup Radiant Satin Blush with Camellia Oil, which is specifically formulated to flatter mature skin. The creamy, satin formula features camellia oil and instantly gives cheeks healthy-looking, radiant color without caking or drying. There are six shades available to choose from, ranging from light pink Rosewood to deep purple Berry.
If you have oily skin…use the L'Oréal Paris Summer Belle Makeup Blush Please! since powder formulas won't slip and slide with excess oil. This blush seamlessly enhances cheekbones with a delicate shimmer and flattering, soft hue. It's available in two shades, a soft pink and summery coral, for a rosy, sun-kissed glow.
If you have dry skin…reach for the L'Oréal Paris Infallible Longwear Blush Shaping Sticks. This cream blusher stick can be applied directly to the cheeks for a pop of color that goes on smoothly and doesn't fade or transfer. Its brightening pigments will flatter any complexion, and the compact, portable packaging makes it convenient for on-the-go use. There are two pretty shades, a pale pink and a bright coral, to choose from.
If you have sensitive skin…try the L'Oréal Paris True Match Blush, which has an oil-free and non-comedogenic powder formula, making it a suitable option for those with sensitive skin. The blush is made to match your skin's tone and texture, and is available in 10 flattering shades designed to complement your skin tone and undertones for the most natural-looking flush of color.
HOW TO APPLY BLUSHER
When you apply blusher, consider factors such as your face shape and your desired look: Both will play a role in where you apply color. That said, there are some basic steps that you'll have to follow regardless of these factors. Keep reading for a general guide on how to apply blusher.
STEP #1. PRIME YOUR FACE
To ensure your face makeup stays in place throughout the day, begin by applying a makeup primer. We love the L'Oréal Paris Infallible Pro-Glow Lock Makeup Primer, which has a hydrating formula that helps blur imperfections and increase the lifespan of your makeup look.
STEP #2. APPLY FOUNDATION
Next up: foundation. Opt for a formula with buildable coverage, like the L'Oréal Paris Infallible 24 Hour Fresh Wear Foundation, Lightweight, so you can customize your look depending on your needs on any given day. Use the L'Oréal Paris Infallible Blend Artist Foundation Blender to apply and thoroughly blend your foundation for a seamless, natural-looking finish.
STEP #3. GRAB YOUR BLUSHER
The best way to apply your blusher is dependent upon the type of formula you're using. If you're using a powder formula, you'll need a fluffy blush brush. Dip the brush into your blusher and lightly sweep it onto your cheeks, taking care to blend to avoid harsh deposits of color.
If you're using a cream or liquid formula, the application process will be a little different. Swipe a stick blusher directly onto your cheeks and use your fingers to blend out the color. For liquid, gel, or cream formulas, you can use your fingers or a makeup sponge to apply and blend the color onto your cheeks. As for where to apply your blusher, that all depends on your face shape. For all the details, here's How to Apply Blush for Your Face Shape.
STEP #4. FINISH YOUR LOOK
Complete your look with highlighter, eyeshadow, mascara, lipstick, or whatever products you choose. Finish with a spritz or two of setting spray, like the L'Oréal Paris Infallible Pro-Spray and Set Make-Up Oil-Free Setting Spray, to keep your blusher intact for hours on end.
Next: How to Apply Highlighter
Discover more tips & tricks
Keep your skin happy
See all articles
Shop Featured Makeup products
Discover More