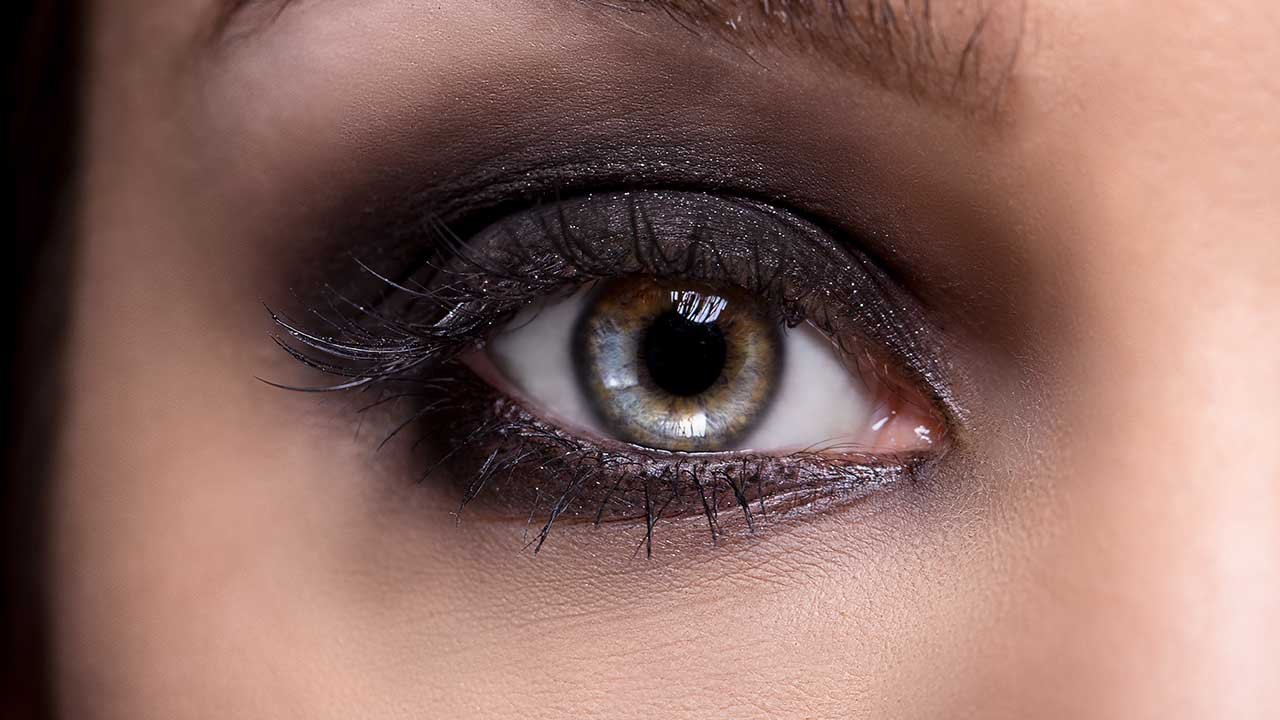 eye makeup
7 Reasons Your Eyeliner Always Smears
So you've perfected the latest makeup trend…only to realize at the end of the night that the look you're sporting resembles a raccoon more than the eye makeup look you started the night with. Yikes! If you find yourself constantly thinking, "My eyeliner always smears," and wondering why, we know a few reasons that could be contributing to your unfortunate makeup mishap. But there's no need to stress! Each reason comes with a solution for how to keep your eyeliner from coming off. Keep reading for everything you need to know to put an end to smeared eyeliner.
REASON #1: YOU SKIPPED THE MAKEUP PRIMER
Did you forget or neglect to apply an eye makeup primer prior to applying your eye makeup? Just like when you apply a primer before your face makeup, an eye makeup primer preps your skin for your eye makeup and helps increase its lifespan.
Solution: This one is pretty self-explanatory…use an eye makeup primer! If you're in a pinch, a dab of concealer or foundation will do the trick.
REASON #2: YOUR EYELINER FORMULA ISN'T WATERPROOF
Many eyeliners, such as those with a kohl or cream formula, aren't waterproof. While these are great if you want a liner that can easily be applied and blended for an intentionally smudged eyeliner look, they aren't ideal if you want to keep your precisely applied eyeliner from smudging throughout the day and night. This is especially true if you're applying eyeliner to your waterline.
Solution: Invest in an eyeliner with a waterproof, smudge-proof formula! Swap your liquid eyeliner for one with a smudge-resistant formula, like the L'Oréal Paris Infallible The Super Slim Liquid Eyeliner or L'Oréal Paris Voluminous Lash Paradise Liquid Eyeliner. For a long-wearing, smudge-proof pencil eyeliner, try the L'Oréal Paris Infallible Pro-Last Waterproof Pencil Eyeliner or L'Oréal Paris Infallible Never Fail Eyeliner.
REASON #3: YOU DIDN'T SET YOUR EYELINER
Even if you use a waterproof formula, sometimes your eyeliner can still budge—especially when its applied near your waterline. To prevent your eyeliner from moving, it's important to set your eyeliner in place. This is a similar concept to using a translucent face powder to set your foundation.
Solution: Set your eyeliner using a long-wearing eye shadow in a color that matches your liner. Apply the eye shadow with a small flat top brush, pressing it on top of your eyeliner. The L'Oréal Paris Infallible 24 HR Eye Shadow will do the trick!
REASON #4: YOU DIDN'T SET YOUR MAKEUP
While this may seem as if it's the same as setting your eyeliner, it isn't! Setting your makeup with a setting spray is super important when it comes to keeping not just your eyeliner, but all of your makeup, in place and lasting throughout the day.
Solution: Apply a setting spray over your makeup once you've finished your look. Spray the L'Oréal Paris Infallible Pro-Spray & Set Makeup Extender Setting Spray in "X" and "T" motions over your face so your makeup maintains a "just applied" look all day long.
REASON #5: YOU CURL YOUR LASHES AFTER APPLYING YOUR LINER
Do you whip out your eyelash curler after you've applied your eyeliner? This could be the cause of your smeared liner! An eyelash curler can easily smudge or move your perfectly placed eyeliner.
Solution: Curl your lashes prior to applying any eyeliner. You'll get the best of both worlds: perfectly curled eyelashes and totally in-tact liner.
REASON #6: YOU'RE LAYING ON THE EYE CREAM
While eye cream is an anti-aging skin care essential, there's a chance you're overdoing it. If you apply too much eye cream prior to applying your makeup, without giving it enough time to absorb, it can prevent eyeliner applied to your lower lash line from drying. This leads to that unwanted raccoon effect.
Solution: Apply an eye cream during your skin care routine, then style your hair instead of jumping straight to your makeup. This will give your eye cream (and other moisturizing products) time to sink in before you reach for your eyeliner!
REASON #7: YOU DON'T CONSIDER YOUR EYE SHAPE
Your eye shape can also affect how your eyeliner wears. If you have hooded eyes, there's a chance that your eyeliner is smudging because you aren't applying it in a way that steers clear of your extra layer of skin.
Solution: If you have hooded eyes, stick to applying eyeliner in a thin line right against your lashes to avoid any product transfer! For more hooded eye makeup tips, click through to our article, Makeup Tutorial for Hooded Eyes | The Expert Guide.
Next: Long-Lasting Look: 4 Tips for All-Day (and All-Night) Flawless Makeup
Discover more tips & tricks
Keep your skin happy
See all articles
Shop Featured Makeup products
Discover More