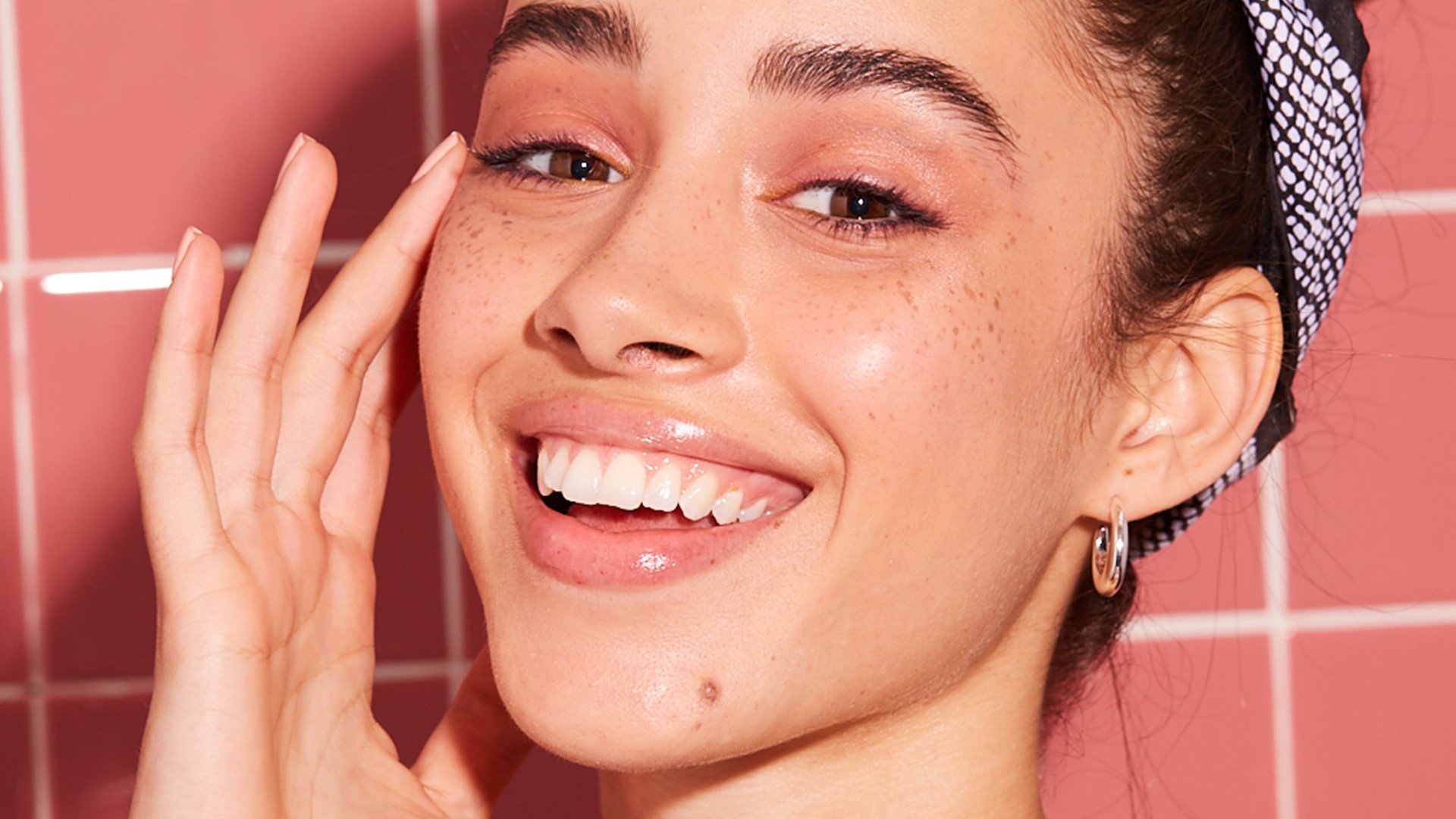 eye makeup
6 Easy Ways to Make Your Eyes Look Brighter
We've all committed the beauty sin of skipping out on beauty sleep, but it's definitely not something to make a habit of. Not only will not getting a full night's rest have major effects on your body, it can have serious effects on your skin. And one of the most tell-tale signs of not getting enough rest is dull, tired-looking eyes. Dark circles and puffy eyes are not at the top of anyone's wishlist! Fortunately, there are products you can use to help camouflage any of those signs and help you get that bright-eyed look. Keep reading below to check out some tips, tricks and affordable products you can use to refresh and help make your eyes look brighter instantly.
Use An Under-Eye Brightener
If you skipped out on sleep the night before, an eye brightener, like the L'Oréal Paris Age Perfect Rosy Tone Anti-Aging Eye Brightener, is a must-have in your morning routine. Pat it around the eye area and gently smooth it in until it's absorbed. This product will reduce the look of dark circles and visibly brighten the skin around the eyes for a more awake appearance.
Highlight Your Inner Corners
Highlight the inner corners of your eyes is a must because it will brighten up the eye and draw more attention to the area. Use a light shimmer eyeshadow to brighten and draw attention to the inner corners of your eyes. The L'Oréal Paris Infallible 24 HR Eye Shadow in Iced Latte is a great light gold shade to use on your lids and the inner corners of your eyes for a brightening effect.
Editors Tip: Just apply a dab of shadow at the inner corners of your eyes using a small eyeshadow brush. Applying too much product can make it look messy and odd.
Line Your Waterline
A nude eyeliner can help distract everybody from your tired-looking eyes by making the whites of your eyes look brighter. Use the L'Oréal Paris Infallible Pro-Last Pro-Last Waterproof, Up to 24HR Pencil Eyeliner in Nude and apply it to your waterline (the inside your lower lash line). Some people also like to use white eyeliner in the waterline, which brightens up the eyes and makes them look bigger.
Dab On Concealer
It seems like a no-brainer but it's worth mentioning: Concealer is a beauty staple when it comes to giving your eyes a bright and youthful look. Add the L'Oréal Paris True Match Eye Cream in a Concealer, 0.5% Hyaluronic Acid to your next morning makeup routine and you'll quickly see why it's become a main in our beauty bags. This concealer-eye cream hybrid works double-time to minimize the look of aging while covering up dark circles and targeting skin care concerns such as puffiness and dryness.
Editors Tip: For a bright-eyed look, be sure to apply the concealer in an upside-down triangle shape. This helps create a lifted appearance under the eye. You can also blend in the product using your fingers for a seamless finish.
Apply A Colorful Mascara
Colored mascara is one of the latest makeup trends to flood our social media feeds, and for good reason—it looks great and wakes up the face. The L'Oréal Paris Voluminous Original Washable Bold Eye Mascara in Deep Burgundy is a TikTok favorite that lets you get a trendy eye makeup makeover that makes your peepers look bright and scroll-stopping. With seven colors to choose from you can switch up your look for each day of the week. Apply your desired shade to both the top and bottom lashes to give your eyes a major pop.
Editors Tip: If you want to tailor your colored mascara to suit your eye color, check out our guide on how to wear colored mascara.
Fill In Your Brows
A sculpted brow can help define your face and make your eyes look more awake. So make sure to fill in your brows using the L'Oréal Paris Brow Stylist Definer Waterproof Eyebrow Mechanical Pencil. Start with clean, brushed eyebrows, and use the ultra-fine tip pencil to outline your eyebrow shape. Fill in the gap with light, feathered strokes. And finish off the look by sealing your brows into place with the L'Oréal Paris Unbelievabrow Longwear Waterproof Brow Gel.
Incorporate these tips into your everyday beauty routine to help enhance your eyes and get a more refreshed look. And when you pair bright eyes with a great routine for the rest of your face, you'll achieve a bright glow everyone will be asking you about.
Photo Credit: Chaunte Vaughn
Next: How To Look More Awake With Makeup and Skin Tricks
Discover more tips & tricks
Keep your skin happy
See all articles
Improve your routine
Show your new look more love:
makeup