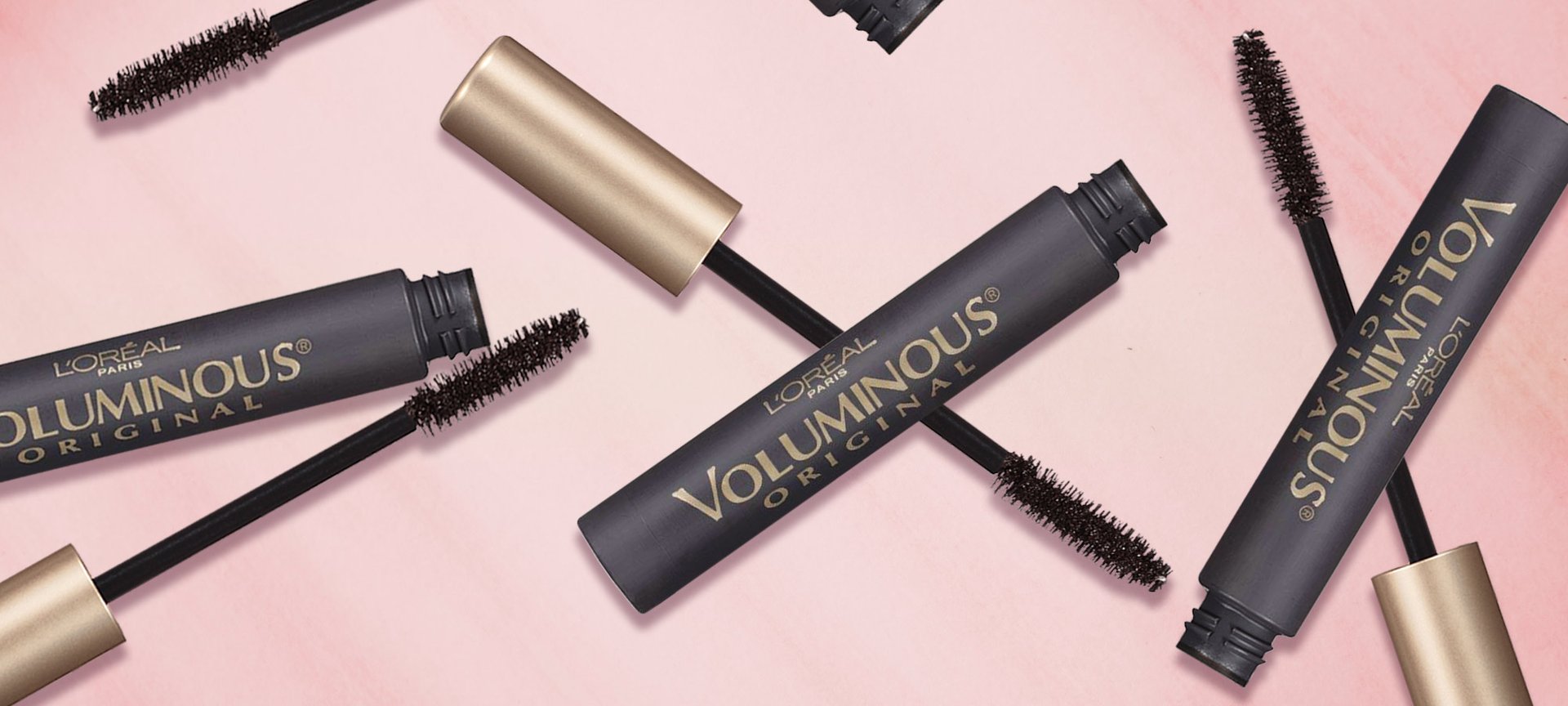 eye makeup
Why The L'Oréal Paris Voluminous Original Mascara Is A Cult Classic
Some things never go out of style.
While there are plenty of trendy makeup products gaining major attention in the beauty world, only a few continue to stand the test of time. Those are the tried-and-true products that we keep coming back to no matter what else we add to our makeup bags. That's how makeup lovers would describe the L'Oréal Paris Voluminous Original Mascara. In addition to being a makeup artist favorite and an essential for everyday users—as evidenced by an abundance of positive reviews—it's also held the title of America's #1 mascara*. Here's three reasons why iconic L'Oréal mascara belongs in your beauty collection.

1. Its Unique Volumizing Formula
For a traditional black mascara that adds an unconventional bold look try the L'Oréal Paris Voluminous Original Mascara in Blackest Black, which has a unique formula that allows you to separate and build soft, full lashes. Your lashes will immediately appear thicker, as the creamy formula builds up to five times more volume. The mascara's volume maximizing brush plays an important part too, as it quickly thickens and builds lashes evenly. Use it to sweep on a coat and complete any makeup look, whether you're going for a natural appearance or want to look red carpet ready. Not only does this mascara work for any look, but it also works for anyone.


2. It Lets You Play With Color
In addition to it's intense black shades the L'Oréal Paris Voluminous Original Mascara is leading the wave of colored mascara in the beauty world. Ever since the L'Oréal Paris Voluminous Original Washable Bold Eye Mascara went viral on Tik Tok influencers and celebs have been swapping their traditional black tubes in favor of more colorful alternatives. With shades ranging from burgundy to deep green and cobalt blue to deep violet, there is a vibrant shade to make all eye colors pop. With every hue comes the signature formula that is made to lengthen and thicken your lashes up to five times more than their natural thickness. Plus, you can count on it's volume maximizing brush to build your lashes evenly for a full and bold colorful look.


3. It Comes In A Waterproof Option
Worried about your mascara leaking or smudging? Lucky for you, our classic mascara also comes in a waterproof formula. The L'Oréal Paris Voluminous Waterproof Mascara in Black has earned a spot as a customer go-to thanks to a formula that stays put and delivers stunning lashes. So whether it's for a post-vaccine trip, your return to the office, or a holiday fete, your lashes will be bold, full, and dramatic — and staying put. To remove this waterproof option, simply sweep away with a micellar water that works on waterproof formulas, like the L'Oréal Paris Micellar Cleansing Water Complete Cleanser Waterproof – All Skin Types .
(*Based on data reported by Nielsen through its Scantrack Service for the Mascara category for the 52-week period ending April 28, 2018, for the US x AOC market according to L'Oreal's custom product hierarchy. Copyright © 2018, The Nielsen Company.)
Next: The Best L'Oréal Paris Mascara For Your Lash Type

Design: Sarah Duvivier
Discover more tips & tricks
Keep your skin happy
See all articles
Shop Featured Makeup products
Discover More