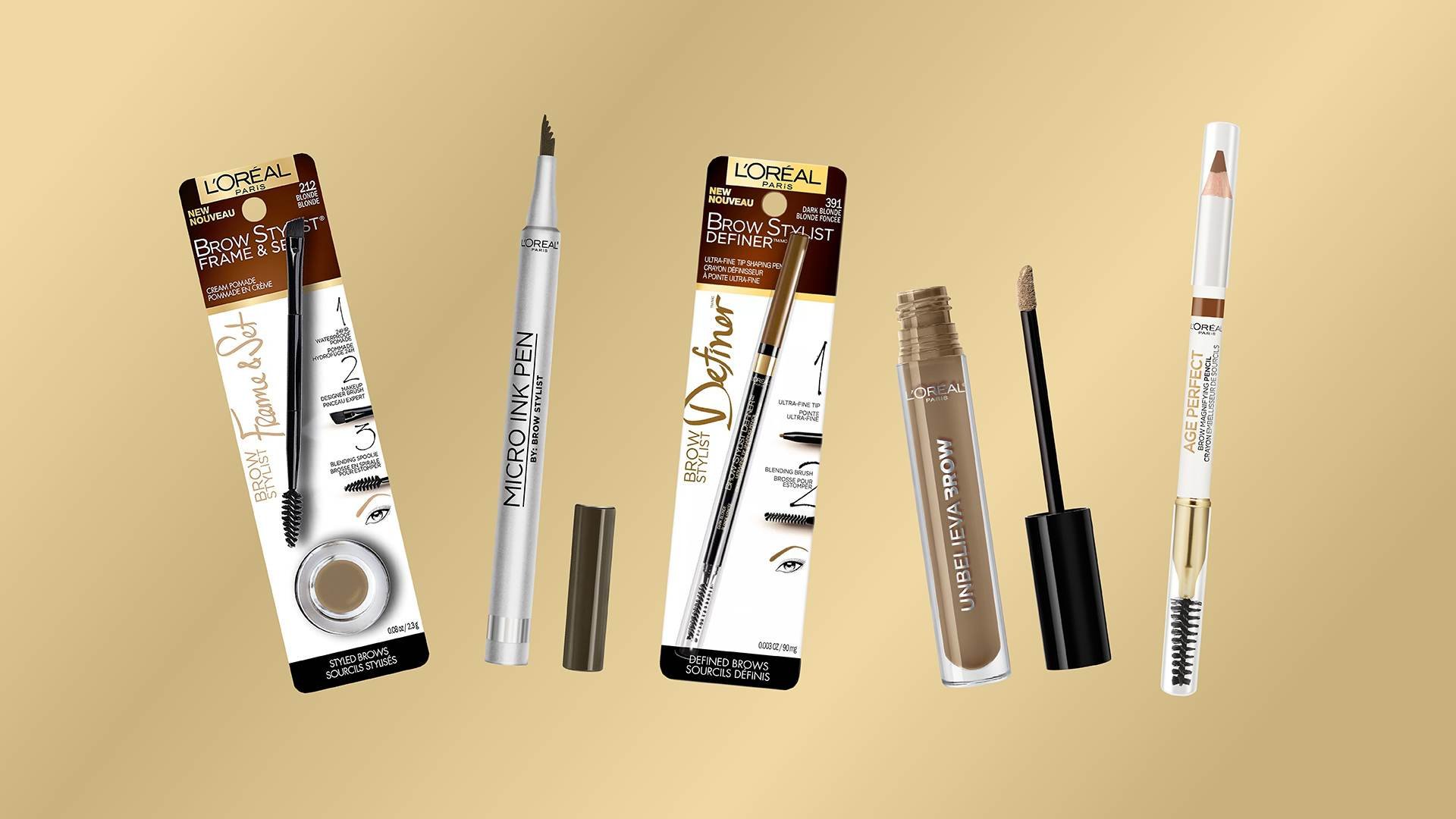 eye makeup
What Brow Products You Should Use Depending on Your Preference
While we know
brow makeup
may not be as alluring as a sparkling new highlighter or an eyeshadow palette filled with your favorite hues, don't underestimate the power of those pomades,
pencils
and
gels
. Not to mention, after spending months in quarantine, we've all seen what can happen when we don't attend to our brows for an extended period of time. Eyebrows have the ability to shape your face and tie an entire makeup look together. Whether you prefer
natural looking brows
or more
sculpted, thicker arches
, keep reading because we're rounding up the best eyebrow products to help you achieve five different brow styles.
Filling in your eyebrows and making it look like real hair is a skill. To help make it easier, though, this pen has an innovative tip that's shaped like a comb to create a natural, hair-like effect. It also tints the brows to help fill in any sparse areas and lasts for up to 48 hours so you never have to worry about smudging, transferring or fading.
Whether you have finer hairs that need a little bit of a boost or simply love a fluffy-looking brow, this gel fills and thickens your brows to your liking. The formula is buildable so you can create a full brow that still looks natural or create a bolder, thicker look. It's also waterproof and will last even through your most sweaty workouts.
This pen is great for those who like to sculpt their brows with precision but don't want it to take up too much time. The ultra-fine tip helps create tiny brow hairs with ease and the spoolie brush on the other end is great for combing, blending and quickly fixing any mistakes along the way. The formula is waterproof, long lasting and available in 10 shades to satisfy a range of different hair colors and skin tones.
If you change your brow style as often as you change your makeup look, then this pomade and angled brush duo is a must-have in your makeup kit. The pomade formula is lightweight, buildable and offers a seamless and customizable application. You can use it to precisely shape your arches, quickly fill in any sparse areas or create a full glam look.
Formulated with vitamin E and mineral pigments, this pencil softly defines your brows and is moisturizing—making it perfect for all skin types, including mature. It's great for everyday use and for those who want to enhance their natural shape and hairs. It also comes with a spoolie brush to gently brush the hairs into place.
Next: The Ultimate Hack for Fuller-Looking Brows


Discover more tips & tricks
Keep your skin happy
See all articles
Shop Featured Makeup products
Discover More