all hair types
Our Best Curly Hair Products
March 05, 2021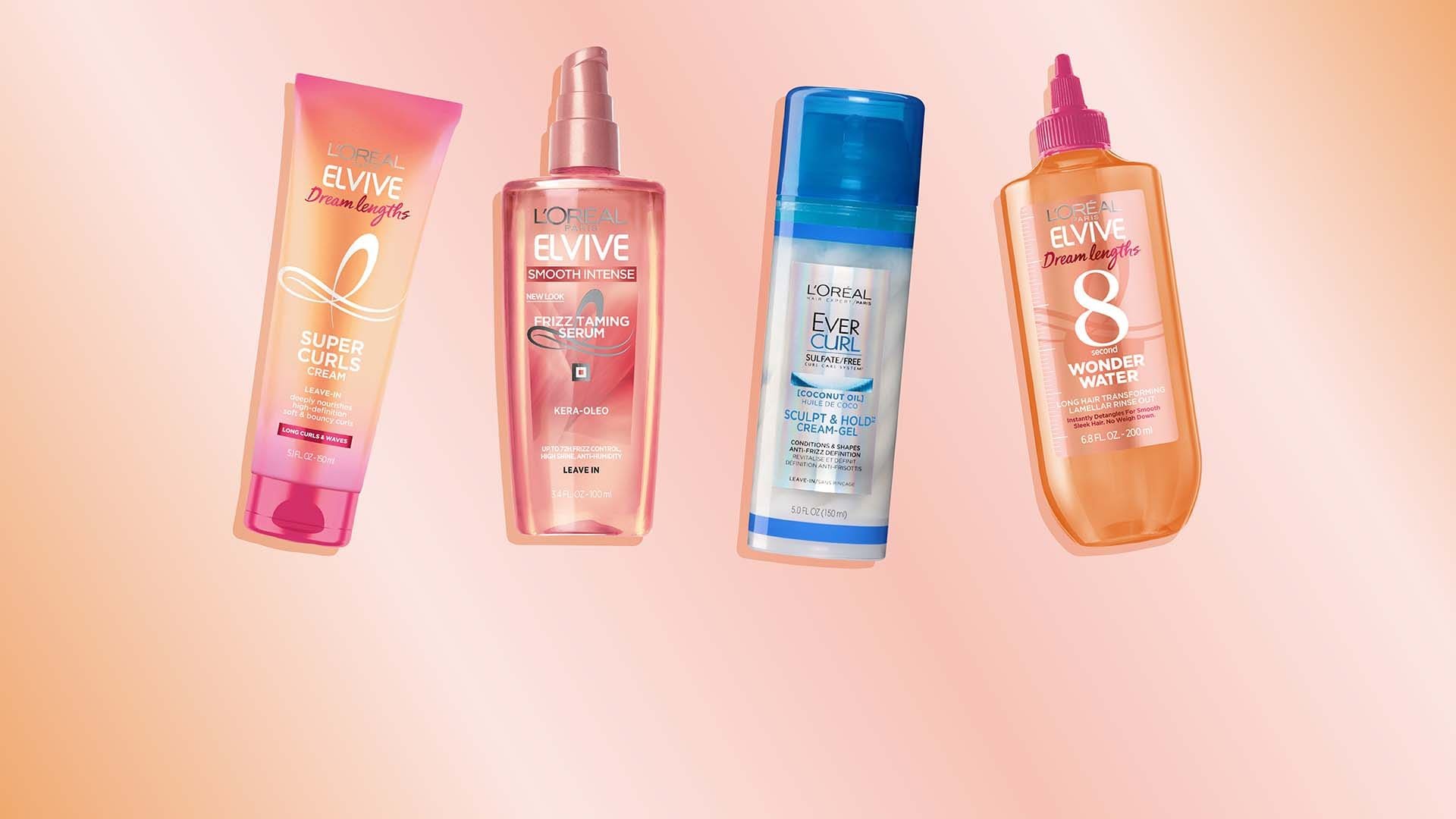 If you've been blessed with curly hair, you know just how much effort goes into caring for your coils. You probably also know that curly hair can be on the drier side depending on the porosity of the hair, making it even more difficult to care for daily. To keep your enviable curls looking their best, you'll want to make sure you're using moisturizing products that optimize your hair's bounce and shine. Aside from a hydrating shampoo and conditioning system, make sure to follow up with curly hair products that soothe and define your curls, no matter the texture. We've rounded up our best curly hair products, including leave-in creams, hair gels, frizz killers and other treatments to boost your curly hair care routine and keep your locks nourished and looking fabulous.
OUR BEST CURLY HAIR PRODUCTS
This secret weapon product should be in everyone's hair care arsenal (curly hair or not). After washing your hair with L'Oréal Paris Extraordinary Oil Curls Shampoo, apply the Wonder Water to your lengths, avoiding the scalp. Massage the product into the hair for eight seconds before rinsing out and following up with L'Oréal Paris Extraordinary Oil Curls Conditioner—which we love for its deep conditioning powers—to reveal lustrous curls. For the ultimate hair care routine, top it all off with the Dream Lengths Super Curls Cream Leave-In conditioner.
Looking for long-lasting nourishment and definition for your curls? This curling leave-in cream locks in moisture and repairs broken ends. To use, apply the curling cream to wet hair from roots to ends, distributing it evenly. Apply more near your roots for added lift, then scrunch your hair gently to style and follow up by drying your hair—it's up to you whether you wait for your hair to air dry or break out your blow-dryer (just be sure to spray with heat protectant for the latter).
Editor's Tip: Before adding the leave-in cream, grab your wide-toothed comb while your hair is wet and start combing from the ends going up to the roots to gently detangle your curls.
You know how much time it takes to blow-dry curly hair (talk about an arm workout!). Give yourself a break and air dry your hair instead. This styling product combines the care of a rich hydrating hair cream that conditions strands and a hair gel that shapes without weighing hair down. Curls remain smooth and full of moisture. Apply one to two pumps evenly through clean, towel-dried hair.
Editor's Tip: Be sure to use a microfiber towel which will prevent breakage and dry hair without causing frizz like cotton towels do.
If you have curls, you might know a thing or two about frizz. This hair cream helps soften, tame, and define curls for shiny, polished frizz-free spirals. Apply the serum generously from your roots to your ends, distributing the product evenly. Scrunch hair gently to style. Let your curls air dry or blow-dry them with a diffuser to even out your curl pattern for a bouncier finish.
Washing your curly hair everyday is typically out of the question. If you're washing your hair once a week or every two weeks, you understand the importance of a dry shampoo that refreshes your locks without weighing your gorgeous hair down. This dry shampoo is ideal between wash days because it instantly absorbs oil (without leaving pesky white residue behind) and revives your look.
Whether you're giving your curls a break for the heat tools or you live a heat-free hair life, make this mousse your go-to. The less heat used on your hair, the less damage you'll have to repair later. This lightweight mousse injects hair with volume (thanks, thickening agents!) to give your curls a bouncy boost for any hairstyle.
Design: Sarah Duvivier


Next: Why Curly Girls Should Add This Leave-In Conditioner to Their Hair Care Kit
Discover more tips & tricks
Keep your skin happy
See all articles
Shop Featured Hair Care products
Discover More