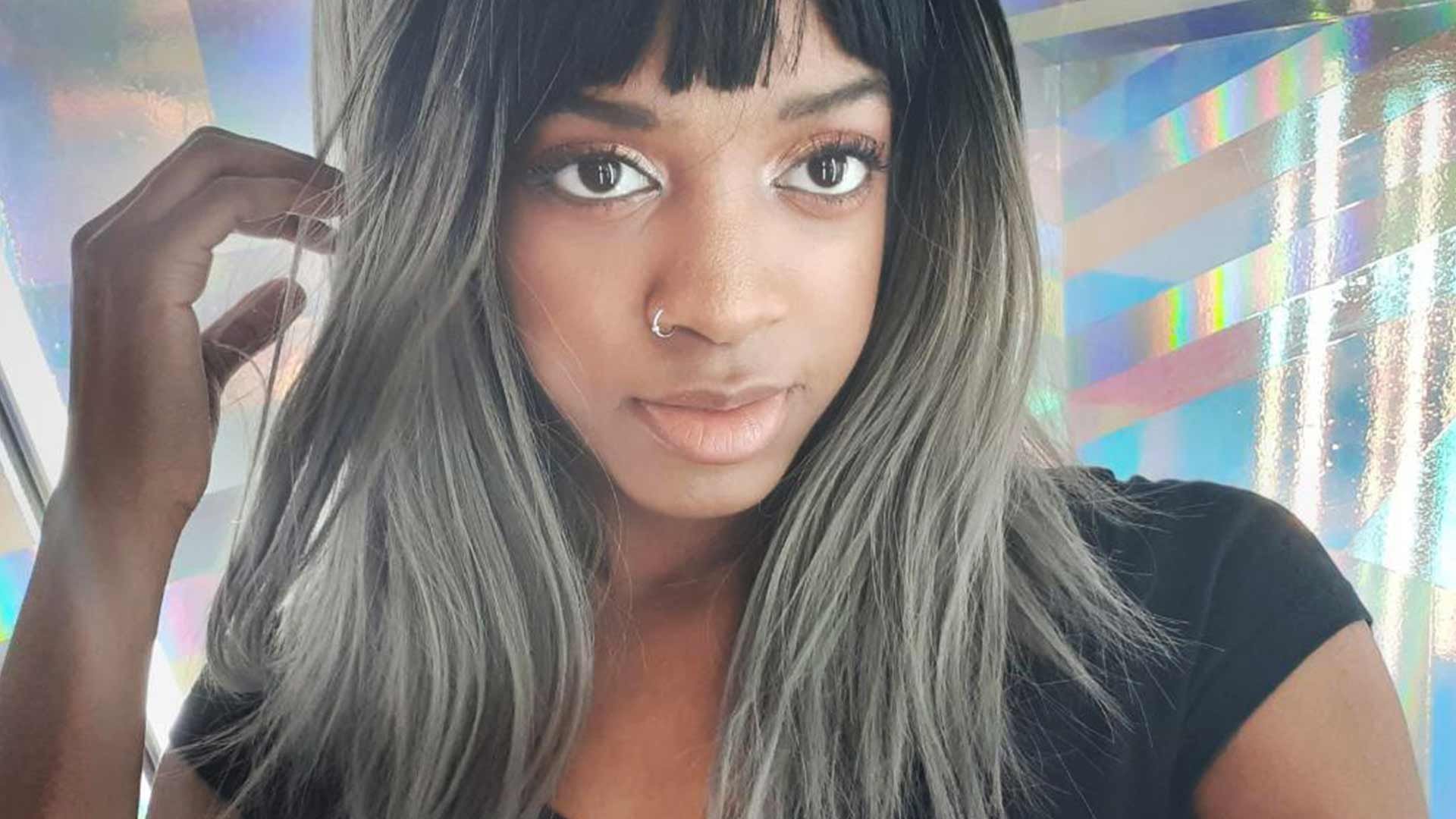 hairstyle trends
5 Alternative Hairstyles To Embrace Your Inner Rocker
If you're someone who likes to make a statement with their beauty look, then you likely fully embraced alternative makeup when the trend was buzzing amongst influencers and beauty lovers alike. Now, alt hair is having its moment and we can't get enough of it. Just like the makeup trend, alternative hair is all about creating an edgy, rocker-chic aesthetic with your strands. With so many ways to do it, we've picked five of our favorite edgy hair looks that let you channel your inner-edgy girl—that is, if you dare.
Alt Hair Look #1: Color-Block Hair
This statement look is definitely meant for the bold. The trend takes hair streaks to new heights by instead having a larger section of hair colored a contrasting hue from the rest of your mane. Get a temporary color-block hair look with the L'Oréal Paris Colorista Hair Makeup Temporary 1-Day Hair Color Sprays. Shake well and hold your color of choice four to six inches from your strands and spray in a color-block pattern of your choice, leaving one or more parts of your hair as is.
Alt Hair Look #2: Platinum Face-Framing Strands
Face-framing highlights have gained popularity in their own right, but this contrasting option goes hand-in-hand with the eGirl hair color trend. They will draw attention to your facial features without the need to dye your entire mane. They look great on all hair types and work for all hair lengths. To DIY, use an at-home bleaching kit to lighten your face-framing strands, following the included instructions. Keep in mind that if you're starting with a dark base, you'll likely need multiple sessions to reach a platinum hue. Remember, to avoid breakage and serious hair damage, wait two weeks between bleaching sessions.
Editor's Note: Don't feel limited to platinum with this style. You can do face-framing strands in other colors too if you're not ready to lighten any parts of your hair.
Alt Hair Look #3: Muted Fuchsia Hair
This muted version is as dynamic and bright as a traditional fuchsia hue, giving it an edgy twist that fits the alt hair trend perfectly. Grab the L'Oréal Paris Féria Multi-Faceted Shimmering Permanent Hair Color in Fuchsia and use the included instructions to get an all over vibrant color at home.
Alt Hair Look #4: Vintage-Colored Mullet
If you haven't run for the door just yet then you truly have a rocker spirit. This alt hairstyle marries a super-edgy haircut with an equally funky color that really says party in the front and party in the back. All the way committed? Great, because you have options with this chic 'do. Use the L'Oréal Paris Feria in Vintage Teal or the L'Oréal Paris Feria Multi-Faceted Shimmering Permanent Hair Color in Silver for a head-turning color.
Alt Hair Look #5: Ombré High Top
Who says ombré hairstyles are only for long, flowing layers? Whether your hair is cascading down your back or reaching for the heavens, you can try this popular hair color trend. Go for a traditional ombré on this non-traditional style, or opt for an out-of-box gradient. To get the look you can use bleach and an at-home hair color kit to bring your colorful strands to life. If you want to test the waters with different shades before committing, use the L'Oréal Paris Colorista Semi-Permanent Hair Color for a pop of color that will last you through a few shampoos.
Photo Credit: Manu/@alien.vibez
Discover more tips & tricks
Keep your skin happy
See all articles
Shop Featured products
Discover More