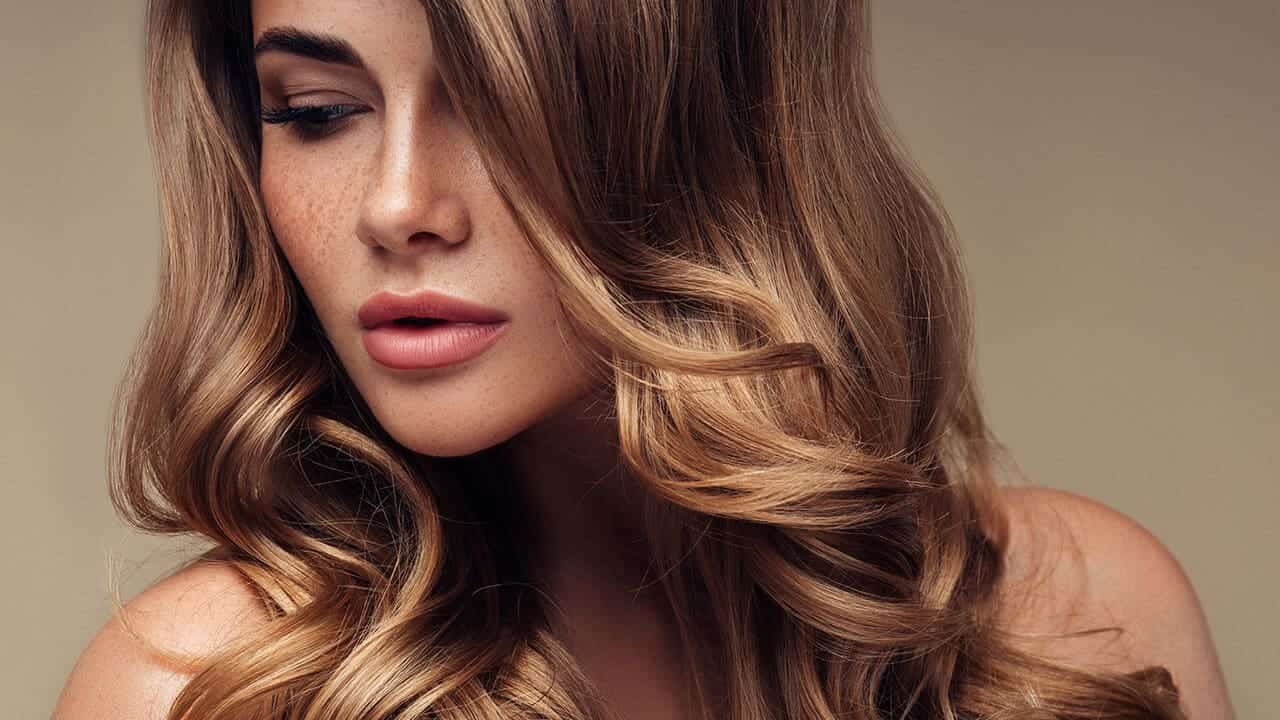 hair color tutorials
How to Highlight Your Hair at Home
If you're a hair color commitment-phobe, highlighting your hair may be the answer. Commitment tends to come into question when you're thinking about dyeing your hair, as completely changing your color can require a whole new hair care routine. But you don't necessarily have to opt for all-over hair color—hair highlights can be a great low maintenance option that requires less commitment, especially if you give your hair some highlights at home. Here, learn how to highlight your own hair at home and how to take care of your new dimensional 'do.
HOW TO HIGHLIGHT HAIR
Let's get to it—these are the four steps you'll need to know for highlighting your hair at home.
STEP 1: DECIDE WHETHER TO HIGHLIGHT HAIR AT HOME
If you're determined to DIY your highlights, you've got plenty of options as far as at-home highlighting kits go. No more squeezing lemon juice onto your hair like you did when you were a kid—remember those days? Of course, certain highlighting techniques—like balayage—require a special level of skill to achieve, so for those you'll be better off having it done at the salon.
If you have a very dark brown base and want super-light highlights, that should also be left to a pro colorist. When you're interested in making a dramatic color change, it's best to play it safe by entrusting your hair in the hands of a professional. Keep in mind that lightening your hair will require bleaching, and it may take multiple sessions to reach your desired shade. If you're set on giving your dark mane highlights all on your own, you'll want to do so in multiple sessions and make sure to wait at least 14 days in between each lightening session.
STEP 2: PICK YOUR HIGHLIGHT HUE
No matter what route you take to achieve your highlighted hair—solo or salon—you'll need to spend time selecting how you want your highlights to look. When most people think "highlights," their mind goes to a brilliant blonde shade. However, highlights don't have to be any one specific color—they're just dimensional strands that are lighter than your base color. Consider shades of brown, red, and, of course, blonde for your new hue. If you want to go more out of the box with your highlights, you can even opt for a pastel lavender or a pretty rose gold hue.
After selecting your color, you'll also want to answer key questions like whether you want a full or half head of highlights, and if you'd like to opt for thinner or chunkier lightened locks. Look for inspirational images of how you'd like your hair to look, then choose your coloring kit accordingly. Also, consider details like giving yourself a money piece—which involves lightening face-framing strands to truly show off your lightened locks.
STEP 3: DIY YOUR HIGHLIGHTS
If you're asking how to highlight hair, the truth is: When it comes to do-it-yourself color, there is no singular right way to go about it. Depending on the products you purchase for achieving your new look, you'll tackle highlighting your tresses differently. The best thing you can do for your hair is to choose the highlighting kit that suits your needs and carefully follow the included instructions. Choose from one of the following highlight kits.
L'Oréal Paris Colorista Bleach in Highlights: This DIY hair color bleach is inspired by the pros. You can easily use this kit to customize your look and get the gorgeous head of highlights you're envisioning.
L'Oréal Paris Superior Preference Glam Lights: This brush-on hair highlighting kit is quick and easy. Simply use the Expert Brush to give yourself blended, luminous at-home highlights.
L'Oréal Paris Frost & Design: This highlighting kit includes a pull-through cap that allows you to easily select the strands you want to lighten without accidentally coloring any unwanted pieces of hair. There are two different styling hooks that will allow you to create subtle or bold highlights. You'll be left with a mane full of creamy highlights for a sun-kissed glow.
L'Oréal Paris Colorista Hair Makeup 1-Day Color: More of a colorful gal? No problem! After lightening your strands, you can follow up with this wash out hair color to add a fun twist to your highlighted mane. This temporary hair color washes out in just one shampoo, so you can go from blue to red to pink in an instant—and then back to your blonde highlights with no commitment or damage necessary!
STEP 4: TAKE CARE OF YOUR HIGHLIGHTED STRANDS
Once you've highlighted your hair at home, it's time to make a few changes to your hair care routine, as color-treated hair requires special attention. This means you'll likely have to switch out a few of your go-to hair care products to create a new color-safe routine.
Tip #1: Use a System of Products Formulated for Color-Treated Hair
Try the L'Oréal Paris EverPure Repair & Defend Shampoo, L'Oréal Paris EverPure Repair and Defend Conditioner, and L'Oréal Paris EverPure Repair Remedy Balm. Once or twice a week, swap out the conditioner for the hair mask to give your hair a little extra TLC.
Tip #2: Prep with Heat Protectant
Use a heat protectant before picking up your styling tools. Lightly mist your hair with the L'Oréal Paris Advanced Hairstyle SLEEK IT Iron Straight HeatSpray before straightening your strands or the L'Oréal Paris Advanced Hairstyle BLOW DRY IT Quick Dry Primer Spray before blow-drying your hair.
Tip #3: Make Time for Touch-Ups
A major bonus of doing your own highlights is that you don't have to rush to the salon every time your roots start to show. Even so, visible roots can seemingly surprise you out of nowhere. Instead of waiting until the last possible minute (we're all guilty of this sometimes!), pick up a second box of your favorite at-home highlighting kit and keep it on hand. That way, you can tackle your root issue without a trip to the store.
Editor's tip: Love the idea of low maintenance highlights? Consider giving yourself a rooted look with highlights that (as you may have guessed) don't go all the way to your roots! This will give you a little extra time in between touch-ups.
Tip #4: Grab a Blonde Shampoo
While a shampoo for color-treated hair is totally necessary, if you have blonde highlights, you can also use a shampoo that's specifically formulated for blonde hair to keep your blonde strands looking their best. Try the L'Oréal Paris EverPure Blonde Shampoo, accompanied by the L'Oréal Paris EverPure Blonde Conditioner and the L'Oréal Paris EverPure Blonde Shade Reviving Treatment. The line will help neutralize any brassiness while intensely nourishing your locks.
Tip #5: Keep Brass at Bay
Speaking of neutralizing brassiness, there may come a point where your highlights have an orange tint. Yikes! When you notice your strands getting brassy, use the L'Oréal Paris Elvive Color Vibrancy Purple Shampoo for Color Treated Hair and L'Oréal Paris Elvive Color Vibrancy Purple Conditioner, Color Treated Hair once a week. Together, the duo neutralizes unwanted orange and yellow tones. For a sulfate-free option, give the L'Oréal Paris EverPure Brass Toning Purple Sulfate Free Shampoo and L'Oréal Paris EverPure Brass Toning Purple Sulfate Free Conditioner a try.
Tip #5: Deep Condition Your Strands
Whenever you color your hair—whether you're dyeing your entire mane or giving yourself a few highlights—it's always a good idea to give your newly colored locks some extra pampering. Personally, we're fans of deep conditioning our strands. Take your pick from the L'Oréal Paris Elvive Extraordinary Oil Rapid Reviver Deep Conditioner, L'Oréal Paris Elvive Color Vibrancy Rapid Reviver Deep Conditioner, or L'Oréal Paris Elvive Total Repair 5 Rapid Reviver Deep Conditioner to do just that. Head over to our article, How to Deep Condition Your Hair, for a step-by-step tutorial.
Tip #6: Skip the Heat
While we're suckers for voluminous curls and super sleek, straight locks, sometimes it's well-advised to give your hair a break from heat styling. Rather than reaching for your hot tools every day, grab a heat-free hair styling product from time to time. Choose from one of the options below and style away!
L'Oréal Paris Studio Line Thickening Medium Hold Cream Paste: This thickening cream is formulated with beeswax and gives hair natural texture, thickness, and medium hold. The paste also has a matte finish to keep your hair from looking shiny throughout the day. To apply, start with a dime-sized amount of cream and rub it between your palms. Then, work the paste throughout your hair for a messy, textured look.
L'Oréal Paris Advanced Hairstyle BOOST IT High Lift Creation Spray: Want to focus on your roots? This spray will give your hair instant lift and fullness for a volumized look—no heat required. Simply spray it onto dry hair for a high root lift.
Discover more tips & tricks
Keep your skin happy
See all articles
Shop Featured Hair Color products
Discover More