hair color trends
What You Need to Know About the Negative Space Hair Color Trend
January 25, 2019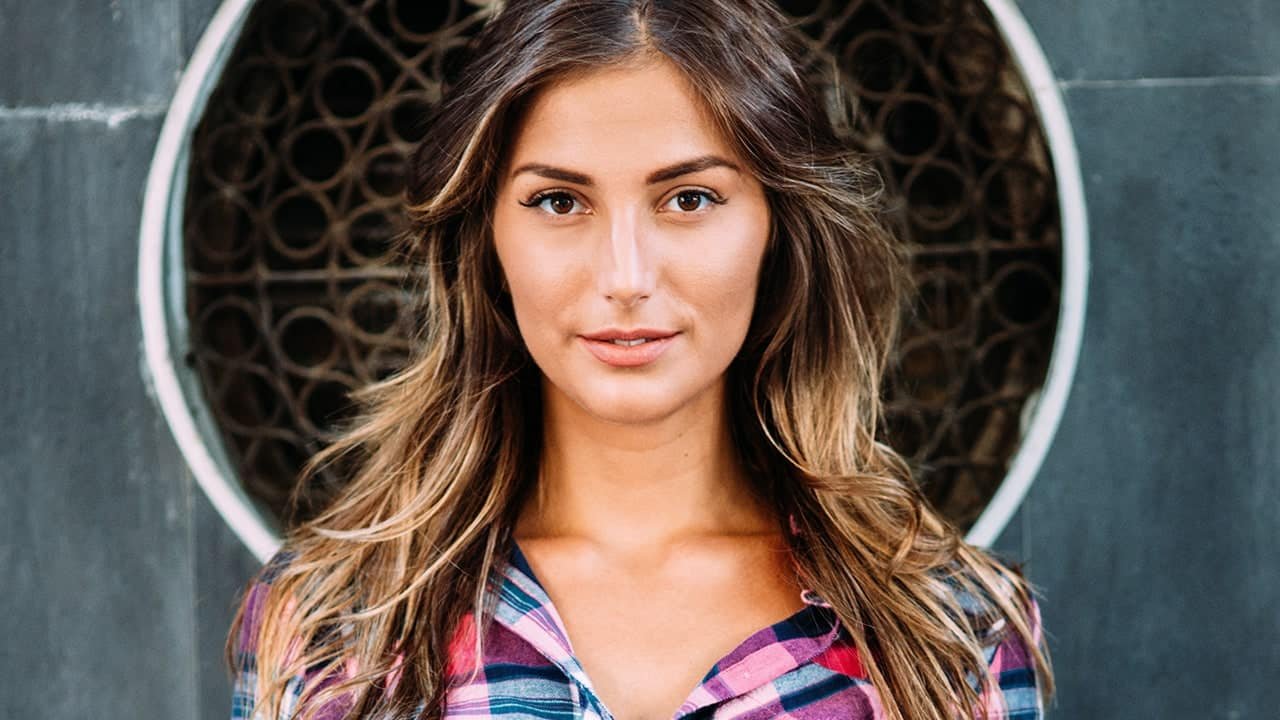 We're all about new hair color trends—especially colors that are specifically tailored to our own hair color. Negative space hair is the latest hair color trend to hit the beauty scene and it's the perfect way for you to transform your beauty look in a way that's perfectly flattering for you! Want to learn more about the trend everyone's talking about? Keep reading to learn more about this trendy hair color, the right hair care routine to keep your color looking its best, and how to style your newly colored mane.
WHAT IS NEGATIVE SPACE HAIR COLOR?
We mentioned above that a negative space hair color is tailored to your own hair color, but what exactly does that mean? Well, a negative space hair color involves adding a few stand out highlights or lowlights throughout your natural base color, which means this hair color is perfect for literally anyone! The idea is to create dimension throughout your mane and add light, face-framing strands. The color can also be taken up a notch using the balayage technique to add even more dimension throughout your hair. The best thing about negative space hair (as if you weren't already sold)? It's super low maintenance—which means you won't have to be touching up your hair every two months.
HOW TO GET A NEGATIVE SPACE HAIR COLOR
Want to try this on-trend hair color for yourself? Of course you do! Here's how to get the look:
If you go to a salon…bring pictures and ask your stylist for exactly what you want. The negative space hair color trend is fairly new, so it's possible that your colorist won't be familiar with the trend. However, if you have pictures that show what you want, there shouldn't be any issues. You can also describe what you want, as it's fairly straightforward. If you have dark hair, ask for a few light pieces towards your face. If you have light hair, ask for darker strands around your face. Remember: If you like the results and crave more dimension, they can always add more highlights or lowlights throughout your mane to truly complement your base color!
If you prefer to DIY…grab an at-home hair highlighting kit or a permanent hair color that's darker than your base to carefully color the strands surrounding your face. Just keep in mind that this hair color trend is all about properly placing your highlights (or lowlights), so it may be one that's best left to the pros.
HOW TO MAINTAIN A NEGATIVE SPACE HAIR COLOR
Like all hair colors that aren't what you're born with, a negative space hair color will require special care and maintenance. One of the most important things you can do for your updated mane is to switch to a hair care line that's specifically formulated for color-treated hair, like the L'Oréal Paris EverPure Repair & Defend Shampoo, L'Oréal Paris EverPure Repair and Defend Conditioner, and the L'Oréal Paris EverPure Repair Remedy Balm.
HOW TO STYLE YOUR NEGATIVE SPACE HAIR COLOR
It's time to get to styling! After all, a new hair color calls for new hairstyles that really show off your 'do. Here are some of our favorites for negative space hair in particular.
Hairstyle Option #1: Voluminous Curls
Voluminous curls are fit for any occasion—and they're a beautiful way to showcase this dimensional hair color. Head on over to our article, How to Create Voluminous Curls on Any Hair Type, to get the look.
Hairstyle Option #2: Natural Hair
This hair color trend is all about embracing your natural hair color, so it's only fitting to embrace your natural hair texture as well. Whether you have straight, wavy, or curly hair—this is your cue to emphasize your natural texture to the max. Learn how to do just that in our article, How to Embrace Your Natural Hair Texture.
Hairstyle Option #3: Messy Bed Head
Who said you needed to have perfectly styled hair to do your new hair color justice? Believe it or not, this messy hairstyle is not only totally trendy, but it also only takes a few minutes to recreate. Just grab the L'Oréal Paris Studio Line Overworked Hair Putty and scrunch it throughout your mane for some messy definition that's fit for your dimensional 'do.
Love the idea of a negative space hair color? Why not complement your hair color with a negative space eye makeup look? Here's How to Create a Negative Space Cut Crease.
Discover more tips & tricks
Keep your skin happy
See all articles
Shop Featured Hair Care products
Discover More