sulfate free
How L'Oréal Paris' Scalp Care + Detox Scrub Worked On My Natural Type 4 Hair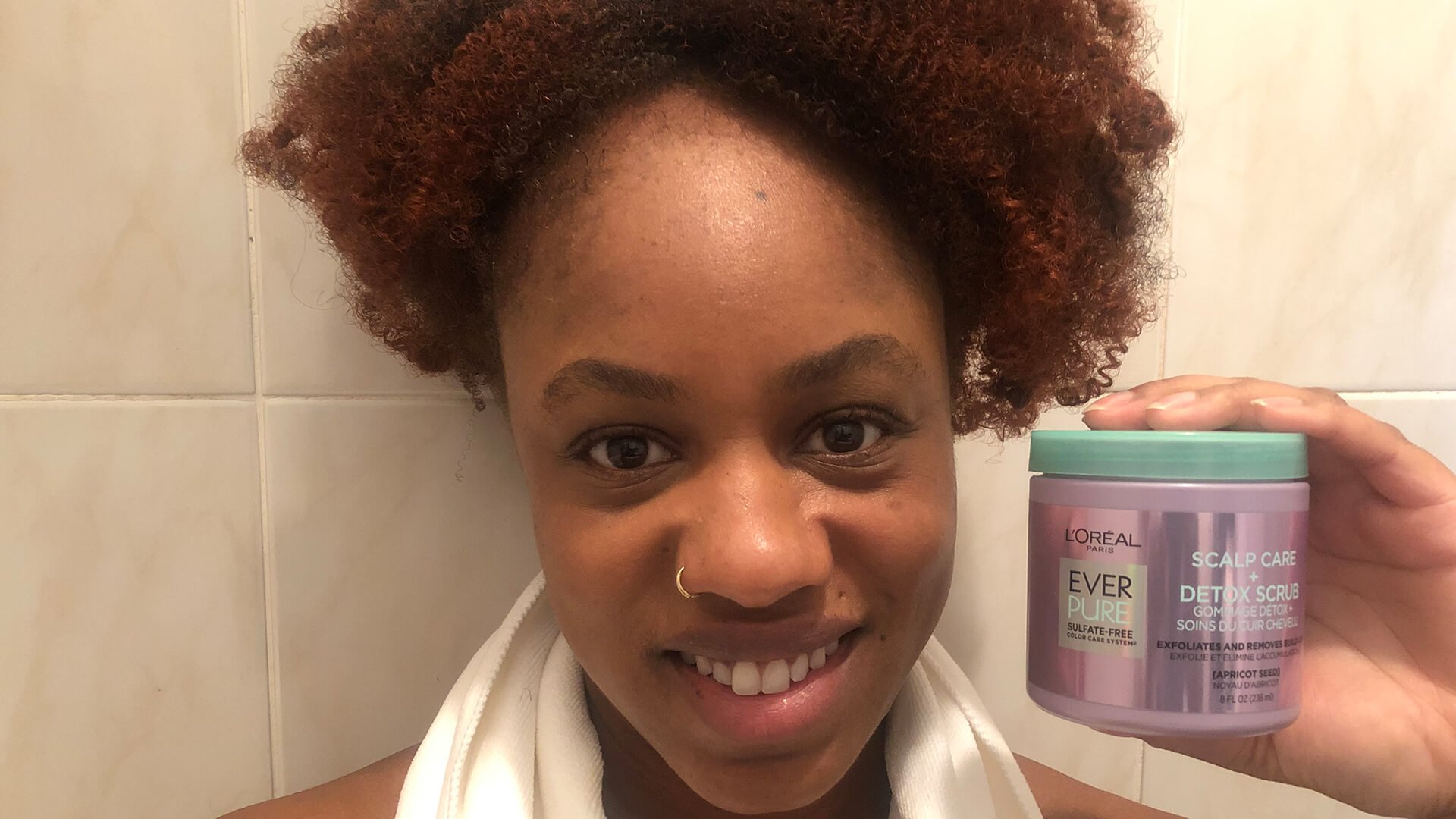 Over the last five years my natural 4B low porosity hair grew a mere four inches. After seeking the professional help of a trichologist I found out that it's partly because my scalp is often inflamed or congested. She recommended introducing scalp care into my hair care routine. I am now one who embraces skinification of hair because I've seen how the skin on my head needs just as much love as the skin on my face and everywhere else. This led me to recently trying the new L'Oréal Paris EverPure Sulfate Free Scalp Care + Detox Scrub. The result? It's now a part of my hair care toolbox. Read on to find out why.
When you have low porosity hair you often get a lot of product build up. Because your hair shaft doesn't allow moisture to enter easily—including water and hydrating products—a lot of it ends up piling up on your strands and on your scalp. This exfoliating scrub clears all that product away so that when you follow up with your shampoo it can really get into the scalp and hair. I love that it's thick and while I can feel the micro-Apricot seeds in my hand, it's very gentle on my scalp. And, the scent reminds me of being at the salon. Oh the days!
My scalp inflammation mainly comes from the fact that I'm often scratching it because it's dry. As soon as I applied this scrub in sections from the root and worked it around the scalp, it calmed the itching. The menthol offers a cool sensation that I could rest in all day. But even after I rinsed out the scrub and followed up with L'Oréal Paris EverPure Sulfate-Free Scalp Care + Detox Shampoo I noticed that the itching didn't return as soon as my hair was dry, like it usually does. Whether you have a dry scalp, oily scalp, a flakey scalp, or dandruff, this scrub is formulated to treat your needs.
As a bonus and to really kick the exfoliator into action I used a manual silicone scalp massager to work the product around evenly. For anyone with type 4 hair this is where you run the risk of a tangling fiasco. I know this all too well. The detox scrub didn't cause my curls to get matted or my ends to knot, even with the massager. It left my hair feeling soft and I detangled in minutes with my normal wide-tooth comb. My scalp felt fresh and my hair felt clean but not stripped or dry.
In my journey to care for my curls with all their special concerns I've tried so many products for natural hair. Some have been wonderful but expensive. Some have been failures and also expensive. And getting to the salon to have a professional assist is just not realistic in my post-COVID work-socialize-shop-from-home existence. So I'm glad to now have this affordable option to indulge my scalp in the proper care it needs every week.
Next: Does Your Scalp Routine Needs A Serum?
Discover more tips & tricks
Keep your skin happy
See all articles
Shop Featured Hair Care products
Discover More