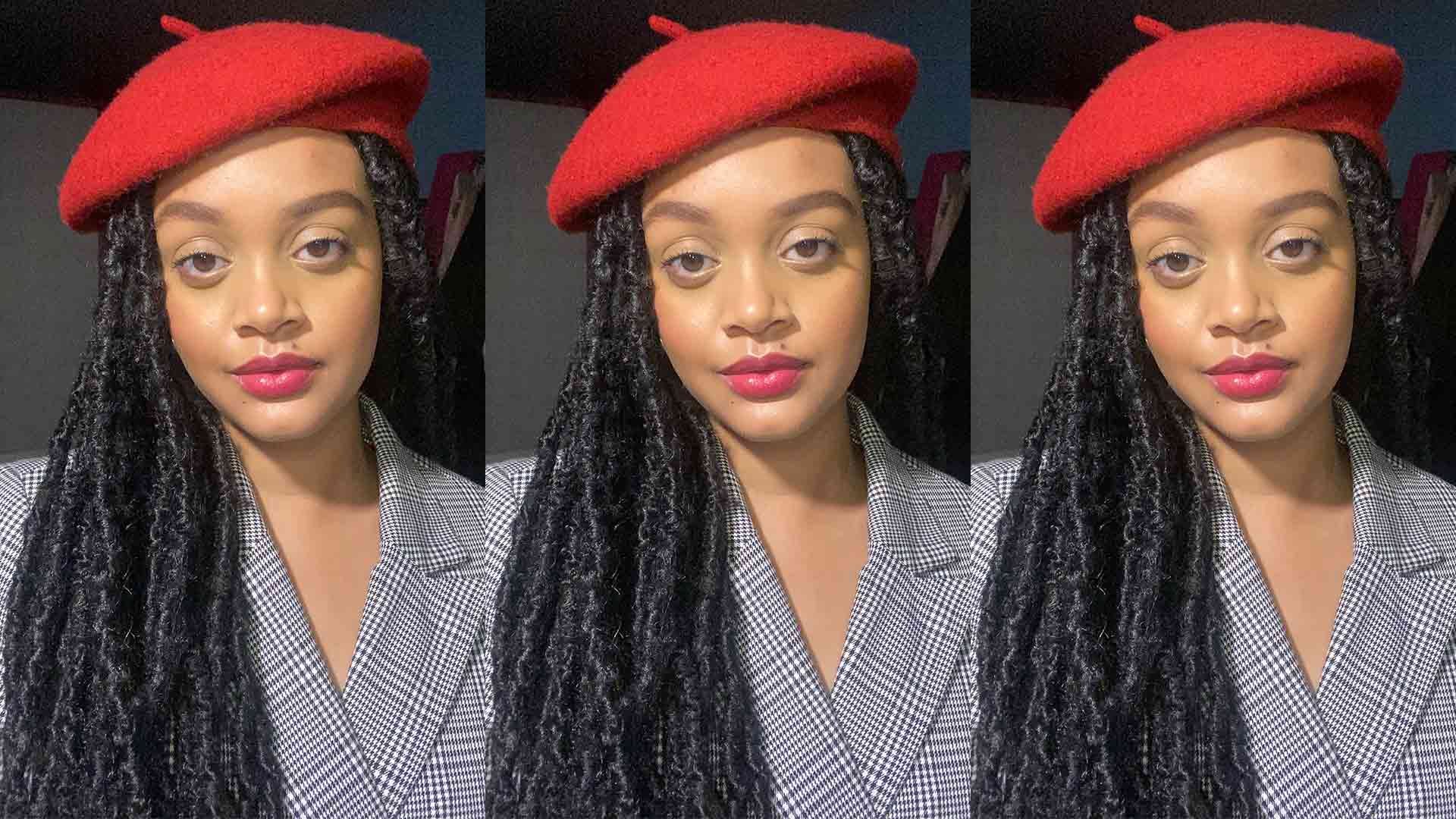 all hair types
6 Beauty-Editor Approved Tips For Prepping And Removing Faux Locs
$name
From Pinterest to Instagram, we're seeing faux locs hairstyles in all lengths, colors, and sizes. This protective hairstyle can look gorgeous on both women and men and it's a pretty simple style to maintain. However, when it comes to protective hairstyles, especially for Afro-textured hair, it's important to care for your strands properly to maintain their health and length. And hair maintenance should start before installing faux locs and continue throughout their wear and after. So if you're thinking about getting faux locs, check out these editor tips for prepping your mane before installing them and learn how to remove them without causing any damage.
How To Prep Your Hair Before Installing Faux Locs
Since faux locs are meant to be kept in for some time, you'll want to make sure you start off with a clean scalp and fresh strands to prevent major product build-up. Check out these hair prep tips, complete with product recommendations below to learn more.
Tip #1: Use A Detox Cleansing System
Installing faux locs on hair that hasn't been washed is a huge no-no. Any product build-up in your hair can lead to damage and it may get worse if left untreated while in a protective style. So reach for a cleansing system, like the L'Oréal Paris EverPure Sulfate-Free Scalp Care Detox Scrub, L'Oréal Paris Everpure Sulfate Free Scalp Care + Detox Shampoo, and the L'Oréal Paris Everpure Sulfate Free Scalp Care + Detox Conditioner. All three products are formulated to deeply purify and cleanse your strands by removing excess dirt, product build-up, and oil. Each product is formulated with menthol and neem leaf extract, to leave the scalp feeling fresh for up to 24 hours. Start off by applying the detox scrub while your hair is wet, gently massage it into your scalp and rinse out. Follow up with the shampoo and conditioner.
Editor's Note: Be sure to use a wide-tooth comb or detangler to gently remove any knots or tangles, which can easily form in the shower.
Tip #2: Apply A Nourishing Hair Mask
You'll want to treat your hair with as much nourishment as it can get since it'll be harder to receive nutrients while your faux locs are in. Follow up with a hair mask like the L'Oréal Paris Elvive Total Repair 5 Power Restore Multi Use Treatment right after conditioning. It's formulated with repair concentrates and proteins to help strengthen weak, brittle, and damaged hair. You can use it as a rinse-out mask in the shower or as a leave-in to repair current issues and protect against future damage.
Tip #3: Moisturize Your Mane
Faux locs can be installed in different ways but no matter the method used, your hair will need to be braided to achieve the style. Be sure to apply a small amount of oil to your strands while braiding to keep your mane smooth and nourished. Try using the L'Oréal Paris Elvive Extraordinary Oil Treatment. It's infused with nourishing ingredients like coconut oil and sunflower seed oil and won't leave your hair feeling weighed down thanks to its lightweight formula. Apply the oil to the lengths and ends of your hair.
Since wash day can take up quite a bit of time, you may opt to prep your hair the day before getting your faux locs installed. If so, make sure to style your hair into large braids and wrap them up before going to bed to prevent breakage and keep your hair from getting knots.
Now that you know how to prep your hair beforehand, it's time to move on to the aftercare process.
How To Remove Faux Locs From Your Hair
To prevent hair loss from protective styles, the American Academy of Dermatology (AAD), suggests changing your hairstyle after two or three months. Wearing a protective style, extensions, or weave for a longer period of time can increase your risk of developing traction alopecia. So be sure to keep track of how long you've had your faux locs in. While faux locs are meant to last long, it's not a style that you should keep in past the recommended time (most techs suggest no longer than six weeks). When it's time to finally take them down, consider the following tips to prevent any hair damage.
Tip #1: Detangle With A Leave-In Conditioner
When taking down your locs, it's essential that you take your time and work gently with your strands. Since your hair has spent a few weeks or months under the locs, your strands may be a bit fragile due to a lack of moisture. You may also notice build-up, which may make it hard to detangle. Try applying a small amount of leave-in conditioner, like the L'Oréal Paris Elvive Dream Lengths Super Curls Leave-In, or use a detangling spray on your braids to help soften up the build-up. Undo your braids and then use a fine-tooth comb or your fingers to gently detangle your lengths.
Tip #2: Use A Hot Oil Treatment Before Washing
When all your faux locs have been removed, apply a generous amount of oil to your entire mane. Add a plastic cap and apply heat to your hair by sitting under a hair dryer for 10-15 minutes. This will help soften your strands and prepare them for washing. The AAD also notes that those with Afro-textured hair should use a hot oil treatment twice a month to add additional moisture and elasticity to their hair.
Tip #3: Use A Deep Conditioner
After the hot oil treatment, you can go ahead and wash your mane. Since your hair has been wrapped up tightly for many weeks, it will most likely need some extra TLC. So be sure to add in a deep conditioning treatment to give your strands an extra boost of nourishing ingredients. Reach for the L'Oréal Paris Elvive Extraordinary Oil Rapid Reviver Deep Conditioner. Formulated with camellia and sunflower oils, this treatment works to hydrate and moisturize each strand. The result? Silkier, softer, and healthier hair.
Editor's Note: Remember that you may see more hair shedding than normal because those hairs have been wrapped up in your locs with nowhere to shed for several weeks. So don't worry it's completely normal.
Photo Credit: Shauna Beni
Discover more tips & tricks
Keep your skin happy
See all articles
Shop Featured products
Discover More