all hair types
The Hair Styling Routine to Make Fine Hair Look Full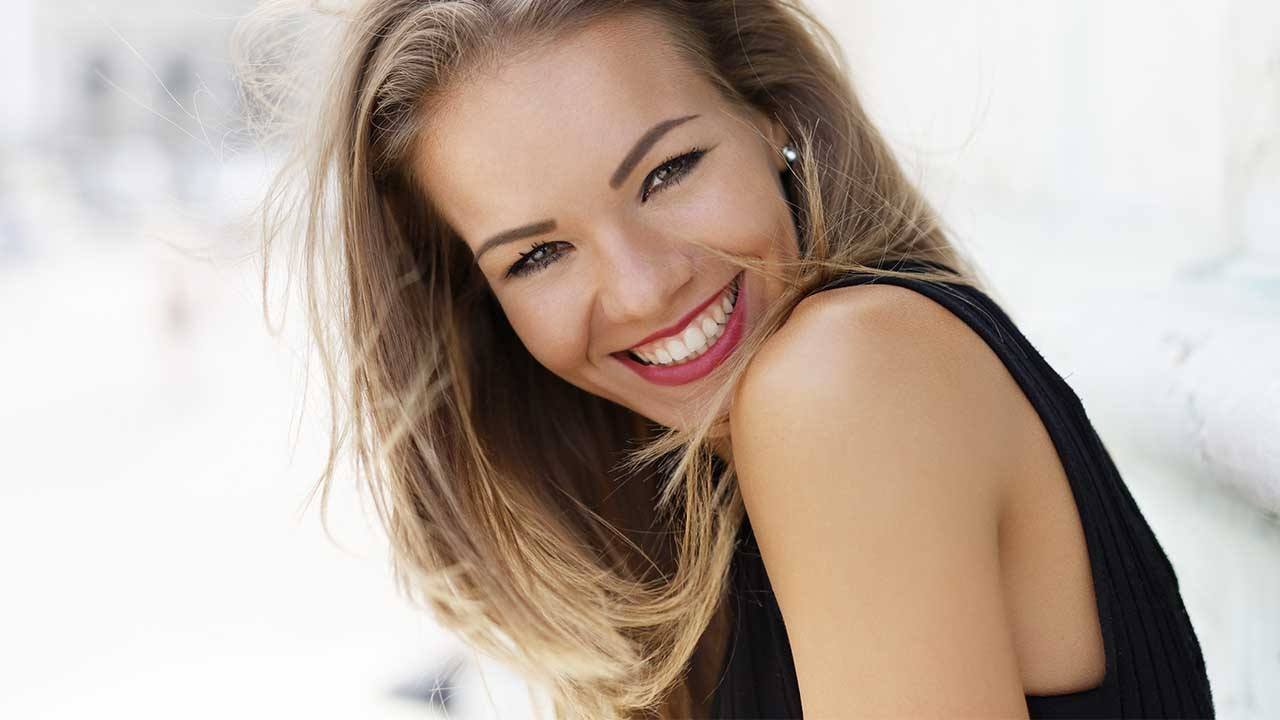 So, you lack a little volume in the hair department—there's no need to fret! Luckily, with the right hair care routine and hair styling products you can get the body and fullness you crave. Here's a step-by-step guide to turning fine hair into a mane that looks thick and voluminous.
FULL HAIR HACK #1: USE A HAIR SCRUB
Your hair care routine plays a large role in how full and voluminous your hair looks. If you're looking to add volume to your roots and create hair that has body, you'll want to start using a hair scrub. The L'Oréal Paris EverFresh Micro-Exfoliating Scrub is a pre-treatment that contains apricot seeds and gently removes any impurities, flakes, and build up from your hair. These impurities can cause your hair to be weighed down, so taking the extra step to exfoliate your scalp will ensure dirt and excess oils are removed so you're left with a healthy-looking scalp. Use it before shampooing and conditioning your hair by gently massaging it onto your scalp and throughout your hair, rinsing thoroughly.
FULL HAIR HACK #2: GET A THICKENING SHAMPOO AND CONDITIONER
When choosing a shampoo and conditioner, pick one that is going to add thickness to your locks. The L'Oréal Paris EverStrong Thickening Shampoo and the L'Oréal Paris EverStrong Thickening Conditioner, which include rosemary leaf in their formulas, help fortify thin hair, promote thicker-looking hair, keep hair from breaking, and make your hair stronger. You can also use a volumizing shampoo and conditioner like the L'Oréal Paris EverPure Volume Shampoo and the L'Oréal Paris EverPure Volume Conditioner. This line gives fine, flat hair lasting volume without weighing it down.
FULL HAIR HACK #3: INVEST IN VOLUMIZING HAIR STYLE PRODUCTS
Arguably the most important part of creating thicker-looking hair is choosing the right hair styling products. Certain hair styling products can help to add volume to your hair, but the wrong products can weigh down your locks. Here are our best hairstyle products to get voluminous, thick-looking hair:
L'Oréal Paris Advanced Hairstyle Boost It Air-Blown Texture Mist: This hair mist teases your roots while adding texture and volume throughout your hair for a full-bodied, blown-out look. Simply spray it lightly throughout towel-dried hair and style as usual.
L'Oréal Paris Advanced Hairstyle BOOST IT High Lift Creation Spray: This high-performance spray will give you instant lift, fullness, a workable hold, and heat protection. Spray it 8-12 inches from dry hair all over your hair or solely on your roots for your desired level of lift and volume.
L'Oréal Paris Advanced Hairstyle BOOST IT Volume Inject Mousse: This light-weight aerated mousse will give lifeless hair long-lasting volume. Its formula is infused with thickening agents to leave you with a bouncy, volumized look that lasts. To apply, shake well before dispensing the product into the palm of your hand. Apply the mousse evenly throughout damp hair and style as usual.
L'Oréal Paris Elvive Volume Filler Densifying Gelee: This leave-in treatment for fine hair is a density building hair treatment that melts onto your hair and will give it instant all day volume after blow-drying. The lightweight formula penetrates the hair fibers from root to tip to leave you with hair that looks healthier, thicker, and more voluminous.
L'Oréal Paris Elnett Satin Hairspray Extra Strong Hold Volume: The hair spray you choose to use also plays a large role in how thick your hair appears. This hairspray holds volume all day while also helping your hairstyle resist humidity. Give your hair an all-over mist form 12 inches away to complete your style with the perfect amount of hold.
Haven't had your fill of thick hair tips? In that case, move right along to our article, 9 Ways You Can Fake Thicker-Looking Hair.
Discover more tips & tricks
Keep your skin happy
See all articles
Shop Featured Hair Care products
Discover More