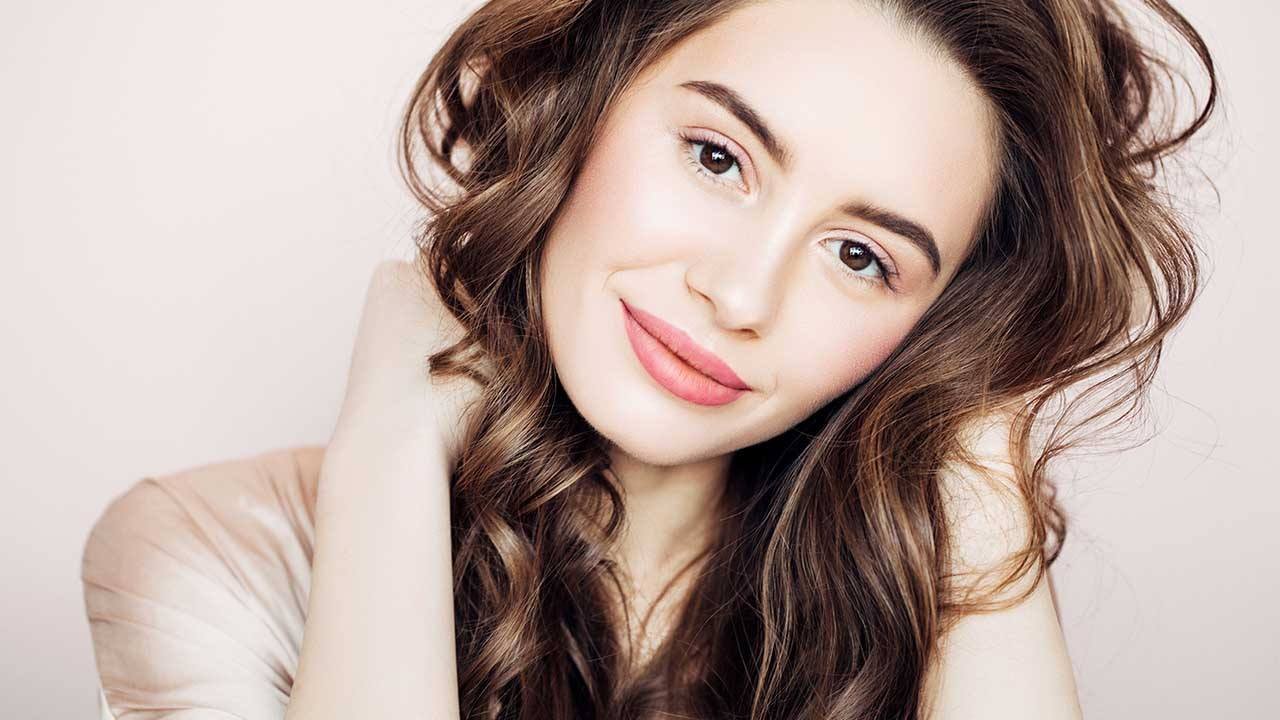 all hair types
10 Beauty Editor-Approved Hair Care Tips
Ever wonder how the women in hair commercials have such ridiculously good-looking locks? Us, too. Over the years, beauty editors have learned a thing or two (OK, or a million) about what goes into hair that looks great. Since we know you're just dying to hair flip like a shower hair care model, we've rounded up all the very best hair care tips and tricks from L'Oréal's beauty editors to make all of your hair goals a reality. From the hair care products you should use (think: shampoo, conditioner, and hair masks for dry hair) to the level of care you should put into styling and protecting your hair (we're looking at you, heat protectant), your best hair day is just a scroll away.
Hair Care Tip #1: Keep washing to a minimum, especially if you have color-treated hair
To help keep colored hair from fading so fast, it's best to keep washing to a minimum. Think: 2-3 times a week. You can use styling products like dry shampoo and wet-look hair gels to help create trendy hairstyles and hide greasy roots.
Hair Care Tip #2: Use hair care products designed for color-treated hair
Whether you've started to go gray and are trying to cover it up or you simply love trying on new hair colors, along with that pretty new 'do comes a certain level of commitment. Take it from one of our beauty editors—if you want to keep your hair color looking as fresh as possible for as long as possible, switch to a system of shampoo and conditioner formulated specifically for color-treated hair, like the L'Oréal Paris EverPure Repair & Defend Shampoo and L'Oréal Paris EverPure Repair & Defend Conditioner.
Hair Care Tip #3: Watch the way you rinse
As wonderful as hot water may feel, it can dry your hair and dull your color. So, if hair that looks shiny and feels soft is on your list of beauty goals, lower the temps to a lukewarm level the next time you shower.
Hair Care Tip #4: Skip the towel and opt for a T-shirt
It sounds silly, but instead of wrapping your hair with a towel apres rinse, try wrapping your tresses in a tee. Terry cloth fibers, while seemingly soft, can actually create quite a bit of friction, causing frizz and even breakage. Tees, on the other hand, are soft, smooth, and much more likely to give your strands the respect they deserve.
Hair Care Tip #5: Be thoughtful about the brushes you use
Use a brush designed specifically for wet hair. Your hair is, believe it or not, most fragile when it's wet. By using a brush specifically designed for combing through wet hair, you'll be able to gently detangle without risking breakage. Then, when your hair is dry, use a boar bristle brush to gently smooth the cuticle of your hair for a less harsh brushing routine.
Hair Care Tip #6: Use a heat protectant
If you're like a lot of women, there's a good chance you've skipped out on protecting your strands before ironing and curling without realizing how detrimental that can be. To clear the air, let us explain: Heat protectant is a non-negotiable step when working with hot tools. So, if a curling iron or straightener is a part of your hair styling arsenal, make sure that a bottle of the L'Oréal Paris Advanced Hairstyle SLEEK IT Iron Straight Heatspray is, too.
Hair Care Tip #7: Embrace your natural texture
As much as we all love a good blowout, sometimes it's good to give your hair a break from the heat tools. To keep your hair looking it's best you don't have to nix heat styling altogether, but you should consider cutting back from time to time. There are tons of hair styling products on the market to help embrace your natural texture, and, even better, it's being considered a major style statement to do so these days. So, pick up a bottle of the L'Oréal Paris Advanced Hairstyle AIR DRY IT Wave Swept Spray and get to spritzing.
Hair Care Tip #8: Add a hair mask to your mane maintenance routine
The same way your face can show the effects of stress, extreme temperatures, and daily wear, so can your hair. To keep your hair looking its best, give it a little TLC with a nourishing hair mask. Whether you opt for a traditional formula, like the L'Oréal Paris EverCreme Renourishing Butter, or a more innovative hair sheet mask, like the L'Oréal Paris EverPure Intense Repair Hair Sheet Mask and L'Oréal Paris EverPure Deep Moisture Hair Sheet Mask, your tresses will thank you.
Hair Care Tip #9: Sleep in a braid
It won't tug on your scalp, but it'll keep the friction of your pillowcase from making your hair frizzy. Oh, and speaking of sleep, if you really want to keep the pillowcase friction down, consider swapping your go-to out with a silk or satin alternative. The ultra-smooth material will be an absolute dream for your 'do.
Hair Care Tip #10: Get regular trims
Sure, if you're trying to grow long locks, cutting your hair is probably the last thing on your list of to-dos. Here's the thing though, when you don't get regular trims, you risk split ends working their way up your strands to a point where you'll need to cut off even more hair in the long run. So, whether you do it yourself, trust your BFF with a pair of scissors, or book an appointment at your favorite salon, just be sure to snip every 6-8 weeks for a health-looking head of hair.
Love learning from the pros? Check out our article, 7 Beauty Editor-Approved Skin Care Tips to learn how to better care for your complexion.
Discover more tips & tricks
Keep your skin happy
See all articles
Shop Featured Hair Care products
Discover More