beauty trends
Get A Virtual Makeover With L'Oréal Paris Beauty Genius
April 27, 2020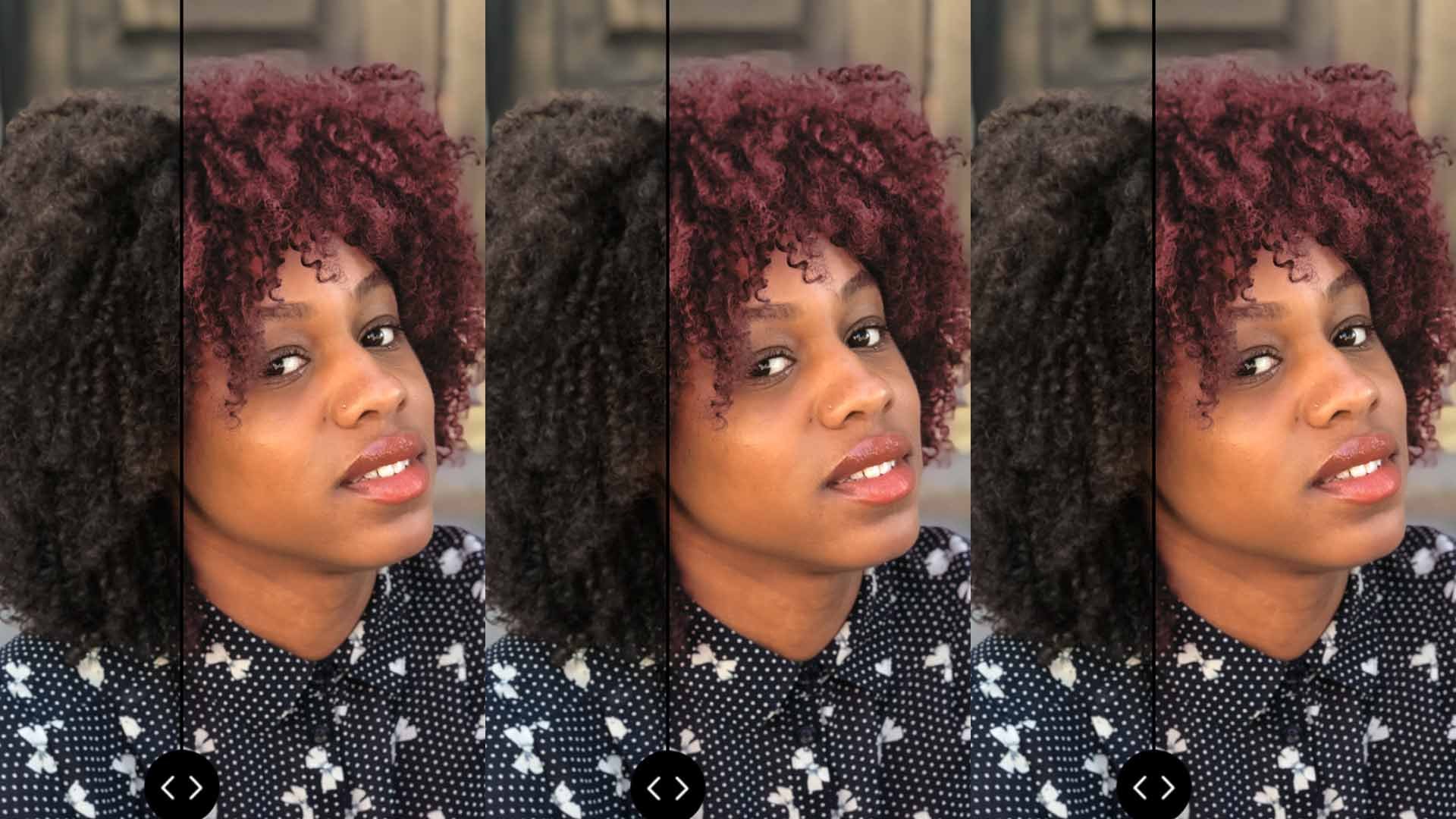 So, you're looking to update your look with a new hair color or lip color. The only issue is, getting to the store is difficult, and you're not a fan of making cosmetic purchases without testing products first. We get it—no one wants to spend their hard earned coins only to find that the lipstick color they dreamed of doesn't look good on them. And when it comes to hair color—forget it, that's a big risk! Thankfully, there's no need to guess. Our L'Oréal Paris Beauty Genius Virtual Try-On feature uses augmented reality technology to allow you to try on hair colors and makeup before you purchase them. Below, find everything you need to know about this virtual makeover and hair color changer feature so you can start trying the latest beauty trends and beauty looks right from your computer.
WHAT IS AUGMENTED REALITY?
You've likely seen the term "augmented reality" surfacing across your social feeds, but what exactly is it? Augmented reality is a virtual reality where users can experience a computer-generated atmosphere. In the context of this article, we're talking about technology that can help you test out makeup and try on hair colors in real-time before you purchase them.
HOW TO USE BEAUTY GENIUS FOR A VIRTUAL MAKEOVER
From virtual foundation to virtual hair color, there are quite a few noteworthy products you can test using our try-on feature. There are two ways you can try on your products of choice. First, you can upload a photo from your computer and test out different colors using that still image. Another option is to give the feature access to your computer's camera so you can have a live try-on! You can literally try on a lipstick shade in real time and see what it looks like. There's even a sliding feature so you can see half of your face with a product on and half without for a live before and after. The augmented reality feature also allows you to take and save pictures; that way, you can share your new colors on social media. You can "wear" one product at a time, or give yourself a full face of makeup with just a few clicks!
HOW TO TRY ON MAKEUP WITH MAKEUP GENIUS
The Makeup Genius Virtual Try-On feature is super user-friendly, but we do have a few tips and tricks that you may want to try to get the best and most accurate results.
TIP #1: PULL YOUR HAIR BACK
Whether you decide to throw it into a messy bun or ponytail, having your hair out of your face will keep it from getting in the way of your virtual makeover. Besides when you try that L'Oréal Paris Infallible 24 HR Eye Shadow in your favorite shade you want to see it and really bring the focus to your eyes.
TIP #2: FIND GOOD LIGHTING
You can choose to upload a still image or to use the live webcam option. Either way, good lighting will make all the difference in your Makeup Genius experience. This will allow for the image to be clearer and for each color to display more accurately on your true skin tone. Give a new blush a try with the L'Oréal Paris Age Perfect Makeup Radiant Satin Blush with Camellia Oil, which comes in six radiant colors.
TIP #3: GO BARE FACE
If you can, skip wearing any makeup in real life. A bare face will give you the most realistic idea of how the colors will look on your skin, especially when trying on foundation. Looking for a new foundation to fall in love with? Try the the L'Oréal Paris Infallible Up To 24H Fresh Wear in a Powder, matte finish and see what all the TikTokers are raving about.
HOW TO TRY ON HAIR COLORS WITH HAIR COLOR GENIUS
When it comes to trying on different permanent and semi-permanent hair colors, we have a few tricks up our sleeve. Here's what to do when using our Hair Color Genius Virtual Try-On tool.
TIP #1: FIND GOOD LIGHTING
Remember what we said about lighting earlier? The same applies here, as using the 'Try it On' feature with good lighting will give you the most accurate depiction of your hair color of choice. For one of this year's hottest hair color trends give the L'Oréal Paris Colorista Semi-Permanent Hair Color in Burgundy a virtual try.
TIP #2: HAVE CLEAN HAIR
Having freshly washed hair will give you a more realistic visual of what your hair color will look like. Virtually try on the L'Oréal Paris Féria permanent hair color shades before taking the full plunge.
TIP #3: WEAR YOUR NATURAL HAIR TEXTURE
Rocking your natural hair texture will allow you to see a more accurate representation of how the hair color you're considering will look in real life.
Editor's tip: Keep your natural hair color too while you take a trendy hue for a quick spin using the L'Oréal Paris Colorista Hair Makeup Temporary 1-Day hair Color Spray.
Photo Credit: Shalwah Evans
Next: Why The Hair Color Genius Is A Must-Try Before You Dye Your Hair
{ "@context": "https://schema.org/", "@type": "WebPage", "speakable": { "@type": "SpeakableSpecification", "cssSelector": ["speakable-content"] }, "url": "https://www.lorealparisusa.com/beauty-magazine/beauty-tips/beauty-trends/try-on-beauty-products-with-augmented-reality" }
Discover more tips & tricks
Keep your skin happy
See all articles
Shop Featured Makeup products
Discover More
{ "@context": "http://schema.org", "@type": "BreadcrumbList", "itemListElement": [ { "@type":"ListItem", "position": 1, "item": { "@id": "/", "name": "Home" } } , { "@type":"ListItem", "position": 2, "item": { "@id": "https://www.lorealparisusa.com/beauty-magazine", "name": "Beauty Magazine" } } , { "@type":"ListItem", "position": 3, "item": { "@id": "https://www.lorealparisusa.com/beauty-magazine/beauty-tips", "name": "Pro Ideas For Your Unique Look" } } , { "@type":"ListItem", "position": 4, "item": { "@id": "https://www.lorealparisusa.com/beauty-magazine/beauty-tips/beauty-trends", "name": "Beauty Trends" } } , { "@type":"ListItem", "position": 5, "item": { "@id": "https://www.lorealparisusa.com/beauty-magazine/beauty-tips/beauty-trends/try-on-beauty-products-with-augmented-reality", "name": "try-on-beauty-products-with-augmented-reality" } } ] }