beauty trends
8 Back to School Nail Ideas for 2019
School may be out for summer, but not for long. With the end of this warm, carefree season right around the corner, you've likely started brainstorming your back to school
beauty look
—after all, we're all guilty of the "new school year, new me" mindset. From your daily
makeup look
to a new haircut to your back to school
wardrobe
necessities, we're sure you've checked all the basics off your beauty to-do list. But there's one thing you may be forgetting—back to school
nails
! You're bound to spend countless hours writing in your notebook, punching numbers into your calculator, and typing away on your laptop, which is why perfectly polished nails are a must for any scholarly beauty lover. Ready to get educated? Below, we're sharing eight ideas for back to school nails so you can start the 2019 academic year in style!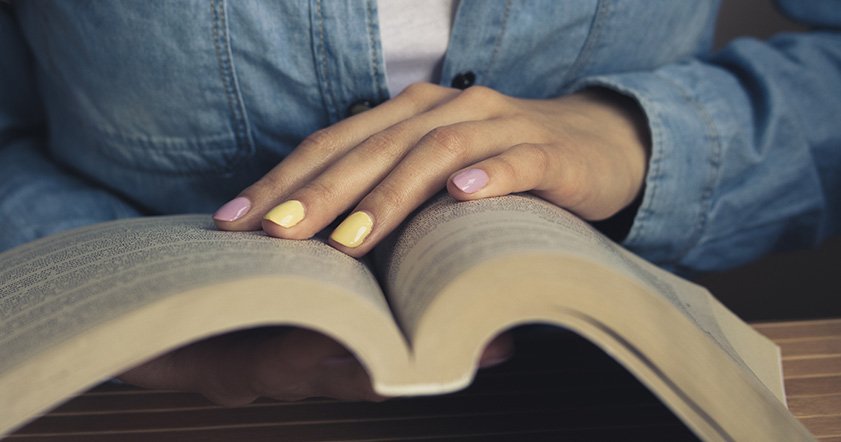 Back to School Nail Idea #1: Two-toned. Torn between two nail colors? You don't have to choose! Instead, try a two-toned back to school manicure. To get the look, paint your thumb, pointer finger, and pinky in one color. Then, paint your ring and middle finger with another! Just be sure to choose two colors that complement each other, like two pretty pastel shades.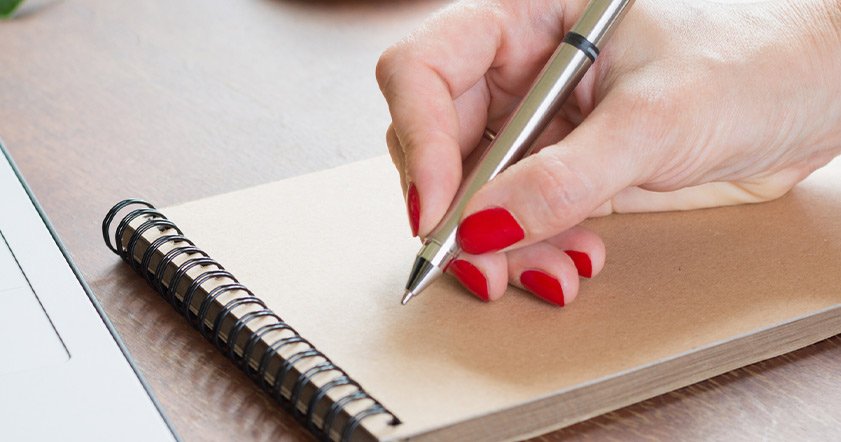 Back to School Nail Idea #2: Red. There's arguably no color that screams confidence more than a bold red. Paint your nails with this statement hue for your first day of school to let your classmates and professors know you're ready to take the new year on by storm. This back to school nail idea is also perfect for days when you're stuck giving those oh-so-dreaded class presentations—a bold manicure is our secret weapon for tackling any pre-public speaking nerves.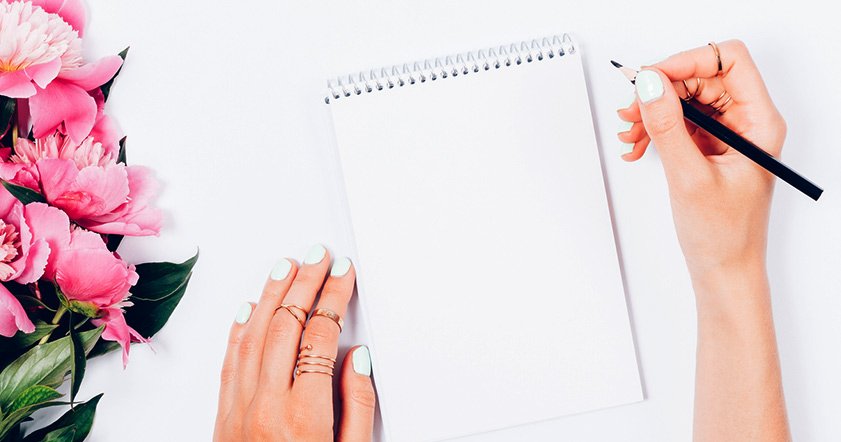 Back to School Nail Idea #3: White. While we totally love red nails, we understand that they're not for everyone. In some cases—like if you have an after-school internship interview—you may be better off opting for a simple, polished manicure. Whatever your reasoning, our next back to school nail idea is the perfect solution: white nail polish! Apply a few coats of white (you'll likely need more than one to build up the opacity of this light hue) to give your nails a feminine touch without going overboard. What's more, white matches with everything—so no need to fret over any clashing wardrobe pieces!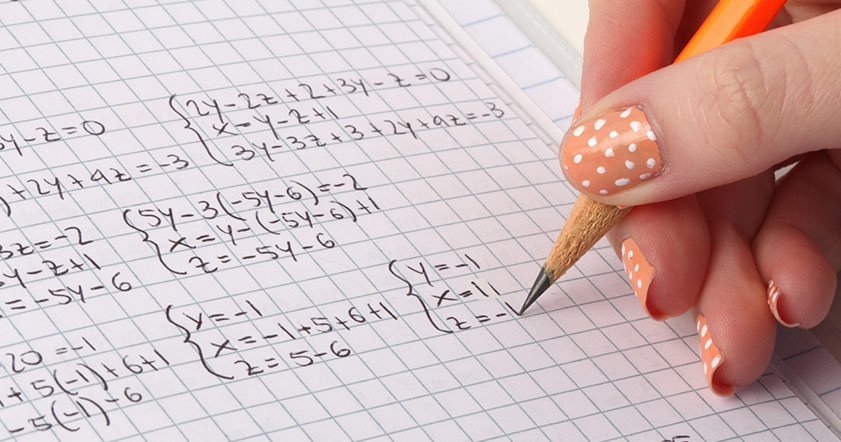 Back to School Nail Idea #4: Polka dots. If you're youthful at heart, you may feel like a solid coat of polish just doesn't suit your fun sense of style. For back to school nails as jovial as you, try a polka dot manicure! While this nail idea may look complicated, we promise it's totally doable at home. First, paint your nails with your base color (we love the peachy hue pictured here) and let your nails to dry. Then, dip a toothpick in white nail polish (or another color of choice if you want to get really colorful) and dot away! Let your dots dry before topping off your mani with a clear coat to seal the deal. So cute!
Back to School Nail Idea #5: Nude. Can't seem to get into a weekly regimen when it comes to painting your nails? We get it—between tackling your skin care routine and studying for the latest exam, it's easy to put your nails on the back burner. That being said, chipped nails are not so cute. To get away with a few imperfections and keep your nails looking sophisticated, try a nude manicure. Similar to white, this back to school nail idea conveys a professional aura that'll match any outfit and, since the color resembles your natural nail hue, you'll be able to sneak a chip or two undetected.
Back to School Nail Idea #6: Negative space. Nail art designs where you can see part of your natural nail—aka negative space nails—are one of the hottest nail trends at the moment. Beyond being trendy, it's also an easy look to create. Use the brush that comes with your nail polish (no fancy tools necessary) to paint a few stripes at the tips of your nails, and consider topping things off with a scattering of polka dots, too. Get creative with it!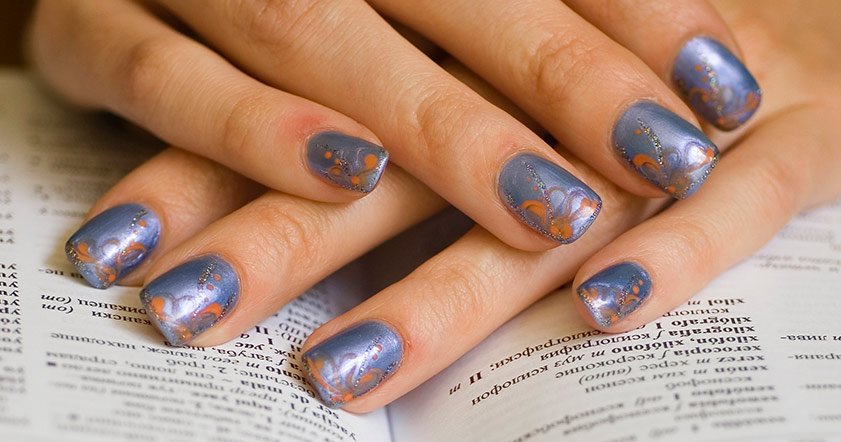 Back to School Nail Idea #7: Marbled. Marble finishes are in when it comes to home décor, phone accessories, and more, and now marbled swirls are trending for nails, too. To get the look without any nail art expertise, start by applying your base coat of choice. Let it dry, then protect your cuticles with tape. Next, use a small cup or bowl to create your marbling water. To do so, fill the cup with room temperature water, then drip a drop of your base color into the water. Next, add a drop of your "marble" color on top—you can use more than one color if you'd like! The drops should spread out on the surface of the water and then you can move a toothpick through the polish to create a marble-like design. Place your nail right on top of the marble design and let it to stick to your nail before pulling your finger out of the water. Repeat the process, allowing your nails to dry, then remove the tape and clean up any messy edges with a cotton swab and nail polish remover. Finish with a clear coat and you're all set.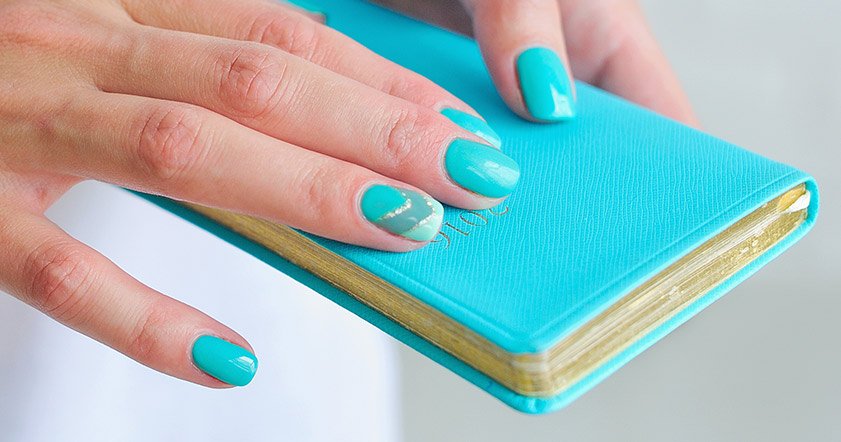 Back to School Nail Idea #8: Accent nail. Last but not least, we'd say you certainly can't go wrong with an accent nail. This means your ring finger (or really, any finger you like) will be painted with a detailed design while the rest of your nails are painted in the same solid color. Have fun with this! One idea is to create an arrow or chevron pattern, which can be done by placing tape overtop your nail (once the base coat is dry, of course) and painting over it with a different color. You can repeat this process to make as many arrows in as many different colors as you choose. Try matching your nail art to your planner for the ultimate BTS beauty look! (Wondering what to do about shaping your nails? Here's How to Choose the Right Nail Shape.)
Discover more tips & tricks
Keep your skin happy
See all articles
Improve your routine
Show your new look more love:
makeup