skin care essentials
What Is Exfoliating Cream Used For? Here's What You Need to Know
September 02, 2020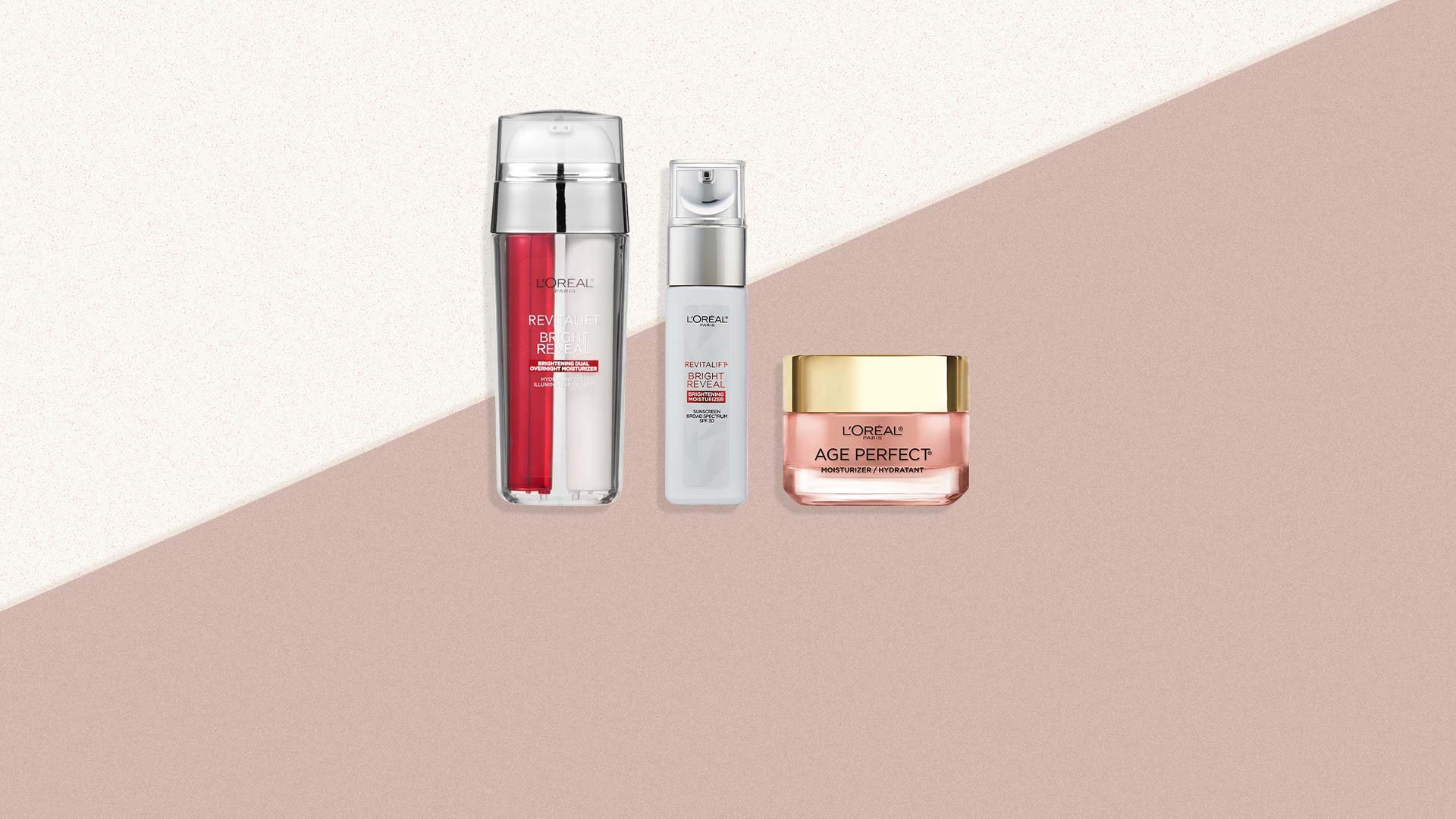 Most of us know about face scrubs and their ability to slough away dead skin cells, leaving you with a smooth, even complexion. As far as exfoliation goes, face scrubs are far from the only option—which would explain why exfoliating creams have been creating a buzz in the beauty world as of late. It all comes down to whether you prefer to use a mechanical or chemical exfoliant. If you're partial to the latter, we'd be willing to bet you're curious about exfoliating creams—from what they are to how to use them. Below, we share all our know-how on this skin care product, including answering "What is exfoliating cream used for?" and sharing our best exfoliating creams to add to your daily regimen.
What Is Exfoliating Cream Used For?
An exfoliating cream is exactly what it sounds like: a cream or moisturizer that contains a chemical exfoliant. It gets rid of dead skin cells without the need to physically rub a scrub or mitt over your skin. Since an exfoliating cream is essentially a revamped moisturizer, it's ideal for anyone who prefers a sink-less routine, since you won't need to rinse it from your complexion like you would a traditional face scrub.
Our Best Exfoliating Creams
As we mentioned, exfoliating creams are just like any other moisturizer, with the exception of being formulated with a chemical exfoliant. They tend to include common ingredients like salicylic acid, lipo hydroxy acid (LHA), and glycolic acid. Read on for our best L'Oréal Paris exfoliating creams.
L'Oréal Paris Age Perfect Rosy Tone Moisturizer for Mature, Dull Skin: If you have mature skin, consider using this exfoliating cream. Formulated with LHA and imperial peony extracts, the daily face cream works to gently exfoliate dull, sallow skin and revive skin's natural rosy tone. As skin matures, its ability to renew surface cells slows down. As a result, skin's natural pink tone is hidden and the complexion becomes dull, losing its natural rosy tone of youth. That's where this exfoliating cream comes in. The formula helps promote a younger-looking, smooth complexion. It's also available in a fragrance-free option.
L'Oréal Paris Revitalift Bright Reveal Brightening Day Moisturizer SPF 30: This exfoliating cream knocks out two skin care necessities in one: exfoliation and sun protection. It contains broad-spectrum SPF 30 with a combination of glycolic acid, vitamin C, and Pro-Retinol to reveal brighter skin, help correct uneven skin tone, and reduce the appearance of wrinkles—all while protecting your skin from the sun's harmful rays. This hydrating SPF moisturizer is clinically tested to reveal more radiant skin. It visibly brightens, hydrates, and leaves skin feeling softer and smoother.
L'Oréal Paris Revitalift Bright Reveal Brightening Dual Overnight Moisturizer: If you prefer to use an exfoliating cream as part of your nighttime skin care routine, we recommend this overnight moisturizer. Formulated with an exfoliating concentrate of glycolic acid and the infusion of vitamin C and Pro-Retinol, it targets the appearance of wrinkles and uneven tone to reveal brighter, more radiant skin.
How to Use an Exfoliating Cream
If you're ready to add an exfoliating cream to your routine, follow the steps below. It's as easy as 1, 2—that's it!
Step #1. Wash Your Face
As with any skin care routine, it's important to start by washing away impurities, dirt, and oils from your skin. Reach for a cleanser that's formulated for your skin type—or one that works for all skin types, like the L'Oréal Paris Micellar Cleansing Water Complete Cleanser Waterproof - All Skin Types.
Step #2. Apply Your Cream
Smooth on an exfoliating cream just as you would a moisturizer. If you're using one that's formulated without SPF, make sure to layer on sunscreen afterward (or the following morning if you're using a night exfoliating cream), since chemical exfoliants can increase your skin's sensitivity to the sun. Just make sure to reapply every two hours.
Next up: Now that you're an exfoliating cream pro, you can expand your knowledge about other exfoliating options. Here's How to Use an Exfoliating Face Mask.
Discover more tips & tricks
Keep your skin happy
See all articles
Shop Featured Skin Care products
Discover More