lip makeup
How To Use A Lip Scrub For The Ultimate Smooth Lips
Bye bye dry flakes.
February 03, 2020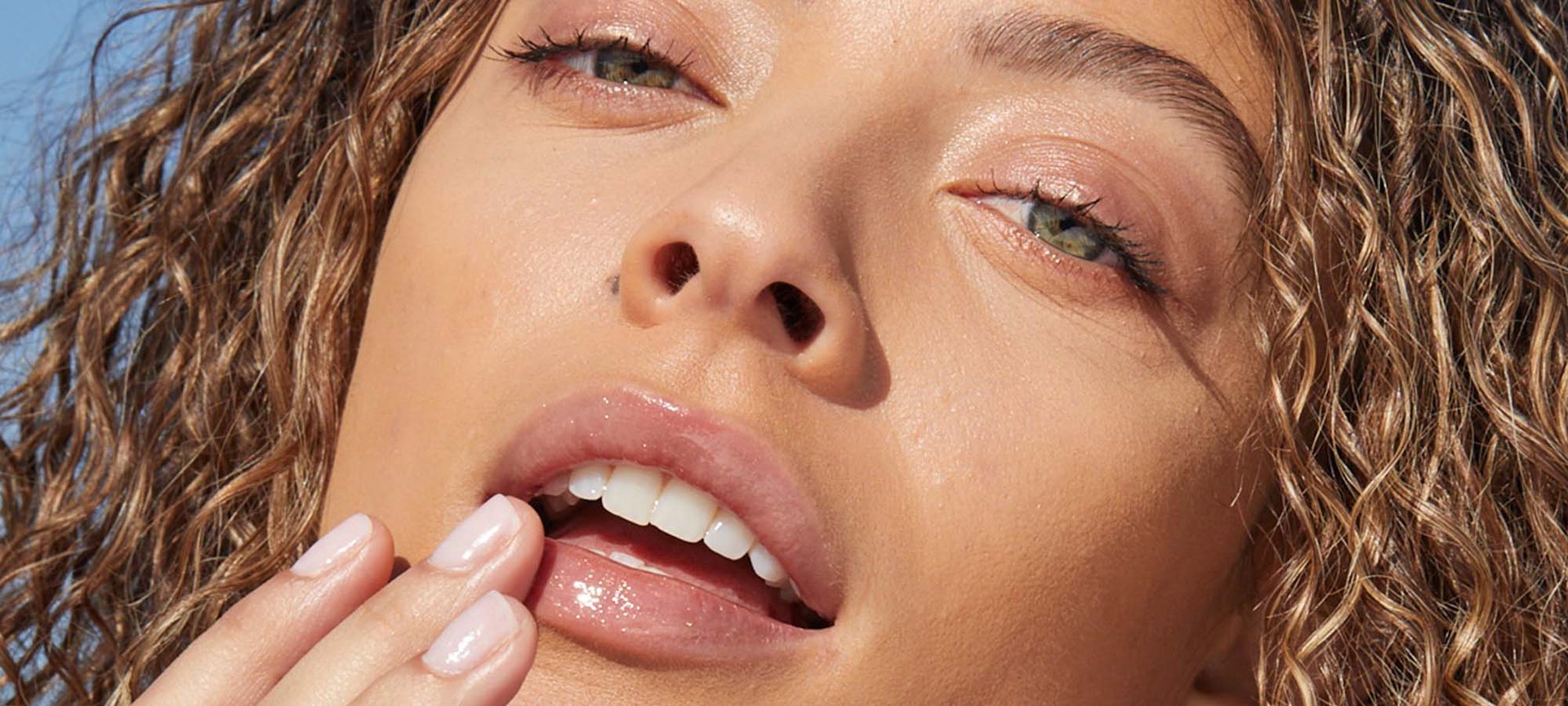 Chances are, you're probably already aware of how to exfoliate your skin for a smooth, even complexion. But what about when it comes to achieving smooth lips? Just like the skin on our face and body, our lips can get seriously dry and flakey 一 so exfoliation in this area is important, too. Simply put, a lip exfoliator can help remove dead skin cell buildup for a smoother lipstick application and more comfortable lips. In fact, some scrubs can actually double as lip exfoliators and face scrubs, which can pare down your routine quite a bit. So, if you're ready to sport a smooth pout, read on because we're sharing how to exfoliate lips as part of your pre-makeup skin care routine.

How Often Should You Use A Lip Scrub?
Just like exfoliation for your skin, it's absolutely possible to over exfoliate your lips. Start by exfoliating your lips once to twice a week. If you don't experience sensitivity or irritation and you feel like you need it more often, build up to every other day.

How To Exfoliate Your Lips With Lip Scrub
People often make the mistake of being too harsh when exfoliating in general, and this extends to the lips too. To learn how to get it right, see our guide below.

1. Start Scrubbing
Let's get right to it 一 apply a liberal amount of your lip scrub to clean lips with your fingers, and use gentle circular motions to exfoliate. It's a good idea to apply the scrub to damp or wet lips to avoid painful friction. Reach for a gentle scrub like the L'Oréal Paris Pure-Sugar Resurface & Energize Kona Coffee Scrub, which is formulated with coconut oil, three pure sugars, and finely ground coffee (but no microbeads). It's a great scrub to buff away dead skin cells on your face, and it's gentle enough to use on your lips.
Once you're done, wet a soft cloth with lukewarm water and wipe the lip scrub away. If you still feel flakiness on your lips, you can repeat this step one more time 一 just be sure not to overdo it and irritate your lips.

2. Apply Lip Balm
After exfoliating your lips, it's important to apply a moisturizing product before applying matte lipstick or another drying formula. Apply a light layer of your favorite lip balm, and if you're planning on applying a lip color afterwards, let the lip balm sit for a few minutes and then pat off the excess so the lipstick doesn't slide around.

3. Swipe On Your Lipstick
Now that you've prepped your lips and they're smooth and hydrated, it's time to bring on the color. Like we mentioned, if you're opting for a matte formula, make sure you don't have too much excess lip balm on your lips as this will make for a messy lipstick application. With just a thin layer of lip balm on your pout, apply your lip color with a brush for the ultimate precision, or straight from the bullet if you've got a steady hand.
Editor's Tip: The exception to only applying minimal lip balm under lipstick is if you're going to be wearing a matte liquid lipstick. The liquid lipstick will go on as a liquid and dry down completely matte 一 locking in the hydration from the balm while not compromising the matte finish.

4. Remove Your Lipstick At The End Of The Day
All good things come to an end — including your gorgeous lip look. At the end of the day, it's important to remove your lipstick so lip balms can better penetrate your lips. Reach for the L'Oréal Paris Micellar Cleansing Water Complete Cleanser Waterproof – All Skin Types, which removes makeup (even waterproof formulas), cleans dirt and impurities, and can be used on the face, eyes, and lips.

5. Apply Lip Balm Once More
Never go to bed with dry lips. Before turning in for the evening, be sure to apply a generous layer of lip balm to seal in moisture and prevent dryness and flaking as much as possible 一 this will reduce how frequently you need to use a lip scrub.
Next: 7 Ways To Tone Down Red Lipstick For A Subtle Look

Written by: Alyssa Kaplan, Photo Credit: Chaunte Vaughn
{ "@context": "https://schema.org/", "@type": "WebPage", "speakable": { "@type": "SpeakableSpecification", "cssSelector": ["speakable-content"] }, "url": "https://www.lorealparisusa.com/beauty-magazine/makeup/lip-makeup/how-to-use-a-lip-scrub" }
Discover more tips & tricks
Keep your skin happy
See all articles
Shop Featured Skin Care products
Discover More
{ "@context": "http://schema.org", "@type": "BreadcrumbList", "itemListElement": [ { "@type":"ListItem", "position": 1, "item": { "@id": "/", "name": "Home" } } , { "@type":"ListItem", "position": 2, "item": { "@id": "https://www.lorealparisusa.com/beauty-magazine", "name": "Beauty Magazine" } } , { "@type":"ListItem", "position": 3, "item": { "@id": "https://www.lorealparisusa.com/beauty-magazine/makeup", "name": "Makeup Tips For Every Look" } } , { "@type":"ListItem", "position": 4, "item": { "@id": "https://www.lorealparisusa.com/beauty-magazine/makeup/lip-makeup", "name": "Lip Makeup" } } , { "@type":"ListItem", "position": 5, "item": { "@id": "https://www.lorealparisusa.com/beauty-magazine/makeup/lip-makeup/how-to-use-a-lip-scrub", "name": "how-to-use-a-lip-scrub" } } ] }