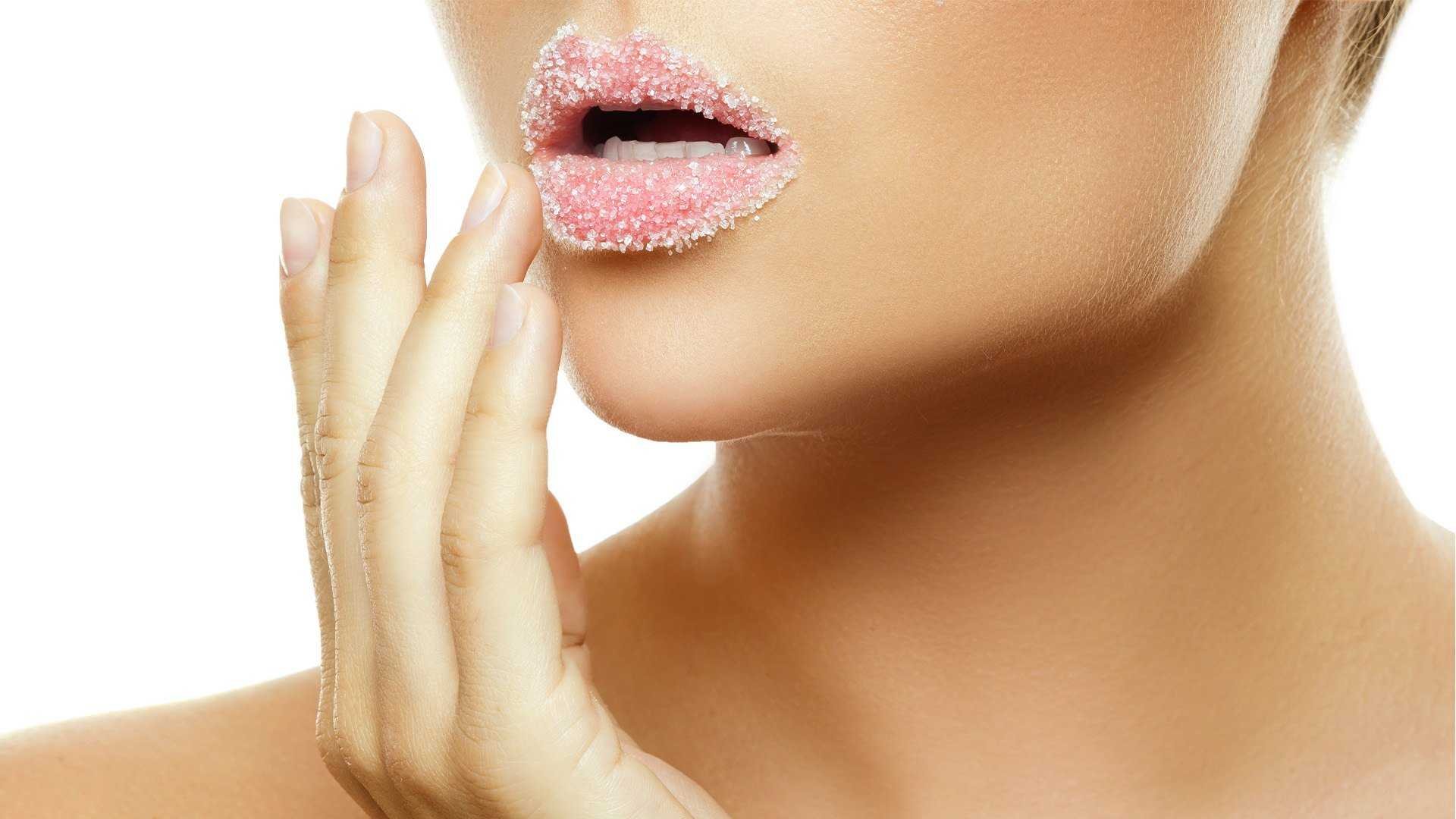 lip makeup
How to Use a Lip Scrub to Exfoliate Your Pout
Chances are, you're probably already pretty familiar with face scrubs and body scrubs. After all, exfoliation can leave you with skin that looks bright and feels smooth. But have you ever thought about using a lip scrub? If not, now is an excellent time to start! Simply put, a lip exfoliator can help remove dead skin cell buildup for a smoother lipstick application. In fact, some sugar scrubs can actually double as lip exfoliators and face scrubs, which can pare down your routine quite a bit. So, if you're ready to flaunt a smooth pout, this is your answer. Keep reading to learn how to exfoliate lips as part of your pre-makeup skin care routine, plus find out about our four best lip scrubs.
1. START SCRUBBING
Let's get right to it! Apply a liberal amount of your lip scrub of choice to clean lips and use gentle circular motions to exfoliate. Reach for a gentle sugar scrub that is also hydrating, such as the L'Oréal Paris Pure-Sugar Nourish & Soften Cocoa Scrub, which contains coconut oil and cocoa butter, or the L'Oréal Paris Pure-Sugar Smooth & Glow Grapeseed Scrub, which is formulated with grapeseed oil.
Another option? A coffee scrub! Just as the caffeine in coffee can help make you feel more energized, a coffee scrub can exfoliate and energize tired lips. We recommend L'Oréal Paris Pure-Sugar Resurface & Energize Kona Coffee Scrub, which is formulated with coconut oil, three pure sugars, and yes, finely ground coffee. Last but not least, you can also use a kiwi scrub, like the L'Oréal Paris Pure-Sugar Purify & Unclog Kiwi Scrub, to exfoliate your pout and smooth and refine your lips. Once you're done, wet a soft washcloth with lukewarm water and wipe the lip scrub away.
2. SMOOTH ON MOISTURE
When it comes to using a lip exfoliator, what you do after can truly make or break your beauty look. Once you're done sloughing off dead skin cells, smooth on a hydrating lip balm or lip conditioner to keep your lips feeling nourished and smooth.
3. APPLY LIPSTICK
Now that you've prepped your lips for pigment, it's time to bring on the color! After using a lip scrub, you'll likely realize that lipstick applies more smoothly. Below, we share our picks for the best kinds of lipsticks to apply after a lip scrub.
Matte lipsticks: The flat look of these lipsticks is super-trendy, but they can sometimes emphasize any patches of dryness due to their non-shiny finish. That's why using a lip scrub beforehand is key. For a subtle matte look, enhance the natural color of your lips with a nude lipstick shade. The end result: your lips, but better.
Product pick: L'Oréal Paris Rouge Signature Matte Lip Stain in I Choose
Bright colors: There's nothing subtle about vibrant shades, but when applied overtop of flaking lips, they'll leave nothing to the imagination. Take advantage of your newly smooth lips and indulge in vibrant colors.
Product pick: L'Oréal Paris Colour Riche Shine Lipstick in Polished Tango
Dark colors: When it comes to dark lips, we can basically say ditto to all of the above.
Product pick: L'Oréal Paris Infallible Pro Matte Les Chocolats Scented Liquid Lipstick in 70% Yum
Liquid lipsticks: Long-lasting liquid lipsticks can also draw attention to any dry or flaky areas, as these formulas typically have an extremely matte finish. Definitely a reason to use a lip scrub beforehand!
Product pick: L'Oréal Paris Infallible Pro-Matte Les Macarons Scented Liquid Lipstick
4. PERFECT YOUR POUT
Whether you're a makeup novice or master, there's always room for improvement in terms of your lip makeup application. Thankfully, fixing goofs is relatively simple, so you don't have to start all over again if you mess something up. If you've colored outside the lines and need to clean up the shape of your lips, use a small brush and a creamy concealer to hide any mistakes. You're almost done! Just place your pointer finger between your lips once and pull out. This quick trick may seem pointless, but it can actually save you from the embarrassment of lip color transferring to your teeth.
5. REMOVE YOUR LIPSTICK AT THE END OF THE DAY
All good things come to an end—including your gorgeous lipstick look! At the end of the day, you'll have to take off your makeup before hitting the hay. Reach for the L'Oréal Paris Micellar Cleansing Water Complete Cleanser Waterproof – All Skin Types, which intensely purifies, removes makeup (even waterproof!), cleans dirt and impurities, and can be used on the face, eyes, and lips. Simply saturate a cotton pad with the cleansing liquid and wipe the pad across your face.
6. REPEAT!
Wondering how often you should exfoliate your lips? Well, our multi-tasking face and lip scrubs are meant to be used three times a week! Try making exfoliating your lips a regular part of your weekly beauty routine, and the next time you're ready to apply color to your pout, reach for a lip scrub first to get your lips in tip-top shape.
Next: Now that you're a lip scrub pro, it's time to turn your attention to the rest of your body. Head on over to our article, How to Exfoliate from Head to Toe.
Discover more tips & tricks
Keep your skin happy
See all articles