skin care essentials
Cream Skin Is Slated to Be 2020's Hottest K-Beauty Trend
January 10, 2020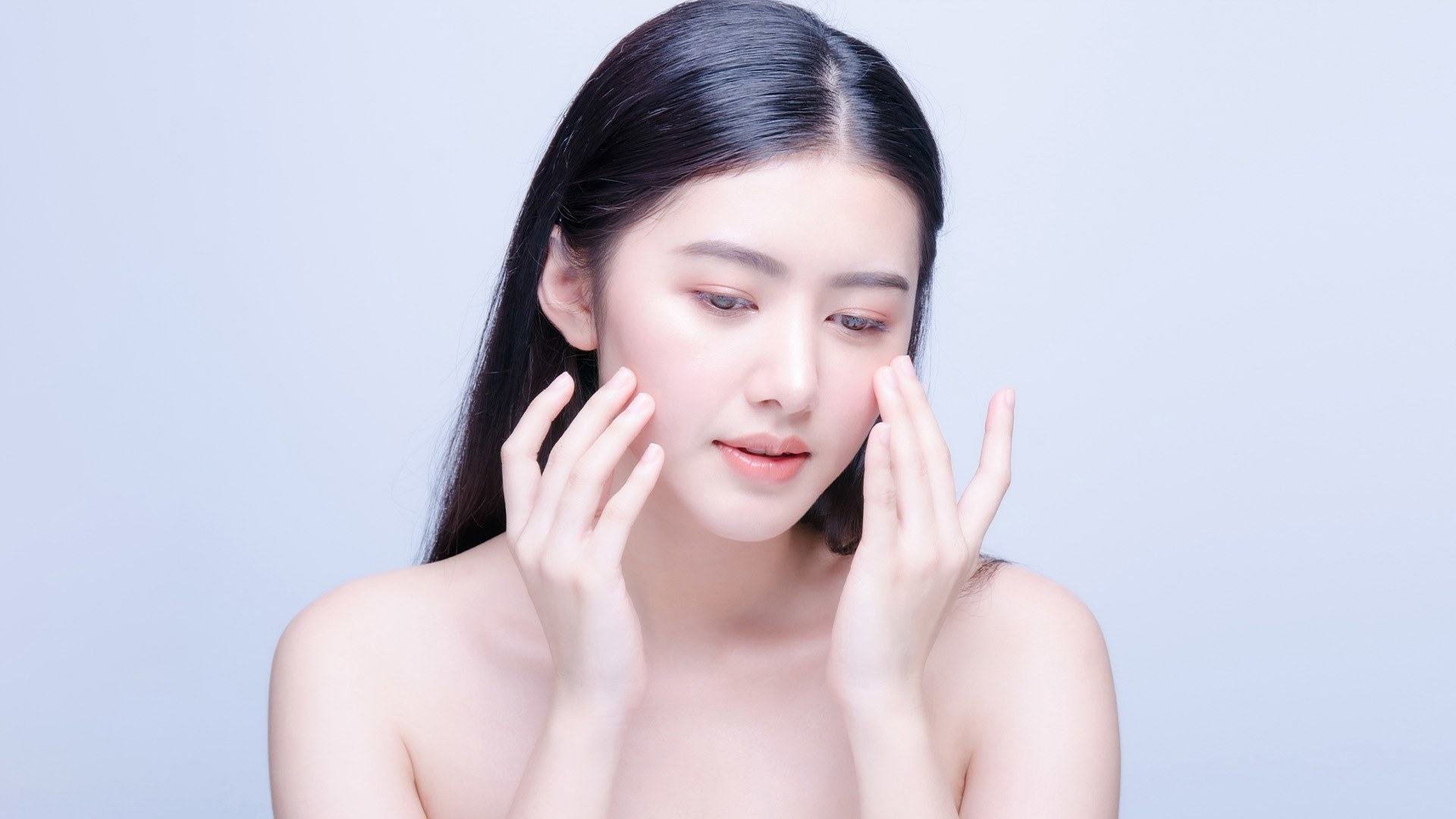 Like us, you've likely fallen in love with popular K-beauty trends like glass skin. Of course, not all of us have the time to implement a lengthy, 10-step Korean skin care routine. In light of more and more people opting for a simple, easy skin care regimen, the latest K-beauty trend doesn't require a laundry list of steps at all! Below, we're sharing what exactly cream skin is, how to get it, and why it's bound to be the hottest K-beauty trend of 2020.
WHAT IS CREAM SKIN?
Is it a routine? Is it a look? Is it a product? While cream skin certainly conjures the image of a radiant, healthy-looking complexion, it actually refers more to the type of skin care products used than the look it creates. The single product in question? Cream toner. What is cream toner? Well, it's a hybrid K-beauty product that combines a lightweight lotion with toner to leave your skin glowing. Not the thick, creamy formula you were envisioning, right? It's no wonder this trend is about to take over 2020, as it's easy to commit to with only one product required. That being said, cream toner can certainly be added to a full skin care regimen.
HOW TO USE A CREAM TONER IN YOUR SKIN CARE ROUTINE
Ready to put a cream toner to use? Follow the steps below, and you'll be well on your way to achieving beautiful, cream skin.
STEP #1: CLEANSE YOUR COMPLEXION
First up, you'll want to rid your skin of excess oils, debris, and makeup. Start by using a no-rinse cleanser, like micellar water, to do just that. Powered by micelle molecules that cluster together, it'll surround and lift away impurities and makeup with no rinsing or harsh rubbing required. Saturate a cotton pad with one that's formulated for your skin type, then gently swipe it over your complexion.
If you have oily skin…use the L'Oréal Paris Micellar Cleansing Water Complete Cleanser - Normal To Oily Skin. The formula is gentle while removing makeup, dirt, and excess oil in one step, leaving skin looking purified and mattified.
If you have dry or combination skin…use the L'Oréal Paris Micellar Cleansing Water Complete Cleanser Waterproof - All Skin Types. The formula removes makeup—even waterproof mascara—and completely cleans skin in one step, leaving it feeling hydrated and purified.
STEP #2: THEN CLEANSE AGAIN
Round two, coming right up. To ensure your complexion is crystal clear, follow up with a rinse-off cleanser. Just as with your micellar water, you'll want to use one formulated for your skin type.
If you have oily skin…use the L'Oréal Paris Pure-Clay Exfoliate & Refine Cleanser. Formulated with three pure clays and red algae, the clay-to-mousse formula goes beyond daily cleansing to exfoliate, unclog, and minimize pores. Your skin will be left feeling smoother and looking healthier.
If you have dry skin…use the L'Oréal Paris Age Perfect Nourishing Cream Cleanser. This cream cleanser is formulated with replenishing oils to gently yet effectively remove all traces of makeup, leaving skin clean and soft without over-drying.
If you have combination skin…use the L'Oréal Paris Ideal Clean All Skin Types Foaming Gel Cleanser. This foaming cleanser gently removes makeup and buffs away impurities, leaving skin refreshed and radiant. The gel makes removing makeup quick and easy, deeply purifying while helping to minimize pores.
STEP #3: REACH FOR YOUR CREAM TONER
It's time to put your cream toner to use! Smooth the lightweight formula over your face, applying generously to achieve the luminous, radiant finish associated with cream skin.
STEP #4: FOLLOW UP WITH AN EYE CREAM
Last but not least, say goodbye the dark circles and under-eye bags with the help of an eye cream, like the L'Oréal Paris Age Perfect Rosy Tone Anti-Aging Eye Brightener Paraben Free. Formulated with imperial peony extract, the whipped texture blurs to reduce the look of dark circles and visibly brighten skin around the eyes.
Next up: Love the look but would rather achieve it with makeup? You'll want to read our article, Buttery Skin is the Next Big Makeup Trend.
Discover more tips & tricks
Keep your skin happy
See all articles
Shop Featured Skin Care products
Discover More