face makeup
The Best Makeup For Sensitive Skin
January 31, 2020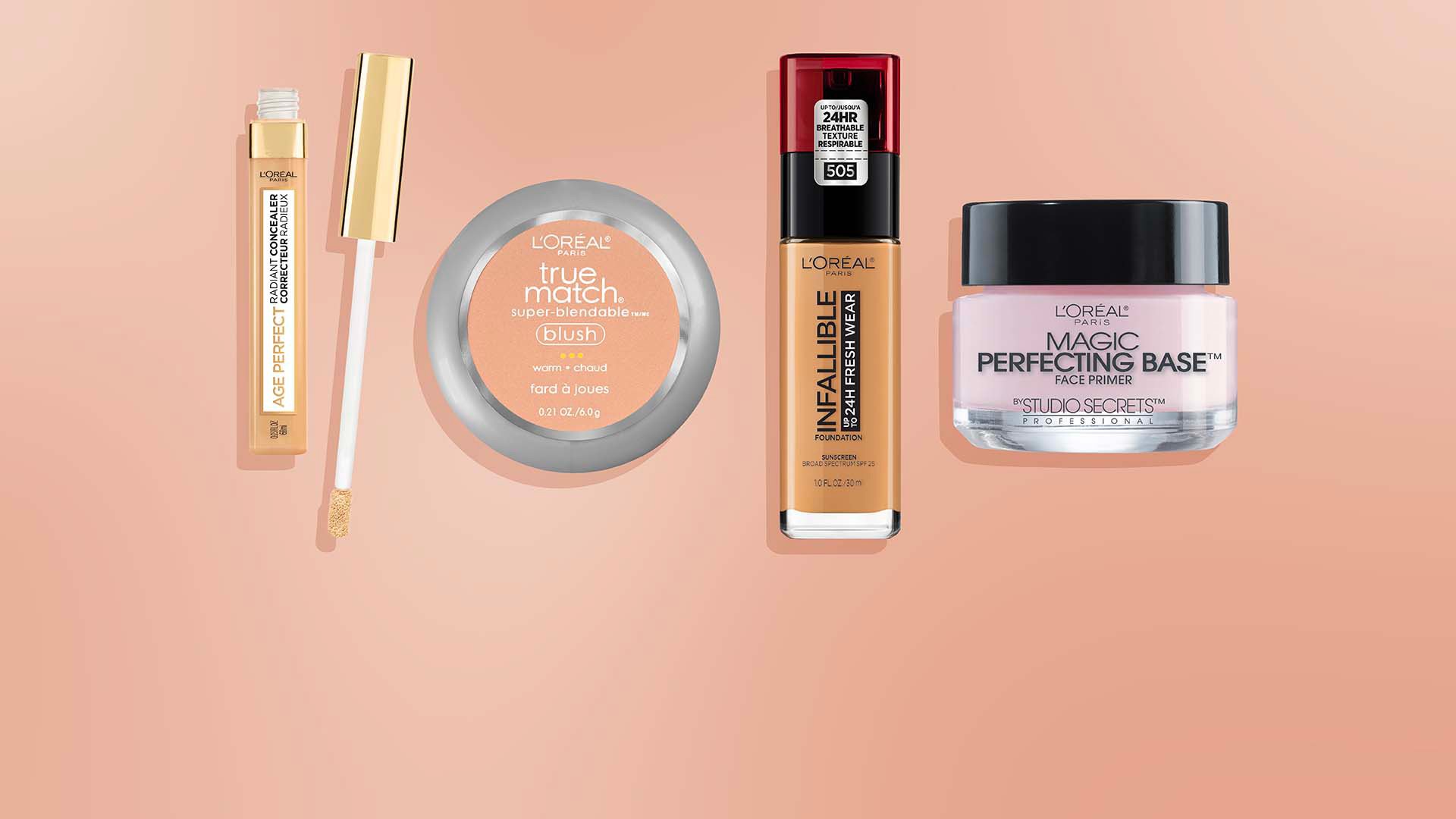 Nailing down the perfect makeup routine can be a challenge in its own right, but finding the best makeup for sensitive skin is a whole other ballgame. While you can't get rid of your sensitive skin, you can show it some extra TLC and hide the redness and other irritation associated with it. Below, we're sharing our product picks for the makeup that we think you and your sensitive skin will love.
CONFIRM YOUR SKIN TYPE
Before we dive into our product recommendations, let's figure out if you actually have sensitive skin. Try and identify your skin type by paying extra attention to your complexion and how it changes from day to day. Watch to see how your skin responds to using new skin care products (being sure to introduce only one at a time!), exfoliation, and the weather. If your skin responds with redness, blotchiness, rashes, or breakouts, then you could have sensitive skin. If you resonate with this, check out the products below.
Not only can makeup primer help your makeup last longer, but it can also create a more even-looking skin tone. Given your skin type, you likely struggle with texture and unevenness, so a product to smooth over your skin will be beneficial in making the rest of your makeup apply more seamlessly. This primer is a great option because it's soft and lightweight and does a great job at filling in the pores and fine lines.
Reaching for the wrong foundation when you have sensitive skin can easily end with irritation. Steer clear of heavy options containing fragrances and dyes, which, according to the American Academy of Dermatology, can irritate sensitive skin. Instead, opt for a foundation that's lightweight and non-comedogenic, such as the L'Oréal Paris Infallible Up to 24HR Fresh Wear Foundation, Lightweight. The formula is light on your skin but still provides medium, buildable coverage, making it an easy pick for our best foundation for sensitive skin.
Covering redness is often a main makeup focus for people with sensitive skin, but sometimes the idea of wearing foundation is just unappealing. Maybe you're looking to quickly run out the door, or you're just going for a more natural makeup look—spot concealing is a great way to cover redness and even out your skin tone, fast. This hydrating serum concealer is an amazing option not only for covering imperfections, but it's also great for dry skin because of its emollient texture.
Applying blush is the best way to bring some life to your cheeks, but when you have sensitive skin, you have to be careful when choosing the color of your cheek products. Blushes with red or pink tones put you at risk of emphasizing any remaining redness and ruining your color-correcting efforts. If you have sensitive skin, opt for blushes that have more peachy, neutral tones, like this one. These hues are flattering on a variety of skin tones and bring some warmth back to the face without emphasizing redness.
When we think of our skin, many of us neglect to think about our lips. Truth is, our lips are one of the most sensitive areas on our faces and are prone to dryness and irritation. When looking for makeup that won't irritate your sensitive skin, remember to seek out hydrating products. We love these Colour Riche lipsticks because they deliver rich color while remaining creamy and hydrating on the lips throughout the day.
Just as important it is to choose makeup products that won't irritate your sensitive skin, picking a makeup remover suited to your skin is just as important. This all-in-one cleanser is so gentle and effective that we love it for removing makeup and for a complete cleanse when our skin needs a fast refresh that doesn't overly strip it. The bonus: it's an easy no-rinse option that you can keep on your nightstand for extra cleansing protection before bed.
Photo Credit: Sarah Duvivier
Discover more tips & tricks
Keep your skin happy
See all articles
Shop Featured Skin Care products
Discover More