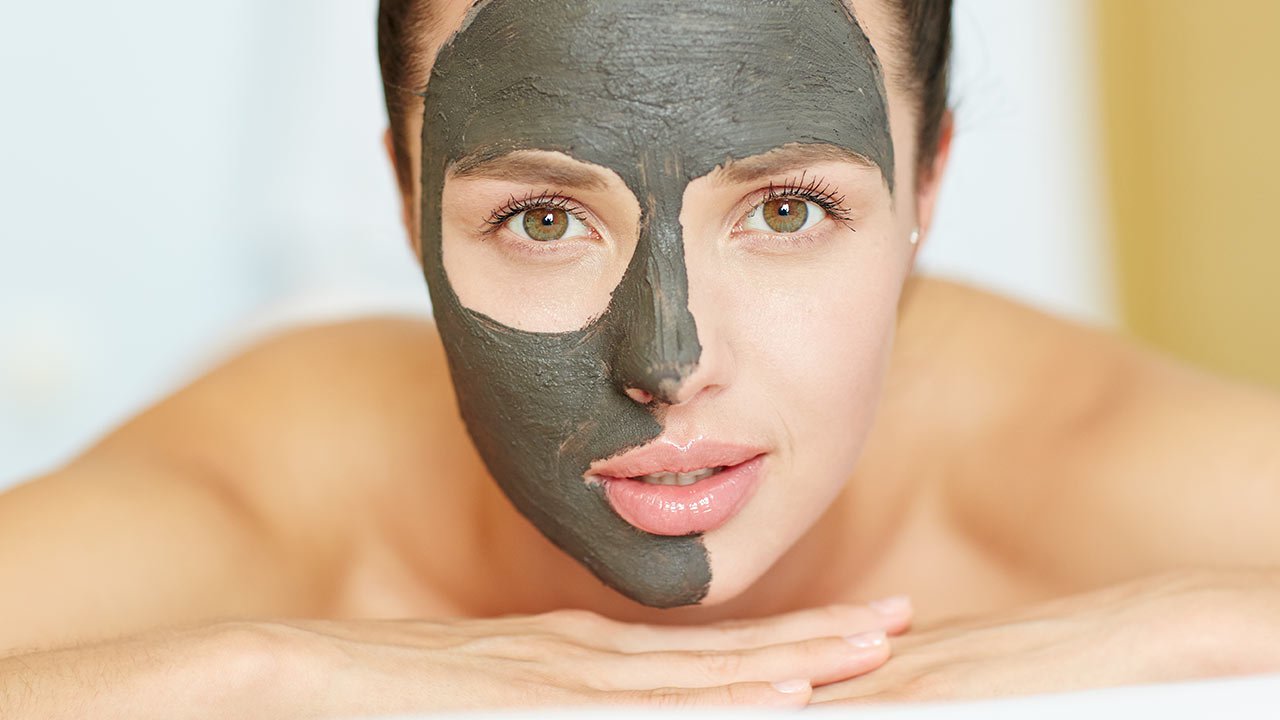 When you have sensitive skin, it can seem like you're forced to sit out on using a lot of the best skin care products. The ones that appear to work well on your friends' complexions may not be best for your skin type. That leaves you trying to find skin care products that will suit your sensitive skin. Face masks are one skin care category that can be challenging for those with sensitive skin, as not all face masks are suited to those with this skin type.  Thankfully, that doesn't mean you have to take a raincheck from masking sessions at sleepovers or skip that part of your self-care skin care routine. You just need to pick the right face mask for your skin type. Since we know it can be a struggle, we've already rounded up our best face masks for sensitive skin.
Our Best Face Masks for Sensitive Skin
Ready to get your face mask on? Here are our picks for sensitive skin.
L'Oréal Paris Pure-Clay Clear & Comfort Face Mask: Washing your face may be important, but sensitive skin types know it isn't always easy. Over time, harsh cleansing can be drying and sensitizing, leaving skin feeling uncomfortable. As a result, skin needs cleansing that is effective yet gentle. That's where this face mask comes in. Formulated with seaweed, the face mask addresses your complexion concerns for balanced, comforted, and perfected skin. You can expect the buildup of impurities, dirt and oils to be drawn out, the appearance of imperfections to be visibly reduced, the look of congested pores to be cleared, and stressed areas to be gently cleansed. In the end, skin should feel refreshed—exactly what sensitive skin types are seeking.
How to use it: Apply an even layer to clean, dry skin, avoiding eye and lip area. Leave on for 10-15 minutes then remove with water. For best results, use two times a week.
L'Oréal Paris Pure-Clay Detox & Brighten Face Mask: Charcoal isn't just something found in or your grill or (hopefully not) your stocking, it's also one of the trendiest skin care ingredients of the moment. And, you'll be pleased to hear, this is one skin care trend even sensitive skin types can participate in. Of course, not every charcoal-infused skin care product will be suited your skin type—or anyone's, for that matter—but this one is. Suitable to all skin types and formulated with not only charcoal but three different clays, the face mask reduces dull skin and increases luminosity, evens skin tone, and allows skin to breathe.
How to use it: Apply an even layer to clean, dry skin, avoiding eye and lip area. Leave on for 10-15 minutes then remove with water. For best results, use three times a week.
L'Oréal Paris RevitaLift Triple Power™ Intensive Overnight Face Mask: Wouldn't it be nice to work on your skin while you catch some shuteye? It may sound like some sort of fantasy, but the right face mask can make your skin care dream a reality. Try taking your beauty sleep to the next level with this face mask, which is meant for all skin types. It forms a protective layer to cradle skin while you snooze. Formulated with hyaluronic acid and centella asiatica, you'll find skin immediately feels hydrated and supple, while fine lines and wrinkles are visibly reduced over time.
How to use it: Every evening, apply prior to sleep on cleansed skin. Use alone, or as the last step after your eye or serum treatments. Smooth over the face, neck and jawline until absorbed. Leave on overnight to see results.
Face masks aren't enough to complete a skin care routine. Meaning, once you're finished selecting your mask match(es), you'll need to find out the rest of Our Best Skin Care Products for Sensitive Skin. 
{ "@context": "https://schema.org/", "@type": "WebPage", "speakable": { "@type": "SpeakableSpecification", "cssSelector": ["speakable-content"] }, "url": "https://www.lorealparisusa.com/beauty-magazine/skin-care/skin-care-concerns/best-face-masks-for-sensitive-skin" }
Discover more tips & tricks
See all articles
Shop Featured Skin Care products
Discover More
{ "@context": "http://schema.org", "@type": "BreadcrumbList", "itemListElement": [ { "@type":"ListItem", "position": 1, "item": { "@id": "/", "name": "Home" } } , { "@type":"ListItem", "position": 2, "item": { "@id": "https://www.lorealparisusa.com/beauty-magazine", "name": "Beauty Magazine" } } , { "@type":"ListItem", "position": 3, "item": { "@id": "https://www.lorealparisusa.com/beauty-magazine/skin-care", "name": "Skin Care For Every Age" } } , { "@type":"ListItem", "position": 4, "item": { "@id": "https://www.lorealparisusa.com/beauty-magazine/skin-care/skin-care-concerns", "name": "Skin Care Concerns" } } , { "@type":"ListItem", "position": 5, "item": { "@id": "https://www.lorealparisusa.com/beauty-magazine/skin-care/skin-care-concerns/best-face-masks-for-sensitive-skin", "name": "best-face-masks-for-sensitive-skin" } } ] }