skin care concerns
What Are Sebaceous Filaments?
April 27, 2020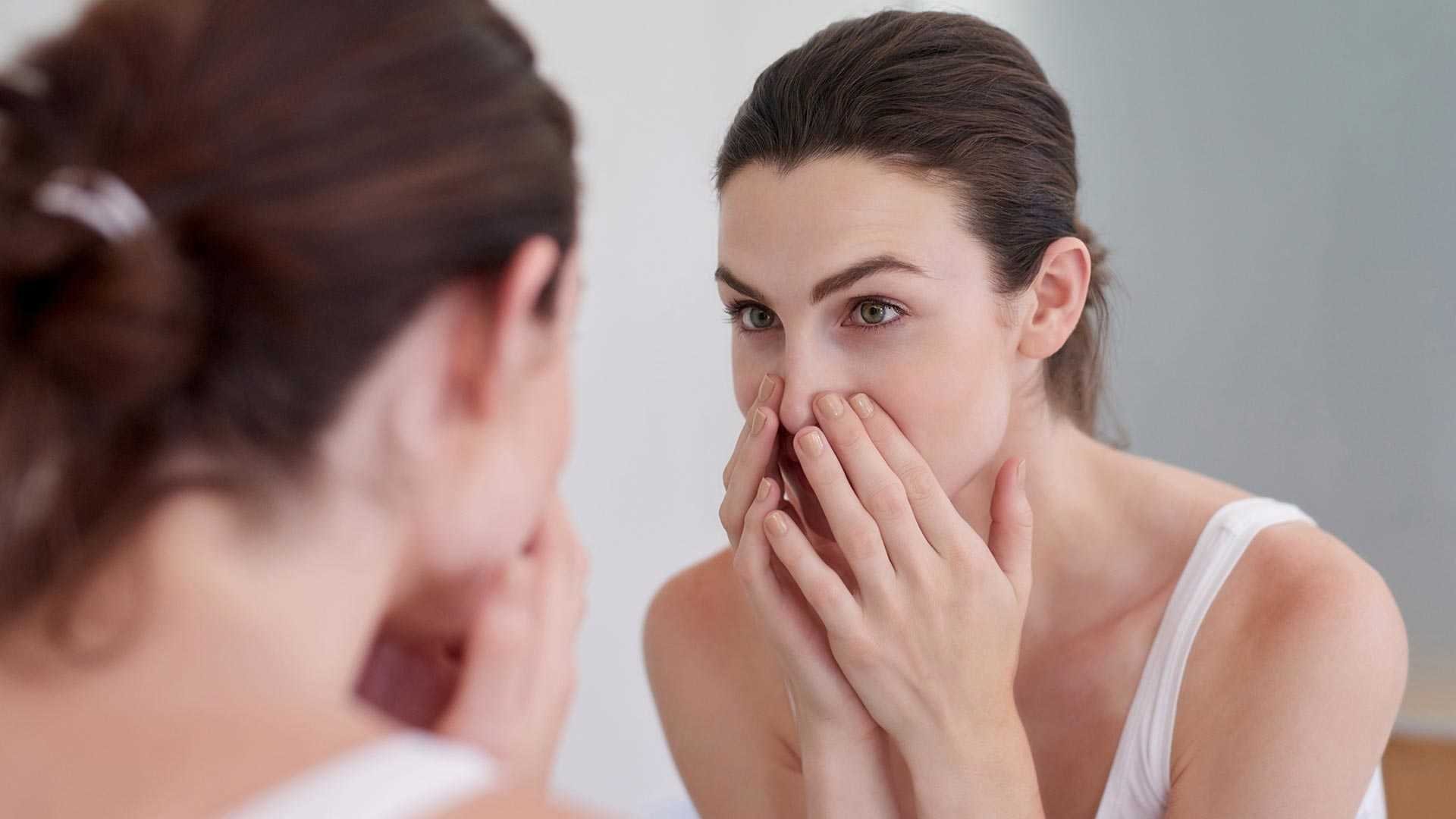 Have you noticed small dark spots on your nose? If so, you're probably thinking that pesky blackheads have reared their ugly head yet again. But, if you find your go-to skin care routine designed for acne isn't cutting it, there may be something else going on. You might have sebaceous filaments, which are a bit different from blackheads. If you're ready to get the lowdown on sebaceous filaments, you've come to the right place. Follow along as we share what sebaceous filaments are and answer some of the biggest questions surrounding them.
WHAT ARE SEBACEOUS FILAMENTS?
According to the National Center for Biotechnology Information (NCBI), sebaceous filaments are small cylindrical tubes with a whitish-yellowish color that live in your pores. They are composed of 10 to 30 cell layers that enclose a mixture of bacteria, sebaceous lipid, and dead skin cells. They're commonly found on the outer sides of the nose and on individuals with larger pores. While they look a bit like blackheads, they aren't the same thing. Speaking of…
HOW CAN YOU TELL SEBACEOUS FILAMENTS APART FROM BLACKHEADS?
It's common for people to mistakenly confuse sebaceous filaments and blackheads since both sport a small dot-like appearance. But there are some key differences. Unlike blackheads, sebaceous filaments are yellow in color, as opposed to blackish. According to the NCBI, they're a normal part of skin that, even when extracted, come back after 30 days.
On the flip side, blackheads occur when oil, dead skin cells, and bacteria build up on the surface of skin and clog pores, per the American Academy of Dermatology (AAD). If the pores remain open after they've been clogged, this causes black-colored bumps to become more prominent. Unlike sebaceous filaments, blackheads can be removed via extraction and won't necessarily reappear again, especially if you manage them with a consistent skin care routine.
To help identify whether you have sebaceous filaments or blackheads, you can look at their texture. Blackheads will be raised; whereas sebaceous filaments aren't small bumps, they look more like darkened pores. That said, always consult a board-certified dermatologist to help determine what is going on with your skin.
CAN YOU GET RID OF SEBACEOUS FILAMENTS?
Now that we've provided you with some information about sebaceous filaments, you're probably wondering if you can get rid of them. We touched on this already, but to answer your question, you can't permanently get rid of sebaceous filaments. While they can be extracted by a professional, they do come back.
SHOULD YOU SQUEEZE SEBACEOUS FILAMENTS?
You may be tempted to squeeze sebaceous filaments when they appear, but it's a good idea to skip the squeezing session. See, every time you squeeze pimples, blackheads, breakouts, and your skin in general, you run the risk of spreading bacteria on your face, per the AAD.
WHAT CAN YOU DO IF YOU HAVE SEBACEOUS FILAMENTS?
If sebaceous filaments are a concern for you, consult with your dermatologist about ways you may be able to minimize their appearance. You can also hide sebaceous filaments with help from makeup, making sure to use non-comedogenic products.
Next: 9 Reasons You Might Have Oily Skin
Discover more tips & tricks
Keep your skin happy
See all articles
Improve your routine
Show your new look more love:
makeup