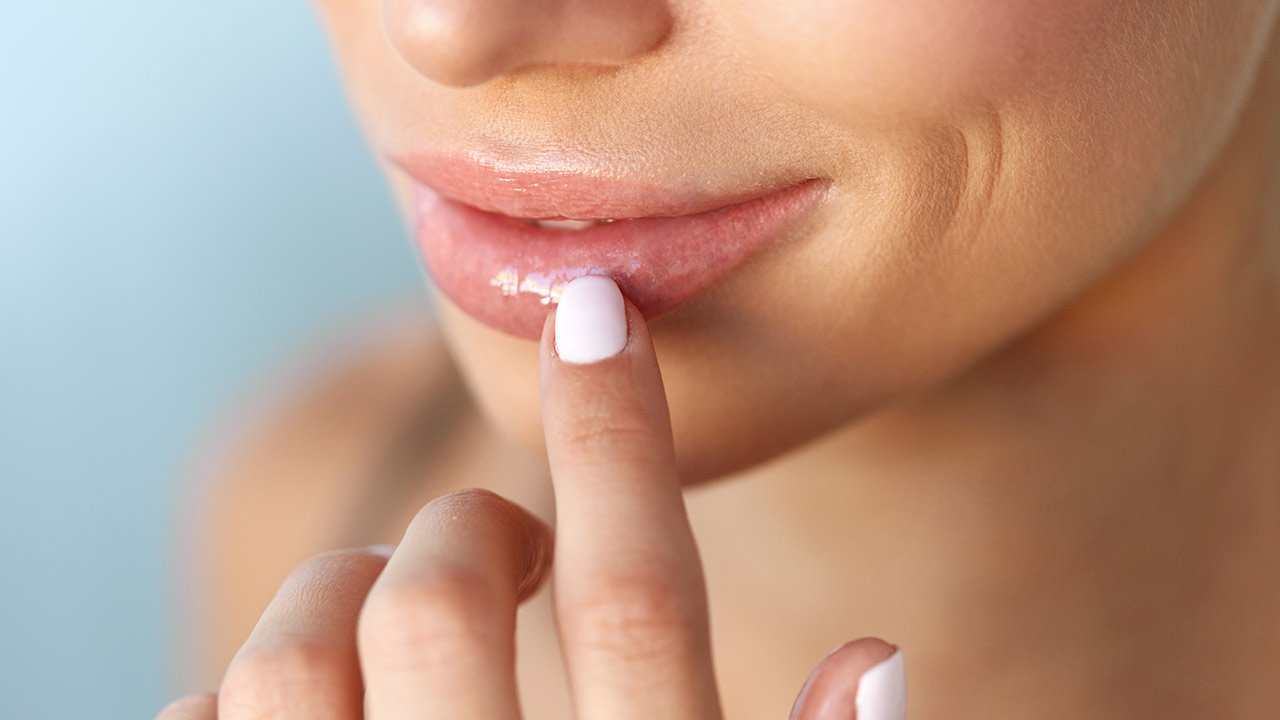 skin care concerns
How to Get Soft Lips
There's no denying that a full, pillowy pout is one of the most sought-after beauty traits. But don't assume this beauty look is all about getting bigger lips. While you may already be familiar with makeup tricks for full lips, knowing how to make your lips soft is equally as important for achieving that popular pillowy look. While achieving the appearance of a fuller pout is all about the makeup you use, soft lips rely on nailing your skin care routine. Ready to get on the road to softer lips? Read on to learn how to get soft lips via five easy beauty tips!
TIP #1: USE A LIP SCRUB
In case you weren't already aware, using a lip scrub for smooth, soft lips is a serious must. Just like your skin needs to be exfoliated, your lips do, too! This will slough away the buildup of dead skin cells and leftover makeup that are likely leaving your pout looking (and feeling) less than supple. Take your pick from the following L'Oréal Paris Pure-Sugar scrubs, which can all be used on your face and lips—serving total double duty.
L'Oréal Paris Pure-Sugar Resurface & Energize Kona Coffee Scrub: Made with a blend of three pure sugars and real Kona coffee grounds sourced from the Kona Coast of Hawaii, this sugar scrub removes dirt, oil, and impurities to reveal a pout that's smooth and invigorated.
L'Oréal Paris Pure-Sugar Nourish & Soften Cocoa Scrub: Formulated with three pure sugars, finely crushed cocoa, luxurious coconut oil, and rich cocoa butter, this buttery-soft sugar scrub is truly kind to your skin. It'll melt onto your pout for gentle, yet effective exfoliation, polishing dirt, oils, and impurities away to reveal lips that feel softer, smoother, and nourished.
L'Oréal Paris Pure-Sugar Smooth & Glow Grapeseed Scrub: Formulated with a blend of blonde, brown, and white pure sugars paired with finely ground acai, nutrient-rich monoi, and grapeseed oil, this ultra-soft sugar scrub will show your lips the TLC they need. Your pout will be left with a baby-soft, glowing finish.
L'Oréal Paris Pure-Sugar Purify & Unclog Kiwi Scrub: Made with three sugars and real kiwi seeds, this light, gel-like sugar scrub will remove dirt, oil, and impurities to reveal soft, smooth, and comforted lips.
To use any of the above, pick up a small amount of the scrub with dry fingers and smooth it onto clean, dry lips. Massage over your pout with wet fingers, then rinse with warm water.
TIP #2: KEEP LIP BALM ON HAND
You wouldn't skip out on applying moisturizer after cleansing and exfoliating your face, would you? Of course not! In the same way that it's important to restore hydration in your complexion, keeping your lips moisturized is a must for a soft pout. So, keep a hydrating lip balm on hand at all times for a quick swipe of moisture—keep one in your purse, on your vanity, and even on your desk at work!
TIP #3: TRY A LIP MASK
We're sure by now you know all there is to know about face masks (and if you don't, take a few minutes to read our article, Face Mask 101: Everything You've Ever Wanted to Know About Masking), but did you know lip masks are a thing? There are an array of options to choose from, and just like with face masks, different lip masks provide different benefits. Grab one that is meant to promote smooth, soft lips and incorporate it into your routine when your pout needs some extra love.
TIP #4: APPLY PETROLEUM JELLY
Petroleum jelly has oh-so-many uses, one of which is providing hydration to your pout. The American Academy of Dermatology lists petroleum jelly as a solution for soothing and providing moisture to dry lips. And, as we mentioned earlier, hydrated lips are soft lips!
TIP #5: WEAR HYDRATING LIP MAKEUP
While we'll be the first to say the secret to soft lips lies in your skin care routine, there is one makeup tip worth adding to the list: Wearing hydrating lip makeup! Unfortunately, most matte lipstick formulas won't help you in the softness department. So, keep a few hydrating lip colors in your makeup bag. We love the L'Oréal Paris Colour Riche Plump and Shine Lipstick, Sheer Lipstick, which will leave your lips with a subtle flush of color, all-day moisture, and a soft appearance.
Discover more tips & tricks
Keep your skin happy
See all articles
Shop Featured Skin Care products
Discover More