skin care concerns
Can You Get Rid of Chapped Lips?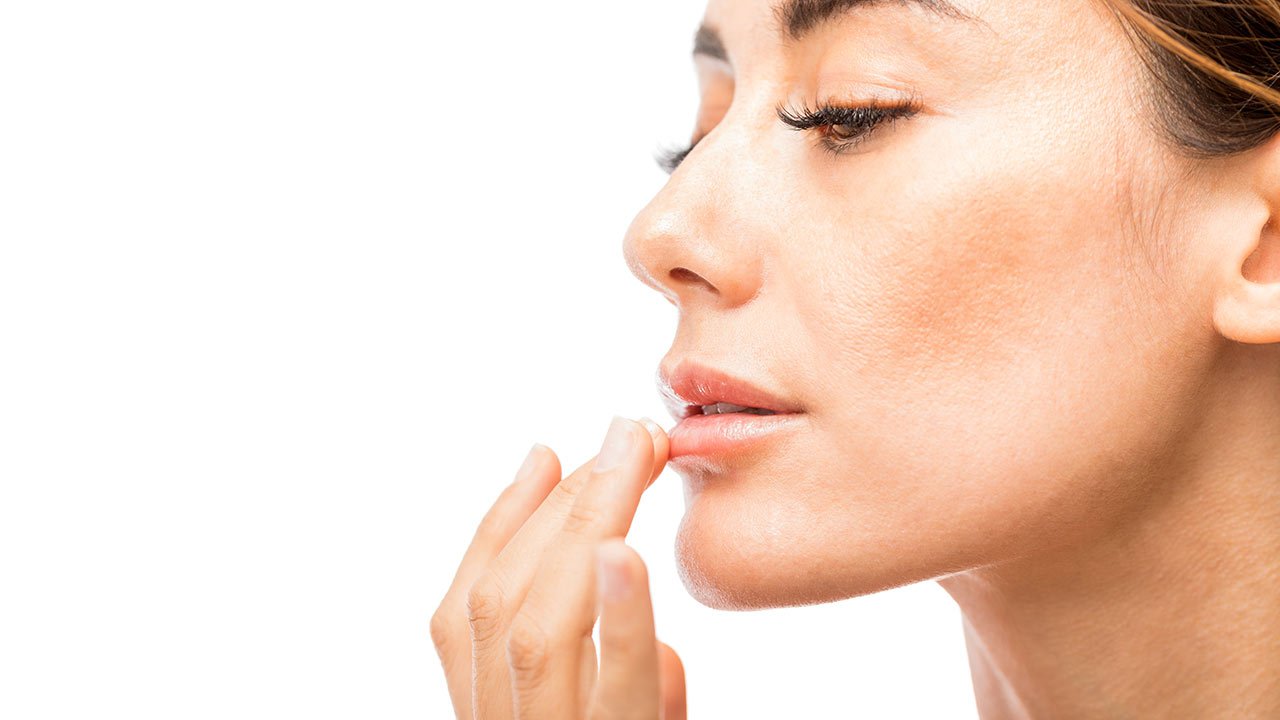 Real talk: Dry lips are the absolute worst. Unfortunately, no matter the season, chapped lips can be a very real (and uncomfortable) concern—but you don't have to grin and bear it. There are steps you can take to help prevent chapped lips in the first place, such as updating your skin care routine and swapping out your go-to lipstick. We've got all the details on chapped lip causes, how to fix chapped lips, and more. Here's everything you need to know to ensure that chapped lips aren't part of your beauty look.
WHAT CAUSES CHAPPED LIPS?
Find yourself constantly wondering, "Why are my lips so dry?" It's helpful to know the main dry lip causes—especially if you're trying to prevent them. According to the Mayo Clinic, cold, dry weather, dehydration, and licking your lips are three common culprits of dry, chapped lips. 'Tis the season!
CAN YOU GET RID OF CHAPPED LIPS?
Are you wondering how to get rid of chapped lips? We hate to say it, but you can't snap your fingers and get rid of them—no matter how nice that would be. Don't get too upset, though, because there is plenty you can do to help prevent chapped lips in the first place, per the Mayo Clinic. In fact, maintaining a lip care routine meant for dry lips will help keep them hydrated, smooth, and chap-free. If your lips are already chapped, and you're looking for ways to minimize it, we've got you covered there, too. Follow our eight chapped lip beauty tips whether you want to avoid chapping altogether or are looking to minimize the effect dry air has had on your pout.
TIP #1: STOP LICKING YOUR LIPS
Like we mentioned, licking your lips certainly isn't the best thing for chapped lips. Whether it's a force of habit or you truly believe that licking your lips can help with hydration, it's time to make a resolution to stop. Sure, it'll give you some temporary relief when your lips feel dry, but licking your lips can make them drier than they were in the first place, according to the Mayo Clinic. Yikes!
TIP #2: BREATHE THROUGH YOUR NOSE
This may sound silly, but hear us out: Breathing through your mouth causes moisture inside to dry out, which in turn makes your lips dry. As the Mayo Clinic recommends, it's best to breathe through your nose in order to help prevent chapped lips.
Editor's tip: Can't help but breathe through your mouth when you sleep? Be sure to apply a conditioning lip mask before bed!
TIP #3: EXFOLIATE YOUR LIPS
If you have dead skin cells on the surface of your lips, this could prevent lip conditioners from being able to do their thing. So, slough away buildup by exfoliating your pout, and you'll be left with lips that feel fresh and look smoother. While you shouldn't exfoliate already chapped lips—due to risk of irritation—you can use this as a preventative method. Try one of the L'Oréal Paris Pure-Sugar scrubs, which are formulated with three pure sugars to gently slough off dead skin cells. And yes, they are called face scrubs, but they also double as lip scrubs! Take your pick from the following options:
L'Oréal Paris Pure-Sugar Nourish & Soften Cocoa Scrub: This nourishing scrub, which is formulated with three pure sugars, coconut oil, finely crushed cocoa, and cocoa butter, leaves lips feeling soft.
L'Oréal Paris Pure-Sugar Resurface & Energize Kona Coffee Scrub: Formulated with real Kona coffee grounds, this scrub works to gently, but effectively, exfoliate away dead skin cells.
L'Oréal Paris Pure-Sugar Purify & Unclog Kiwi Scrub: Those little black specks? Those are real kiwi seeds! Use this scrub to polish your lips and achieve a super smooth pout.
TIP #4: INVEST IN A LIP BALM
Right after you exfoliate, you should apply a hydrating lip balm. During the daytime, consider opting for a balm that's formulated with not only nourishing oils but also broad-spectrum sunscreen. While you may not realize it, the sun can dry out and even burn your lips, contributing to chapping. No thanks!
For a night out, swap your lip balm with SPF for one with a pretty tint. A tinted lip balm will give your lips a dose of pigmented shine while soothing and comforting.
TIP #5: USE A CONDITIONING LIPSTICK
While matte lips are totally on-trend right now, if you want to go that route, be sure to look for a matte lipstick option that's also hydrating. Try the L'Oréal Paris Rouge Signature, Lasting Matte Liquid Lipstick, which provides a trendy matte finish without any drying effects. This is an especially good idea in the winter when the dry air is likely already doing a number on your skin.
Another moisturizing matte option is the L'Oréal Paris Colour Riche Matte Lipstick, which will coat your lips in rich, matte color while also giving them intense hydration. If you're prepared to forgo the matte look altogether, reach for a lipstick with a creamy texture like the L'Oréal Paris Colour Riche Lipstick Lipcolor. This lipstick is formulated with vitamin E, argan oil, and omega 3.
TIP #6: AVOID ALLERGENS
One way you could be drying out your lips is by coating them with irritants and allergens. If your skin is sensitive to begin with, you may need to avoid lip products with fragrances or dyes in them, according to the Mayo Clinic.
TIP #7: STAY HYDRATED
That's right—a lack of hydration inside your body can affect your lips, according to the Mayo Clinic. Remember to drink plenty of water throughout the day, and your lips—and the rest of your body—will thank you.
TIP #8: USE A HUMIDIFIER
If you've made all of the above changes to no avail, consider investing in a humidifier, which can replenish moisture in the air during dry months. In turn, this will also help keep your lips hydrated. Bonus: A humidifier isn't just good for your lips, but it will also benefit your skin! Here's How Using a Humidifier Can Benefit Your Skin.
If your lips are dry and chapped, chances are your skin is, too. Next, learn about 14 Skin Care Rules for Dry Skin Types.
Discover more tips & tricks
Keep your skin happy
See all articles
Shop Featured Skin Care products
Discover More