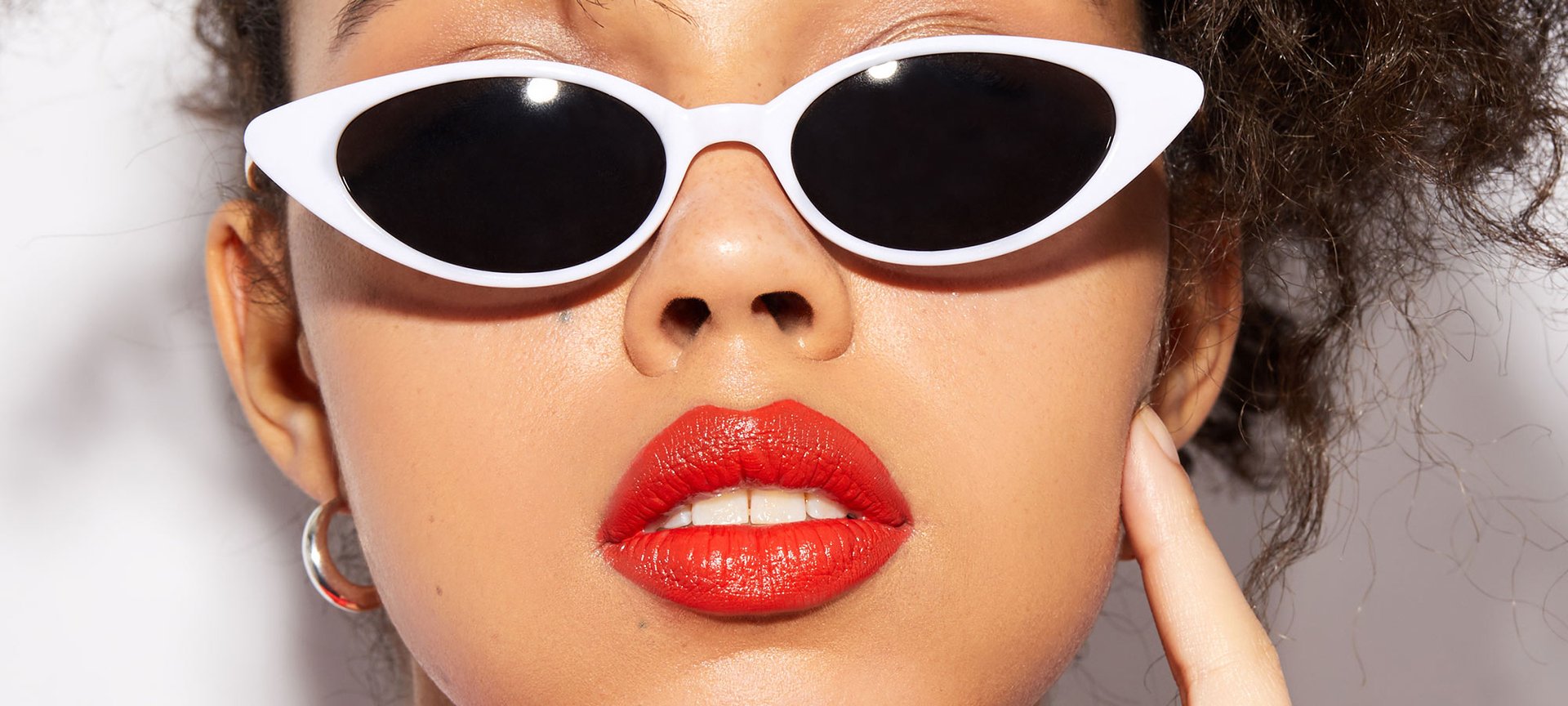 lip makeup
The Best Lipstick Colors, Finishes and Trends, According to Consumers
Pucker up with these facts.
National Lipstick Day is always a great reminder of just how much we love playing with lipstick. And if you missed this beloved product as much as we did during the height of protective mask wearing, then you're probably just as excited for this celebration. Lipstick is one makeup product that can easily elevate any look with just a swipe. It's also known to be one of the most budget-friendly products since some have been known to use it to dress cheeks and eyelids too.
This National Lipstick Dayーbeing celebrated all weekーwe're diving into what consumers had to say about their favorite lipstick colors, finishes, trends and lipstick hacks based on data by Lucky Analytics, who surveyed more than 1200 women across the United States. Keep reading to learn more about what your fellow lipstick lovers are wearing, trying and buying.
The Top Lipstick Colors
While red lipstick is a classic that we'll never grow weary of, it came in fourth place amongst women surveyed when asked what color they're shopping most: 64 percent are shopping for nude lipstick, 55 percent prefer berry shades, 44 percent said pink, 35 percent said red, 24 percent opted for dark unconventional colors like black lipstick or deep purple and 14 percent want bright, unexpected colors like bright green or blue.
But red is still popular nonetheless, and it offers so many options in its shade family. Within red shades: 56 percent of women surveyed are looking for plum red or dark red lipstick, 54 percent want true cherry red, 47 percent prefer pink-based red, 46 percent desire brick or rust-colored red, 39 percent want blue-based red and 30 percent are opting for an orange-based red.
Editor's Tip: Sixty percent of consumers believe there's a shade of universally flattering red lipstick, and we agree. Looking for the perfect red lipstick for your skin tone? Pick a shade from the L'Oréal Paris Colour Riche Satin Lipstick Reds, the L'Oréal Paris Colour Riche Creamy Matte Lipstick, Rich Hydration collection or the L'Oréal Paris Rouge Signature Matte Lip Stain line.
The Top Lipstick Brands
Did you know? According to consumers surveyed, L'Oréal Paris was among their top seven tried-and-true go-to brands for their favorite lipsticks.
The Top Lipstick Finishes
If you can't get enough matte lipstick, like the L'Oréal Paris Colour Riche Matte Lipstick, you're not alone. Matte was the number one choice for women surveyed when it came to the best lipstick finishes, followed by high-shine and satin, which are trending up this year especially for evening wear and special occasions.
The Top Lipstick Trends
When it comes to lipstick trends, one in four consumers surveyed said they like to mix lipstick shades. Two-tone lips anyone? One in four consumers are also layering lip gloss over lipstick at least sometimes. Additionally, 55 percent of beauty shoppers contour their lips (most use a lip pencil or lip liner and fill in their lips with lipstick).
Grab the L'Oréal Paris Age Perfect Makeup Anti-Feathering Lip Liner - Smooth Application and L'Oréal Paris Age Perfect Makeup Luminous Hydrating Lipstick + Nourishing Serum to try the lip contouring technique.
The Top Lipstick Hacks
When it comes to makeup products that are easily hacked, lipstick is top of the list. In the right texture and finish, lipstick is easily one of the most versatile products you can have in your makeup bag: 50 percent of beauty shoppers have tried using lipstick or a lip stain as blush on their cheeks. We've seen the underpainting trend on TikTok done often with lipstick to create a flush before foundation.
Another TikTok makeup trend you might have seen influencers try is painting well over their lip line to make their lips look bigger. According to the survey, applying lip liner outside of the natural lip line to give the appearance of fuller lips has increased dramatically over the last few yearsーin 2015 only 12 percent of beauty consumers surveyed said they used to do this frequently, compared to 20 percent in 2020 and 30 percent in 2021.
Photo Credit: Chaunte Vaughn
{ "@context": "https://schema.org/", "@type": "WebPage", "speakable": { "@type": "SpeakableSpecification", "cssSelector": ["speakable-content"] }, "url": "https://www.lorealparisusa.com/beauty-magazine/makeup/lip-makeup/best-lipstick-colors-finishes-trends-consumer-survey" }
Discover more tips & tricks
Keep your skin happy
See all articles
Improve your routine
Show your new look more love:
makeup
{ "@context": "http://schema.org", "@type": "BreadcrumbList", "itemListElement": [ { "@type":"ListItem", "position": 1, "item": { "@id": "/", "name": "Home" } } , { "@type":"ListItem", "position": 2, "item": { "@id": "https://www.lorealparisusa.com/beauty-magazine", "name": "Beauty Magazine" } } , { "@type":"ListItem", "position": 3, "item": { "@id": "https://www.lorealparisusa.com/beauty-magazine/makeup", "name": "Makeup Tips For Every Look" } } , { "@type":"ListItem", "position": 4, "item": { "@id": "https://www.lorealparisusa.com/beauty-magazine/makeup/lip-makeup", "name": "Lip Makeup" } } , { "@type":"ListItem", "position": 5, "item": { "@id": "https://www.lorealparisusa.com/beauty-magazine/makeup/lip-makeup/best-lipstick-colors-finishes-trends-consumer-survey", "name": "best-lipstick-colors-finishes-trends-consumer-survey" } } ] }