lip makeup
7 Lipsticks To Wear If You Have Dry Lips
September 25, 2020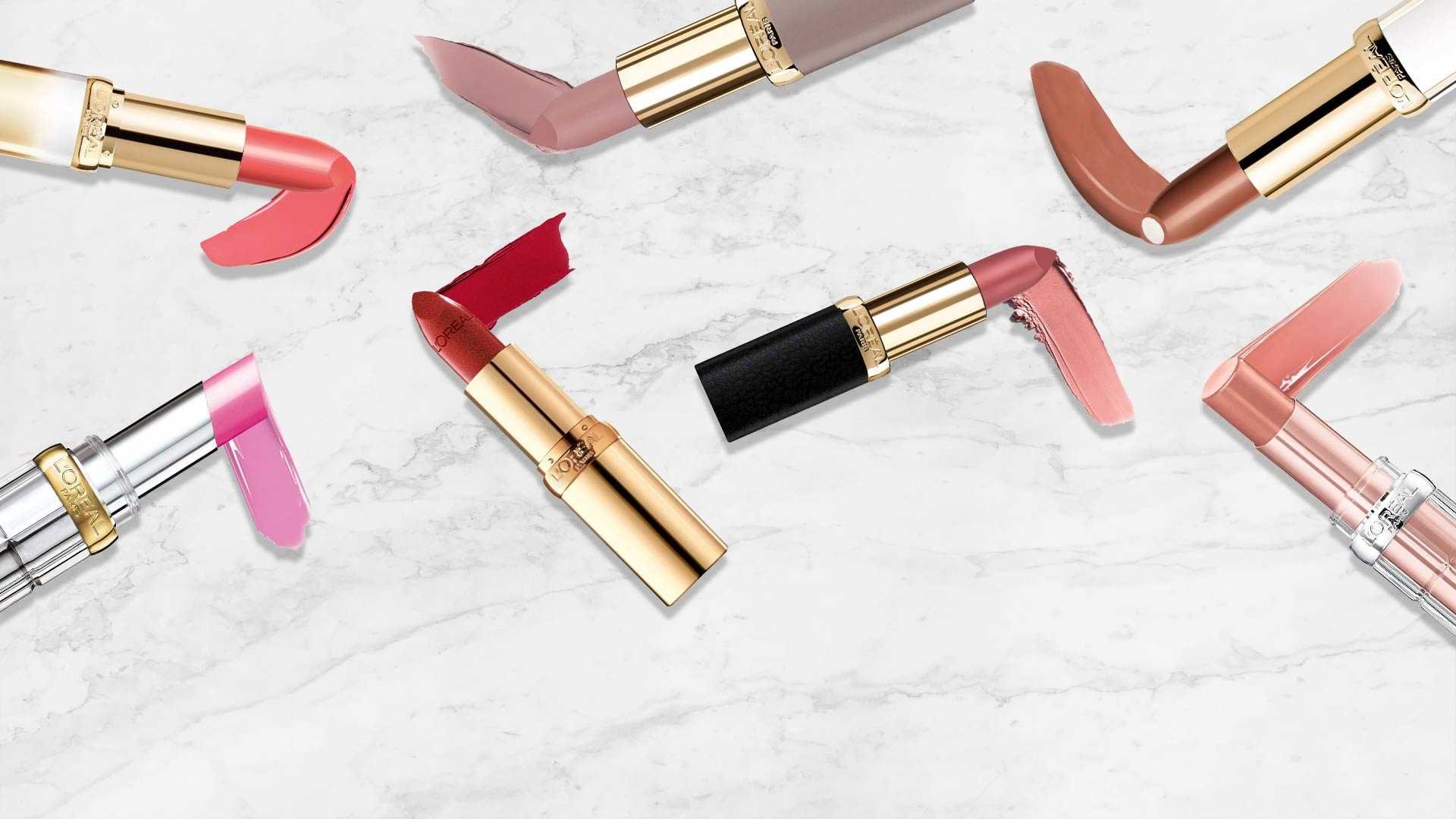 You look in the mirror and examine your lips up-close, only to find that they look as dry and parched as they feel. After perfecting your makeup look, the last thing you want to do is leave the house bare-lipped—but swiping on a lipstick that will leave your pout feeling even drier isn't high on your to-do list either. Fortunately, you don't have to choose the lesser of two evils. The best lipstick for dry lips will leave your pout happy with a dose of the perfect lip color. Ahead, we share seven lipsticks to wear if you have dry lips.
L'Oréal Paris Colour Riche Satin Lipstick: Our classic satin-finish lipstick is formulated with nurturing ingredients like argan and sesame seed oil, and leaves your lips feeling soft and moisturized. The bullet is available in four vibrant color families (red, berry, pink, and nude), meaning there's something for every look. After picking your perfect color, swipe it on to smooth your lips with saturated color in just one coat. The lipstick won't smudge, bleed, migrate, or feather.
L'Oréal Paris Age Perfect Makeup Satin Lipstick with Precious Oils: It's no secret that those with mature skin tend to have a complexion that's on the drier side, since your oil glands slow down as you age. This same fact applies to mature lips. Lucky for you, this satin lipstick is infused with precious oils as part of a non-drying formula for mature women. The creamy, long-lasting lippie glides on smooth with a vibrant color payoff that stays put all day.
L'Oréal Paris Age Perfect Makeup Luminous Hydrating Lipstick + Nourishing Serum: Another option for mature skin, this lipstick contains a nourishing serum and Pro Vitamin B5 for long-lasting hydration—specifically, nine-hours of hydration. The anti-aging lipstick goes beyond providing moisture, as it also won't feather into lines.
L'Oréal Paris Colour Riche Plump and Shine Lip Color, Glossy Lip Color with Plumping Effect: If you want to give your lips a plumper appearance, this lipstick should be your top pick. One application of this plumping lip color delivers lasting shine, all-day moisture, and a cooling, tingling feel. Aside from a subtle flush of color, your lips will also appear soft and glossy. Bonus: The lipstick has a fun and fresh fruity scent.
Editor's note: If you love the idea of a plump appearance and glossy finish but would prefer something bolder, use this plumping lipstick on top of one of our other hydrating formulas.
L'Oréal Paris Colour Riche Ultra Matte Highly Pigmented Nude Lipstick: Just because a lipstick has a matte finish doesn't mean it has to be drying. Our matte nude lipstick line is the perfect example. The highly-pigmented, ultra-rich collection is meant to enhance your natural lip color for a your-lips-but-better appearance. It's formulated with silky oils that provide intense hydration for all-day comfort and wear while feeling light as air. It also contains a light diffusing gel that gives a soft-focus effect to lips, making them appear smooth without a dry look.
L'Oréal Paris Colour Riche Shine Lipstick: If you're more of a high-shine gal, you'll love this glossy lipstick. The ultra-rich, ultra-radiant formula offers hydration and lasting shine coupled with a rich color pay-off in just one stroke. Possibly our best lipstick for dry lips, it's formula has 60 percent more oils, which leaves your lips comfortable and conditioned as you wear it and for days after. It's also never sticky.
L'Oréal Paris Colour Riche Matte Lipstick: We have one more noteworthy lipstick option for your dry pout: our classic matte-finish lipstick. This lip color offers rich hydration, keeping your lips soft and smooth with a creamy feel. The line features a spectrum of gorgeous shades from bold to nearly nude, offering something that's perfect for every look and any occasion.
Next up: Now that you're well-versed in the best lipstick for dry lips, you may be curious about how to care for dry, chapped lips. Check out our article, Can You Get Rid of Chapped Lips?, for the details.
{ "@context": "https://schema.org/", "@type": "WebPage", "speakable": { "@type": "SpeakableSpecification", "cssSelector": ["speakable-content"] }, "url": "https://www.lorealparisusa.com/beauty-magazine/makeup/lip-makeup/best-lipstick-for-dry-lips" }
Discover more tips & tricks
Keep your skin happy
See all articles
Shop Featured Makeup products
Discover More
{ "@context": "http://schema.org", "@type": "BreadcrumbList", "itemListElement": [ { "@type":"ListItem", "position": 1, "item": { "@id": "/", "name": "Home" } } , { "@type":"ListItem", "position": 2, "item": { "@id": "https://www.lorealparisusa.com/beauty-magazine", "name": "Beauty Magazine" } } , { "@type":"ListItem", "position": 3, "item": { "@id": "https://www.lorealparisusa.com/beauty-magazine/makeup", "name": "Makeup Tips For Every Look" } } , { "@type":"ListItem", "position": 4, "item": { "@id": "https://www.lorealparisusa.com/beauty-magazine/makeup/lip-makeup", "name": "Lip Makeup" } } , { "@type":"ListItem", "position": 5, "item": { "@id": "https://www.lorealparisusa.com/beauty-magazine/makeup/lip-makeup/best-lipstick-for-dry-lips", "name": "best-lipstick-for-dry-lips" } } ] }