skin care concerns
Do You Have Dehydrated Skin? Here's What to Do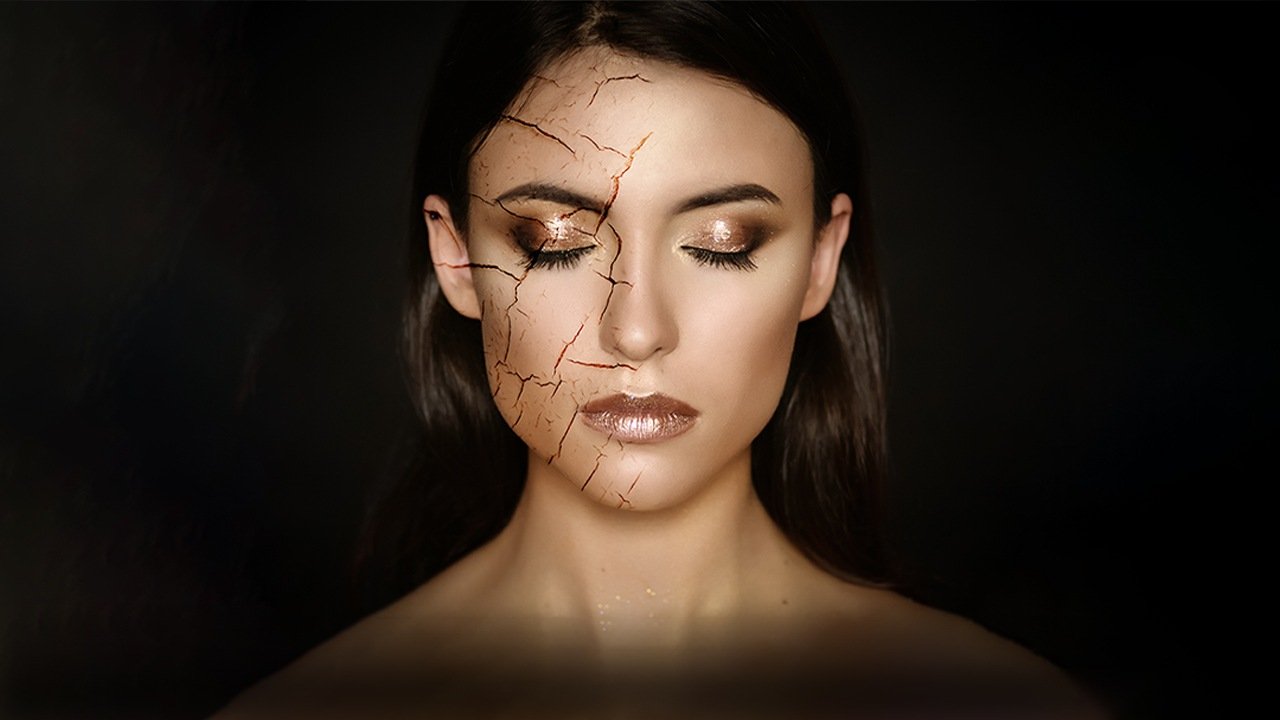 One thing we can all agree on is that dealing with dry skin can be an absolute pain. But maybe what you're facing isn't dryness. You could actually have dehydrated skin, which has different needs. Is your nourishing facial moisturizer not cutting it? That may be an indicator that dehydration is the issue. If you think your skin may be lacking hydration, keep reading to get the lowdown on dehydrated skin so you can start getting your complexion back on track.
HOW TO IDENTIFY DEHYDRATED SKIN
One of the easiest ways to figure out if you're dealing with dehydrated skin? Pay attention! Since it's easy for dry skin to be mistaken for dehydrated skin, it's essential to look out for key differences that'll help you identify dehydrated skin correctly. For example, does your skin tend to go in and out of dryness as opposed to always feeling parched? Have you noticed excess oil production along with a super tight and dry feel? If you've answered yes to the questions mentioned above, it sounds like you could be dealing with dehydrated skin.
DRY SKIN VS. DEHYDRATED SKIN: WHAT'S THE DIFFERENCE?
Like we mentioned, people tend to get confused about the difference between dry skin and dehydrated skin and may use the two terms interchangeably, but they aren't actually the same thing. Dry skin is a skin type, which doesn't change, whereas dehydrated skin is a skin condition. Dry skin refers to when your skin tends to look and feel dry consistently. Skin often feels super tight and can sometimes sport a dull complexion, thanks to a lack of oils. And while dryness is the baseline, your dry skin can become even drier depending on the weather, using the wrong skin care products, or even washing with super-hot water.
On the flip side, dehydrated skin comes with one major difference. Instead of always feeling dry and looking dull, dehydrated skin comes and goes as it pleases. Dehydrated skin is often accompanied by excess oils on the surface of skin along with a tight feel. In some cases, flaking can occur.
Another big difference is in what dry skin needs versus what dehydrated skin needs. Dry skin benefits from more oils, while dehydrated skin is in need of water. To remember this difference, just think about what your body needs when it's dehydrated: water!
Keep in mind that dehydrated and dry skin don't necessarily go together either. While your skin can be both dry and dehydrated, anyone can experience dehydration, meaning oily skin types can be dehydrated, too.
HOW TO MANAGE DEHYDRATED SKIN
Now that you have a bit of background on dehydrated skin, it's time to learn how to care for it. Below, we're sharing a few tips to help you manage dehydrated skin.
TIP #1: WASH YOUR FACE WITH A GENTLE CLEANSER
Our first tip for dehydrated skin is to use a gentle cleanser in your skin care routine. This way, you can cleanse your complexion without ending up with a tight, dry, or greasy feel. We love the L'Oréal Paris Micellar Cleansing Water Complete Cleanser Waterproof - All Skin Types, which works to gently lift and remove impurities from the skin without the need for any rinsing or harsh rubbing. All you need to do is saturate a cotton pad with the micellar water and wipe it over skin until clean.
TIP #2: REACH FOR A FACIAL SERUM
A quick way to start balancing out dehydrated skin? A hydrating facial serum! We love the L'Oréal Paris Revitalift Derm Intensives 1.5% Pure Hyaluronic Acid Serum, which is formulated with pure hyaluronic acid and immediately replenishes skin with hydration. The result? Skin is left visibly plumped and youthful-looking. To use, simply apply two to three drops on the face and neck and smooth over your skin.
TIP #3: PASS ON HARSH EXFOLIATING
Using harsh scrubs on dehydrated skin couldn't be a worse idea. After all, the goal is to revive your skin, and harsh exfoliation can leave your skin feeling much worse. Instead of running the risk of further irritating dehydrated skin, opt for a gentle face scrub, like the L'Oréal Paris Pure-Sugar Nourish & Soften Cocoa Scrub, which gently yet effectively works to slough away dirt, oil, and debris from skin for a smooth and supple finish.
It's also a must to not exfoliate too often. Not everyone can handle the same frequency, so take it slow and see what works for your skin.
TIP #4: WASH YOUR FACE WITH LUKEWARM WATER
While hot water feels fantastic on your skin, super-hot H2O isn't doing dehydrated skin any favors. Try turning down the dial every time you wash your face and step into the shower to do your complexion a favor.
TIP #5: NEVER SKIP OUT ON MOISTURIZER
Once your skin is cleansed, you'll want to lock in hydration with a facial moisturizer. You can do this with the L'Oréal Paris Hydra Genius Daily Liquid Care - Normal/Oily Skin, L'Oréal Paris Hydra Genius Daily Liquid Care - Normal/Dry Skin, or L'Oréal Paris Hydra Genius Daily Liquid Care - Extra Dry Skin, all of which are formulated with hyaluronic acid and aloe vera water to help provide long-lasting hydration. A great tip for dehydrated skin is to look for water-based moisturizers, as that is exactly what your skin needs more of.
TIP #6: LOCK IN HYDRATION
When you wash your face or get your skin wet, that water has the potential to help hydrate your skin. But it usually will evaporate before it can do you any good. To avoid that, trap the water on your skin by smoothing on your moisturizer while your skin is damp.
Discover more tips & tricks
Keep your skin happy
See all articles
Shop Featured Skin Care products
Discover More