skin care concerns
5 Lightweight Moisturizers To Save Your Combination Skin
November 22, 2019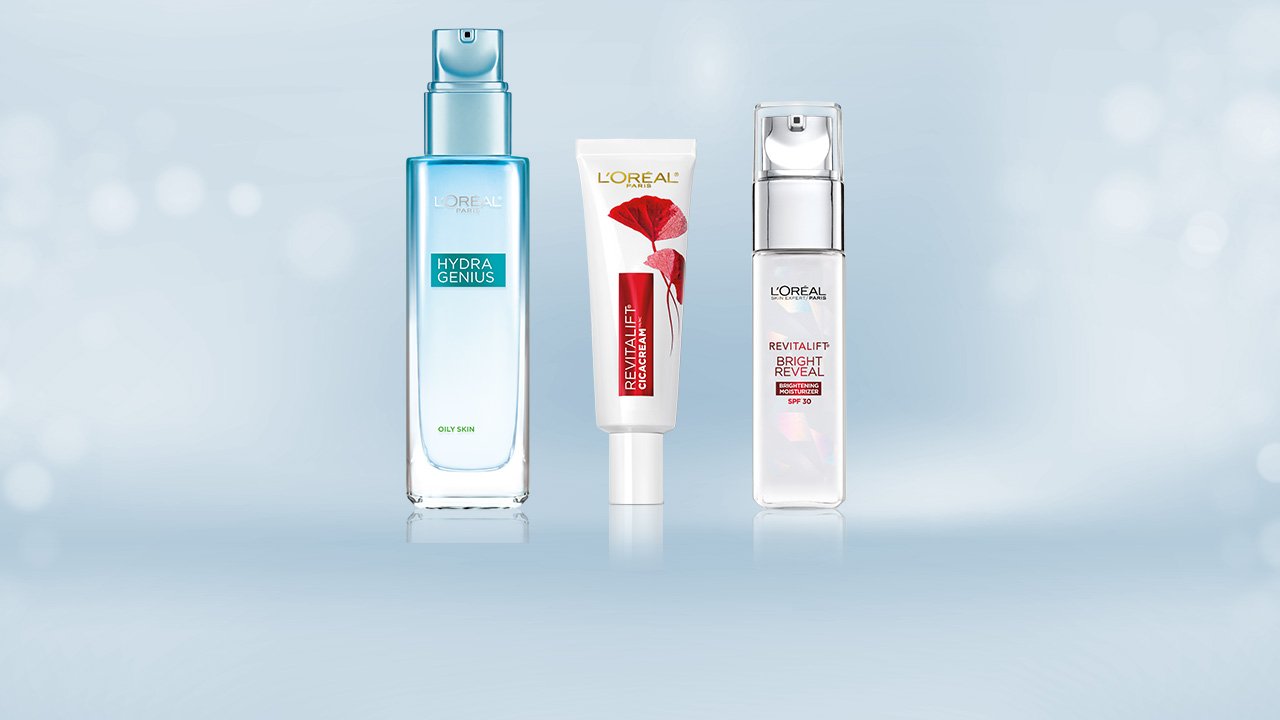 Scoping out the best face moisturizer is hard enough, but add combination skin into the mix, and things get complicated. That's because the best moisturizer for combination skin has to do it all, from hydrating dry patches without over-moisturizing oily areas. That's where lightweight moisturizing formulas come in—they quickly absorb into the skin to keep you looking refreshed, without leaving you shiny. Sounds too good to be true? Read on for five of our favorite L'Oréal Paris moisturizers that'll put your skepticism to rest, and leave your combination skin looking its best.
This moisturizer provides you with a matte finish and helps keep excess oils at bay. Formulated with hyaluronic acid and aloe vera, this water-based, oil-free, non-greasy moisturizer helps to offer long-lasting and lightweight hydration for a refreshed and healthy look. Use it in the morning and at night, gently smoothing it onto your face and neck after cleansing.
For a potent cream that helps reduce the appearance of fine lines and wrinkles, opt for this pro-retinol must-have. Over time, it helps the skin appear more hydrated and glowy. After cleansing, smooth a light layer over your entire complexion until thoroughly absorbed. For best results, use it twice per day—every morning and night.
Sun protection is a must for all skin types, including combination skin, so this SPF-formula is a must-try. Smooth it over your skin each morning as the last step in your routine and your skin will feel silky soft, smooth and hydrated.
Combination skin can also result in uneven skin tone and texture and this rosy tone formula is just the trick for that. It has a combination of imperial peony and LHA that gently exfoliates dull skin, adds radiance and major hydration. As a bonus you may also see the reappearance of your youthful rosy glow.
If you find that your skin is not only combination, but also moody and sensitive, try this lightweight triple-power option that will keep your skin looking matte but not flat. It has pro-retinol, vitamin C and hyaluronic acid that helps reduce the appearance of fine lines and dullness, but is ultra-hydrating for those patchy spots.
Discover more tips & tricks
Keep your skin happy
See all articles
Shop Featured Skin Care products
Discover More