makeup looks
How To Do Your Makeup In 3 Minutes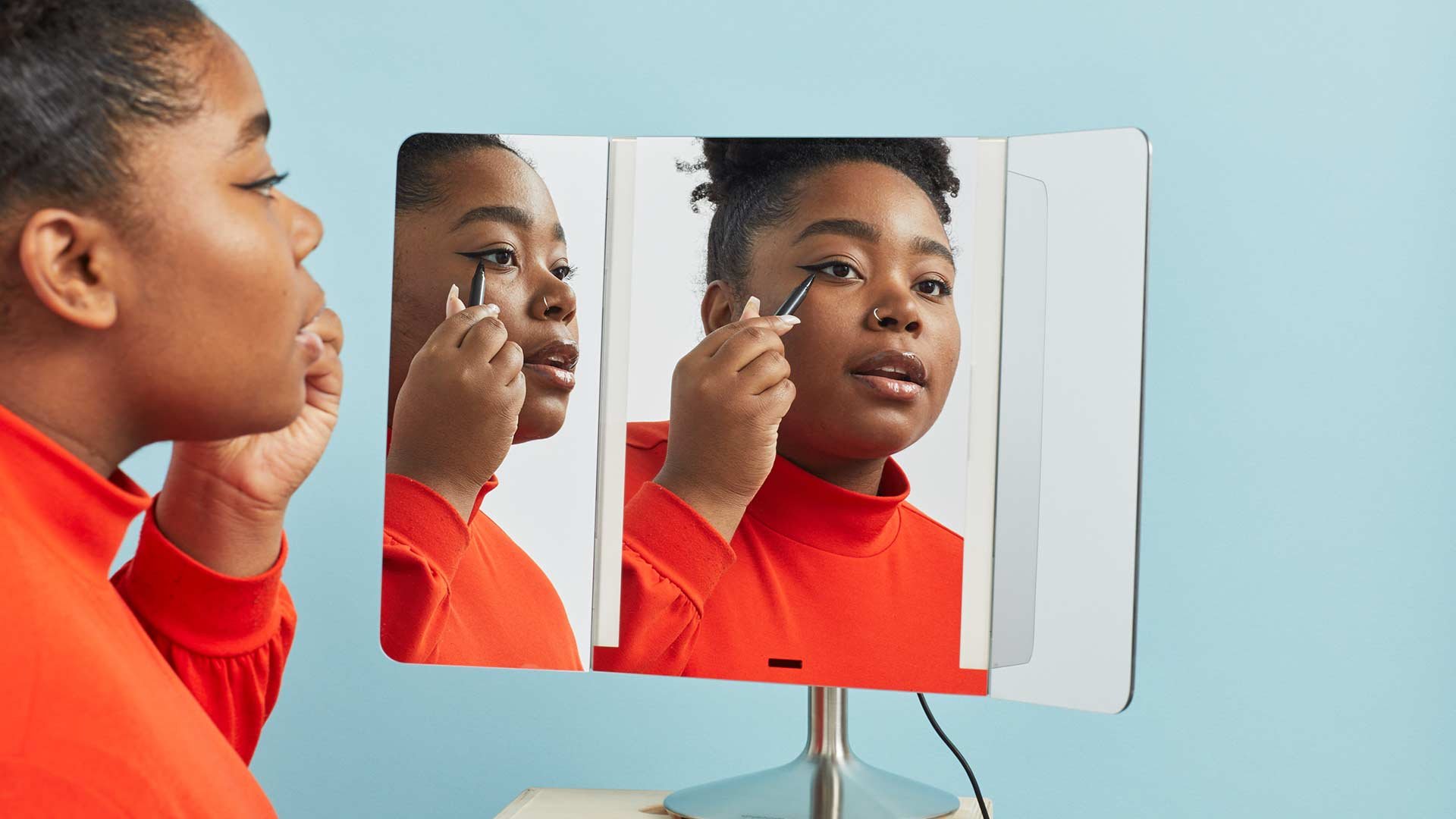 Whether you're a beauty novice or a pro, we can all agree that applying makeup takes up time. If you're a perfectionist, you'll want to make sure you create the sharpest winged eyeliner and get precisely matching brows. Unfortunately, there will be times where you don't have the luxury or enough minutes in the day to spend on makeup. We're happy to share that getting glam doesn't have to take hours—you can get a gorgeous, full-face in less than five minutes. Yes, you read that right! So to help you master a fast makeup application routine, we're breaking down a three-minute tutorial and sharing exactly what you'll need to help speed up your beauty process.
Step #1: Reach For A Tinted Moisturizer
We love multi-tasking makeup products that cut down on steps, helping to save time on application. And a tinted moisturizer is just what you need when beginning your quick makeup application. Reach for the L'Oréal Paris Skin Paradise Water-Infused Tinted Moisturizer, formulated with aloe vera, witch hazel, and SPF 19, to help keep your complexion hydrated and protected from harmful sun rays. This tinted moisturizer helps give the skin a luminous glow with natural coverage. It's also oil-free, suitable for sensitive skin, and won't clog your pores.
Editor's Tip: When you're short on time, ditch your makeup brushes and opt for a makeup blender like the L'Oréal Paris Infallible Blend Artist Foundation Blender. Spritz it with some water and then dab it across your face to blend out your base products.
Step #2: Apply A Concealer
Concealer is a makeup essential when it comes to creating a flawless. Use it on any areas you may need a little extra coverage or want to brighten up, like under your eyes, around your nose, or on any blemishes. Grab the L'Oréal Paris Infallible Full Wear Concealer Waterproof, Full Coverage to cover up any imperfections. For under-eyes, reach for the L'Oréal Paris True Match Eye Cream in a Concealer, 0.5% Hyaluronic Acid. We love this eye cream concealer hybrid because it's a two-in-one product formulated with hyaluronic acid and works to brighten up dark circles under the eyes, while keeping that area hydrated all day.
Editor's Tip: Use your ring finger when applying concealer to get an airbrushed look. Your finger will help warm up the product and allow it to blend more easily.
Step #3: Fill In Your Eyebrows
Defined brows can enhance your entire beauty look in seconds so be sure to fill in your brows using the L'Oréal Paris Unbelievabrow Longwear Waterproof Gel. It lasts for up to 48 hours, and can be used to fill in and thicken your brows. Lightly apply the product using the doe-foot applicator to fill in sparse areas. Then, use the angled brush to outline and define the shape of your brow. Finish up by combing through your brows with the spoolie, and bam—your eyebrows are complete!
Step #4: Swipe On Mascara
Applying mascara is a necessary step in your makeup look if fabulous lashes are something you crave. Go for big bold lashes by using the L'Oréal Paris Air Volume Mega Mascara Lightweight Mega Volume Washable which features a cushioned double-bristle brush—the short side catches lashes from the root and the long side helps spread the formula evenly for fully blown out lashes.
Step #5: Create Dimension
Now it's time to add some color and warmth to your face—reach for the L'Oréal Paris True Match Lumi Glow Nude Highlighter Palette, which has a highlighter, blush, and bronzer in one convenient kit. Use your makeup blender to tap on some bronzer and blush onto your cheeks. Then use your fingers to add some highlight into the inner corners of your eyes, on the tip of your nose, under the brow, and along the cheekbones.
Step #6: Finish Off With A Glossy Lip
The final touch to this three-minute makeup look is a quick swipe of lipstick. Pick a color from the L'Oréal Paris Brilliant Signature Shiny Lip Stain Lipstick line and use the precision applicator to easily shape and fill in your lips. Its lightweight formula glides on smoothly and gives off a high-shine, gloss-like feel with the color impact of a liquid lipstick. It also won't smear or feather throughout the day.
Photo Credit: Chaunte Vaughn
Next: 5 Makeup Essentials That Will Transform Your Look
Discover more tips & tricks
Keep your skin happy
See all articles
Shop Featured products
Discover More