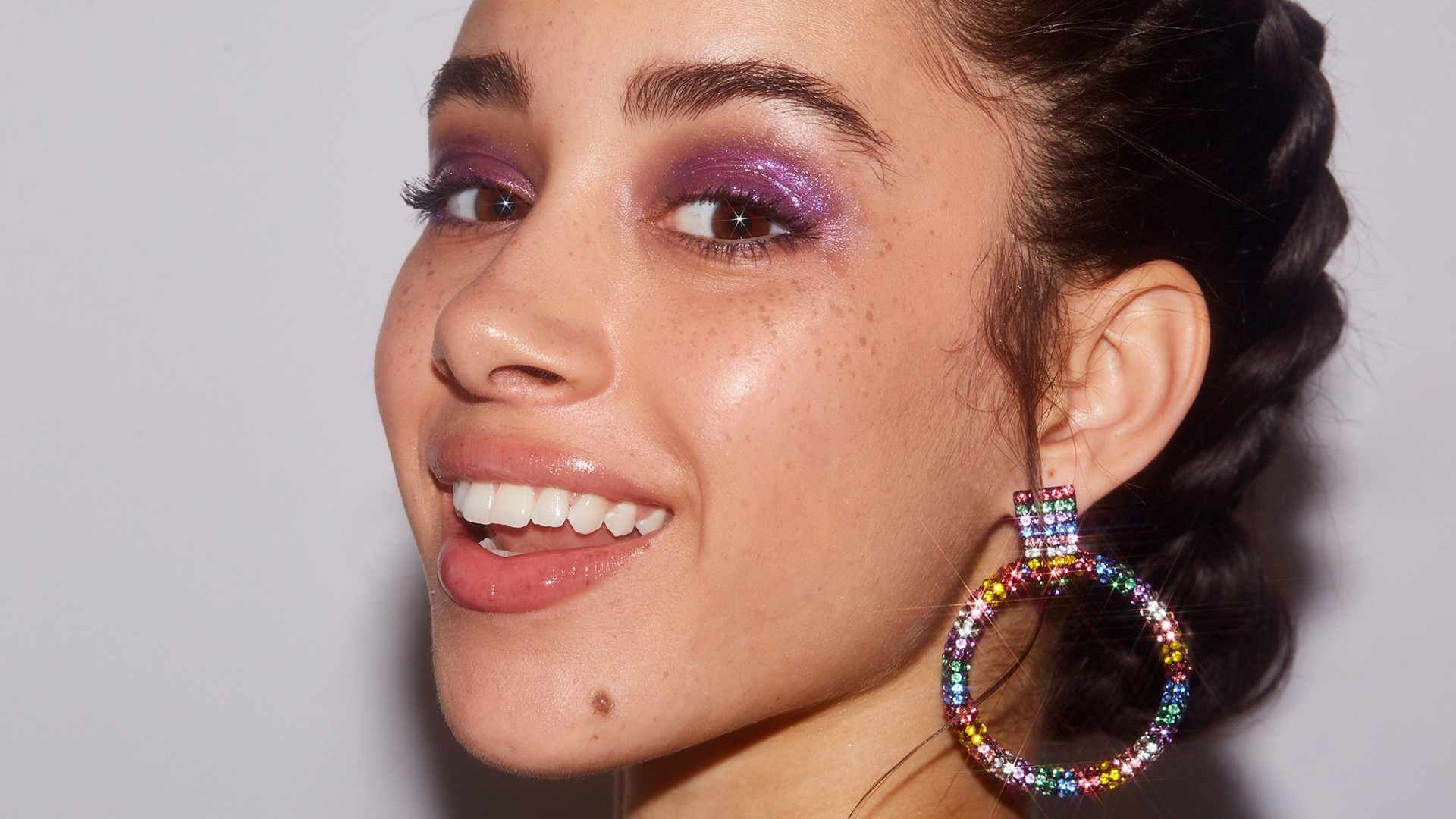 makeup looks
7 Ways To Wear Purple Makeup This Valentine's Day
It's official: we're still obsessed with purple when it comes to both hair and makeup looks. What can we say, it's a color that looks enchanting to all skin tones and it's fitting for every occasion. You can rock soft purple when you want a whimsical and ethereal look or go for a deep eggplant color when you want to make a bold impact. And there's no limit to where you can put it—adorn your eyelids, lips, waterlines and even cheeks in the royal hue. With Valentine's Day right around the corner, it's the perfect time to explore some fun and creative looks that incorporate this vibrant color. Below, check out different ways to add purple into your makeup and some of our favorite scroll-stopping looks to help you get inspired.
Layered Purple Eye Makeup
Whoever told you that you had to wear purple on its own? If you're looking for a way to spice up your makeup for a celebration of love add some red and pink to your purple for a layered look. Grab your L'Oréal Paris Colour Riche Pocket Palette Eye Shadow in violet amour for four times the purple to play with.
Purple Shimmer Shadow
Try the L'Oréal Paris Infallible 24 HR Eyeshadow in perpetual purple for a charming all over purple shimmer like this. While purple is a complementary color for those with green eyes, this will look special paired with any eye color.
Deep Purple Lips
We're always here for a bold lip moment and what better way to give your pout some pizzazz than with purple. Now put on some lipstick and say that five times fast! Explore a deep purple lip like this with the L'Oréal Paris Colour Riche Ultra Matte Highly Pigmented Nude Lipstick.
Purple Under Eyes
Not exactly sure how you feel about the under-eye bags beauty trend? We hear you sister! Swap the tired-eyes look for a brighter option instead and try purple under eyes instead. It has a gorgeous smokey effect that doesn't make you look like a zombie. Try adding the L'Oréal Paris Le Liner Signature Easy-Glide Mechanical Eyeliner, Waterproof in violet wool to your bottom waterline before adding shadow on your bottom lids and blending it out.
Inner-Corner Pop of Purple
Adding a bright color to the inner corner of your eyes makes them look bigger and brighter. When you do it with purple, you brighten the eyes while adding some color to the face. Get the look using L'Oréal Paris Infallible Metallics Eye Shadow in luster.
Purple Picasso
If you've got the skills, go all out and draw a dynamic look that incorporates purple eyeshadow and contrasting eyeliner with intricate details that highlight your treasured hands. Keep L'Oréal Paris Infallible The Super Slim Liquid Eyeliner handy to help with the fine details you want to build around the colors.
Monochromatic Purple
There's really no such thing as too much purple. When you can't decide between purple eyeshadow, purple lipstick and purple tresses, rock them all. Play up your eyes, lips, hair and nails with a purple on purple look. Take your pick from any of the colors in the L'Oréal Paris Colour Riche Pocket Palette Eye Shadow and pair with L'Oréal Paris Colour Riche Matte Lipstick in matte-gic.
Discover more tips & tricks
Keep your skin happy
See all articles
Shop Featured products
Discover More