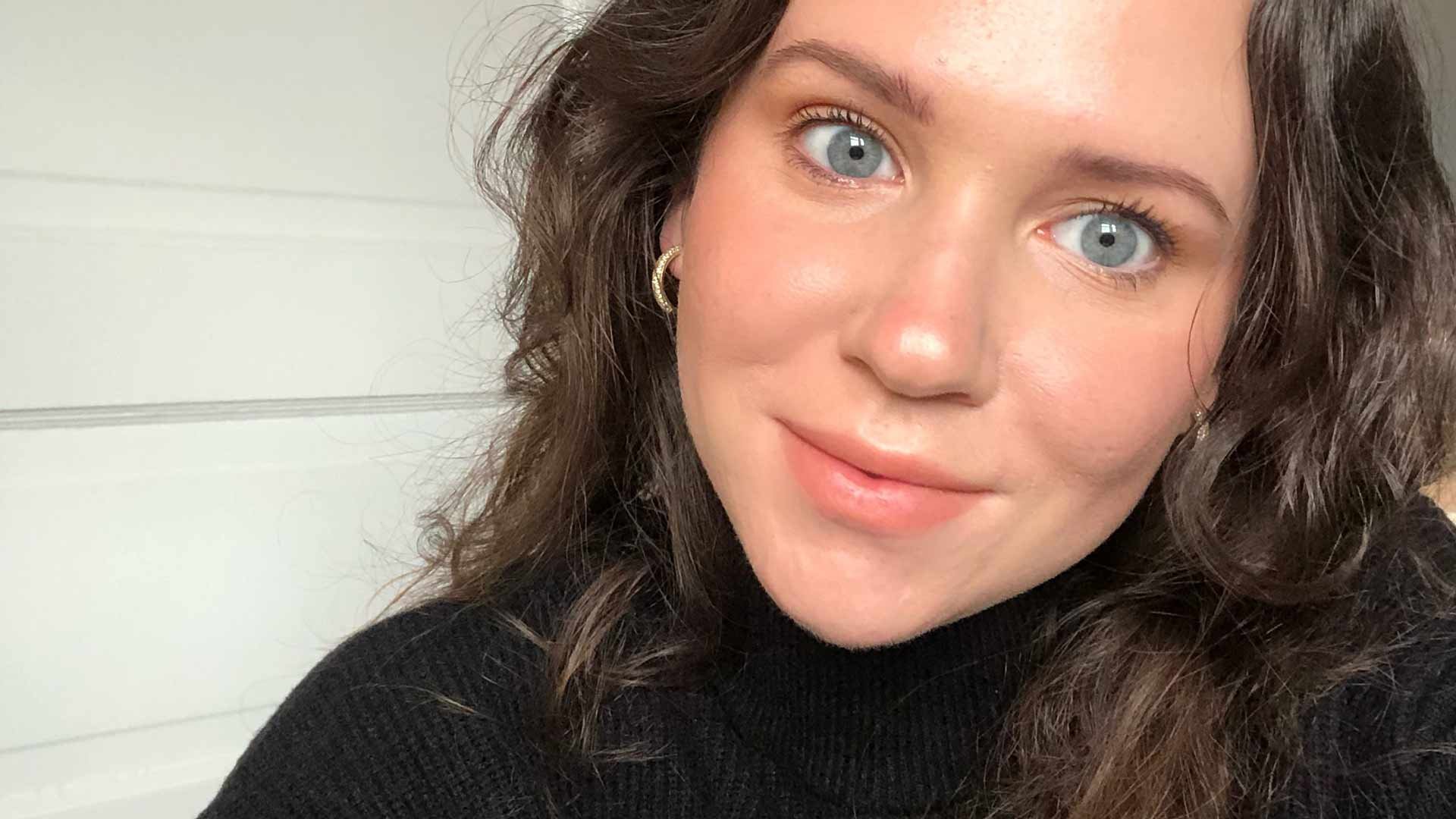 makeup looks
How to Do Skinimalism-Inspired Bridal Makeup
The last year has been tough on wedding planning—between cancellations to postponements and everything in between—so we applaud couples who think outside of the box and come up with unique (and safe!) ways to celebrate their love. And the change in wedding planning has even seeped into the more fun parts of the big day, including the beauty. Maybe you want to do your own makeup to save money, or simply to limit your exposure to people. No matter the reason, if you're looking for an easy-to-recreate makeup look for the big day, we've got you covered. Believe it or not, one of the hottest beauty trends right now is the idea of skinimalism, or minimal makeup that lets your natural skin shine through. Find what you need (or don't need) to get the look for your wedding day, ahead.
What is Skinimalism?
Described as simple and sustainable by Pinterest's 2021 Trend Predictions Report, skinimalism is a no-makeup makeup approach that's all about allowing your natural skin texture to shine through—blemishes, hyperpigmentation and wrinkles, included. With skinimalism, less is more, but that's not to say you should get rid of any full-coverage foundations and concealers altogether. Rather, skinimalism is about embracing your skin as it is by highlighting it with simple, high impact products. As if this wasn't enough of a reason to try out the trend, paring down your usual routine and turning to fewer, but more effective go-tos can actually be more affordable and sustainable long term. To start your own skinimalism routine and embrace your natural glow for your big day, check out our full tutorial on how to achieve a minimalist makeup look, equipped with must-have makeup picks.
How to Do a Skinimalism Bridal Look
Get that minimalist look with just a few easy steps!
Prep the Skin
Perhaps one of the most important parts of the skinimalism trend is the focus on simple, yet effective skin care, so making sure your skin is hydrated and plumped is key. The L'Oréal Paris Revitalift Derm Intensives 1.5% Pure Hyaluronic Acid Serum is a lightweight hydrating serum that instantly absorbs into the skin and leaves it plump, dewy and ready to be the star of the day.
Prime
If you have pesky blemishes you'd prefer to blur out before showing off your natural beauty, we've got just the product: The L'Oréal Paris Age Perfect Blurring Face Primer with Serum Rosy. This blurring face primer instantly softens the appearance of the skin for a smooth complexion that serves as the base for the rest of your makeup. As a bonus, the primer will help keep your makeup in place all day, through happy tears and hours of dancing.
Hydrate
The best way to make your skin look dewy is to apply a tinted moisturizer in lieu of a full-coverage foundation. Our favorite is the L'Oréal Paris Skin Paradise Water Infused Tinted Moisturizer. The formula includes aloe vera and witch hazel for lightweight, natural coverage that delivers a glowing complexion.
Get That Glow
Achieve blushing bride status with the L'Oréal Paris True Match Lumi Glotion Natural Glow Enhancer. This illuminating lotion has a highlighting effect, which gives your complexion that sought-after lit-from-within look that will shine through in every single one of your wedding photos.
Accentuate The Eyes
Add length to your lashes with the LOréal Paris Telescopic Waterproof Lengthening Mascara. Use one swipe for natural-looking lashes or build a more dramatic look with a few more coats. Either way, this mascara accentuates your already gorgeous lashes for a skinimalism look perfect for when you say 'I do.'
Editor's Note: Waterproof makeup can be hard to remove at the end of the night if you're not using the right product. Make sure you have some micellar water handy when you settle in once the wedding's over. Try the L'Oréal Paris Micellar Cleansing Water Waterproof to take off your makeup—including your waterproof mascara—gently and effectively.
Pucker Up
To complete the look, grab your favorite shade from the LOréal Paris Color Riche Les Nus Intense Nude Lipstick collection. The creamy formula glides ultra-pigmented color onto the lips for an all-day statement. Whether you want to continue to keep things minimal or let your lips have a moment, there's a shade for everyone.
Photo Credit: Caitlyn Martyn
Discover more tips & tricks
Keep your skin happy
See all articles
Shop Featured Makeup products
Discover More