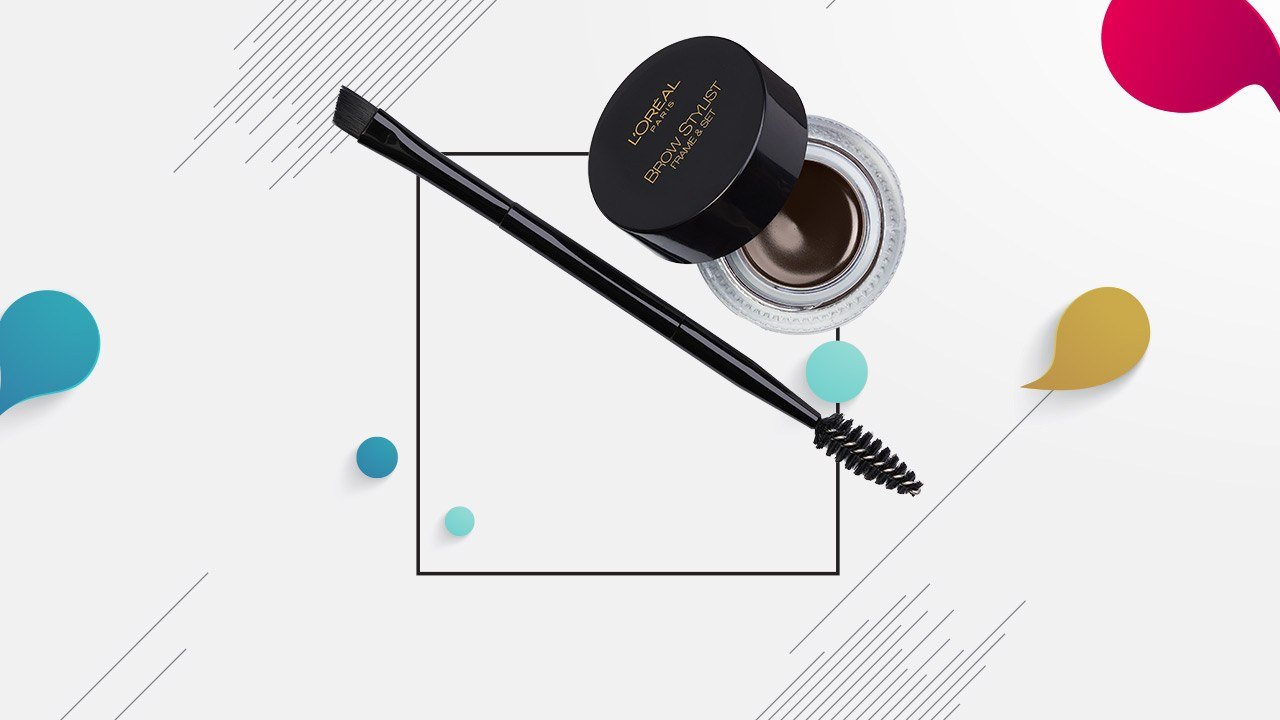 makeup looks
The One Makeup Product You Need to Help Get Thicker-Looking Brows
True story: Brows are having a serious moment these days. And thankfully, gone are the days of overly tweezed, super-thin brows—now it's all about thick, natural-looking arches, as seen on our favorite models and actresses. But just because big, bold brows are in doesn't mean they're the easiest thing to achieve—which you're probably well aware of if you've ever tried to use brow makeup before. Sometimes, mimicking the perfect brow technique can feel really challenging. But it doesn't have to be that way! With our two favorite brow techniques—which only require the use of one product—you'll be able to get the gorgeous-looking brows you've always wanted.
Try This Makeup Product for Perfect-Looking Brows
Before you try your hand at any brow makeup techniques, make sure you have the right product at your disposal. For our two tutorials below, use the L'Oréal Paris Brow Stylist Frame + Set, a cream pomade with a brush and blending spoolie. The lightweight formula easily glides onto skin and brow hairs to frame and set your look. Using the included brush will help you draw in individual hairs and precisely shape your brows. Bonus: The pomade is smudge-proof and waterproof. Score!
How to Get Thicker-Looking Brows
As much as we wish we were all born with model-like brows, some of us may have sparser arches than we'd like. No worries, though—with the right technique anything is possible!
Step 1: Brush upwards. Use the spoolie to brush your brows upwards toward your forehead. When you do this, it will help to reveal your natural brow shape so that you know where you need to fill in and define.
Step 2: Give the illusion of more brow hairs. Dip the angled brush into the creamy pomade to draw individual hairs into any missing gaps. Be sure to apply the product in light, upward strokes for the most natural-looking brows possible.
Step 3: Fill in your brows. Now that all your hairs are in place, dip back into the pomade and swipe through your entire brow. Start at the beginning of your brow and move outwards toward the tail. Pay extra attention to the underside of your brow and the upper portion of the tail because these are the two sections that will best illustrate fabulous arches.
Step 4: Blend, blend, blend! Pick up your brush and use the spoolie end to blend it all together for a less dense, drawn-on look. The more you blend, the more natural your brows will appear, while still looking fuller and more defined.
Step 5: Highlight! To really make your brows pop, dip an angled concealer brush into the L'Oréal Paris Infallible Concealing and Contour Kit and spruce up the edges for a sharp look.
How to Get Defined-Looking Brows
With the proper technique, you'll be able to whip up a beautiful arch shape in no time!
Step 1: Brush your brows up. Use the spoolie end of your brush to bring attention to your natural brow shape.
Step 2: Find your arch. Hold your brush diagonally from the outside of your nostril up across the iris of your eye—where it lands on your brow is where the highest part of your arch should be and where you want to create the most definition.
Step 3: Outline your shape. Dip the angled end of the brush into the creamy pomade to trace along the underside of your brow and the top portion of the tail. Avoid really curvy strokes because rounded brows won't look as natural.
Step 4: Fill them in. Since density isn't your issue, you don't need to draw in extra brow hairs, but you do want to fill in any portions that could help define your shape (think: the just under and just above your arch).
Step 5: Blend it out. Using your spoolie, blend your newfound definition for a more natural-looking arch. Don't forget to touch it up with a little concealer!
Discover more tips & tricks
Keep your skin happy
See all articles
Shop Featured Makeup products
Discover More