makeup looks
5-Minute Makeup Tips To Get Ready Faster
January 15, 2021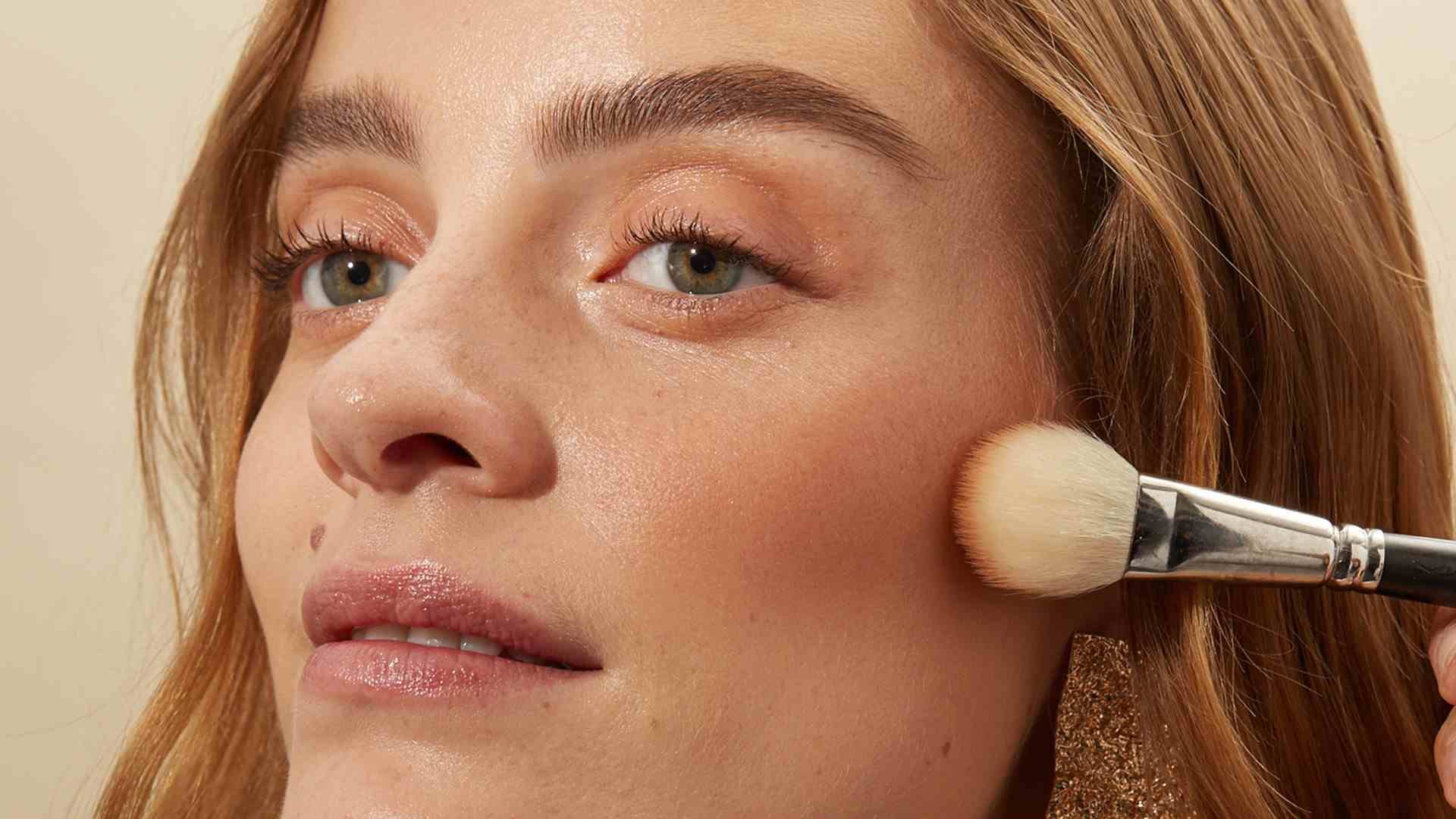 While many work-from-home days involve little to no makeup, it can be refreshing to put on some makeup when you have an important video call on the calendar. But getting glam doesn't have to take so much time out of your day — you can get a gorgeous, full-face beat in just minutes. To help you find out exactly what you need and how to speed up your routine, we're breaking down our favorite fast makeup tutorial, below. We got you, girl!
Step #1: Reach for Primer
The key to a look that lasts all day is to create a solid foundation. Be sure to start your look with primer, which can help to create a smooth canvas that'll grip your foundation. Try the L'Oréal Paris Infallible Pro-Glow Lock Makeup Primer, which hydrates the skin and gives a dewy, glowy base. It's our go-to for dry or sensitive skin. If you have combination or oily skin, try a mattifying primer on your T-Zone and this dewy primer on the rest of your face.
Step #2: Apply Foundation with a Makeup Sponge
Brushes might look pretty on your nightstand and offer a lot of versatility, but when you're short on time a makeup sponge is the way to go—especially if you're using a cream or liquid foundation. Our favorite combo? The L'Oréal Paris Infallible Blend Artist Foundation Blender and the L'Oréal Paris Infallible 24 HR Fresh Wear Foundation in a Powder. The full-coverage, creamy texture gives a flawless finish when dabbed on with the blender. Just make sure not to drag the product to avoid a cakey appearance.
Step #3: Create Dimension
To save space in your makeup bag and to speed up your routine, reach for a palette, like the L'Oréal Paris True Match Lumi Glow Nude Highlighter Palette, that has highlighter, blush and bronzer in one convenient kit. Then, using an angled brush, apply the contour shade using the "E + 3" method. Just draw an E shape beginning at your temples, along your cheekbone and back out toward your jawline. Repeat the same process on the other side of your face and blend away. Finish off by applying highlighter to your cheekbones and blush to the apples of your cheeks.
Step #4: Swipe on Colored Mascara
To make sure you look awake and attentive during video calls (and IRL), mascara is a must. One option we love is the L'Oréal Paris Voluminous Original Washable Bold Eye Mascara in Cobalt Blue. It's a statement color that'll be sure to pop in-person and on the computer screen. When you rock a bold makeup trend like colored mascara, no one will ever guess you got ready in a rush!
Step #5: Finish Off With Lipstick
The final touch to this five-minute makeup look is a quick swipe of lipstick. Pick a color from the L'Oréal Paris Colour Riche Matte Signature line and coat your lips in the hydrating formula. Remember to find a shade that complements that colored mascara. The best part? It won't smudge and it will last all day.
Discover more tips & tricks
Keep your skin happy
See all articles
Shop Featured Makeup products
Discover More