lip makeup
10 Lip Glosses Every Woman Should Own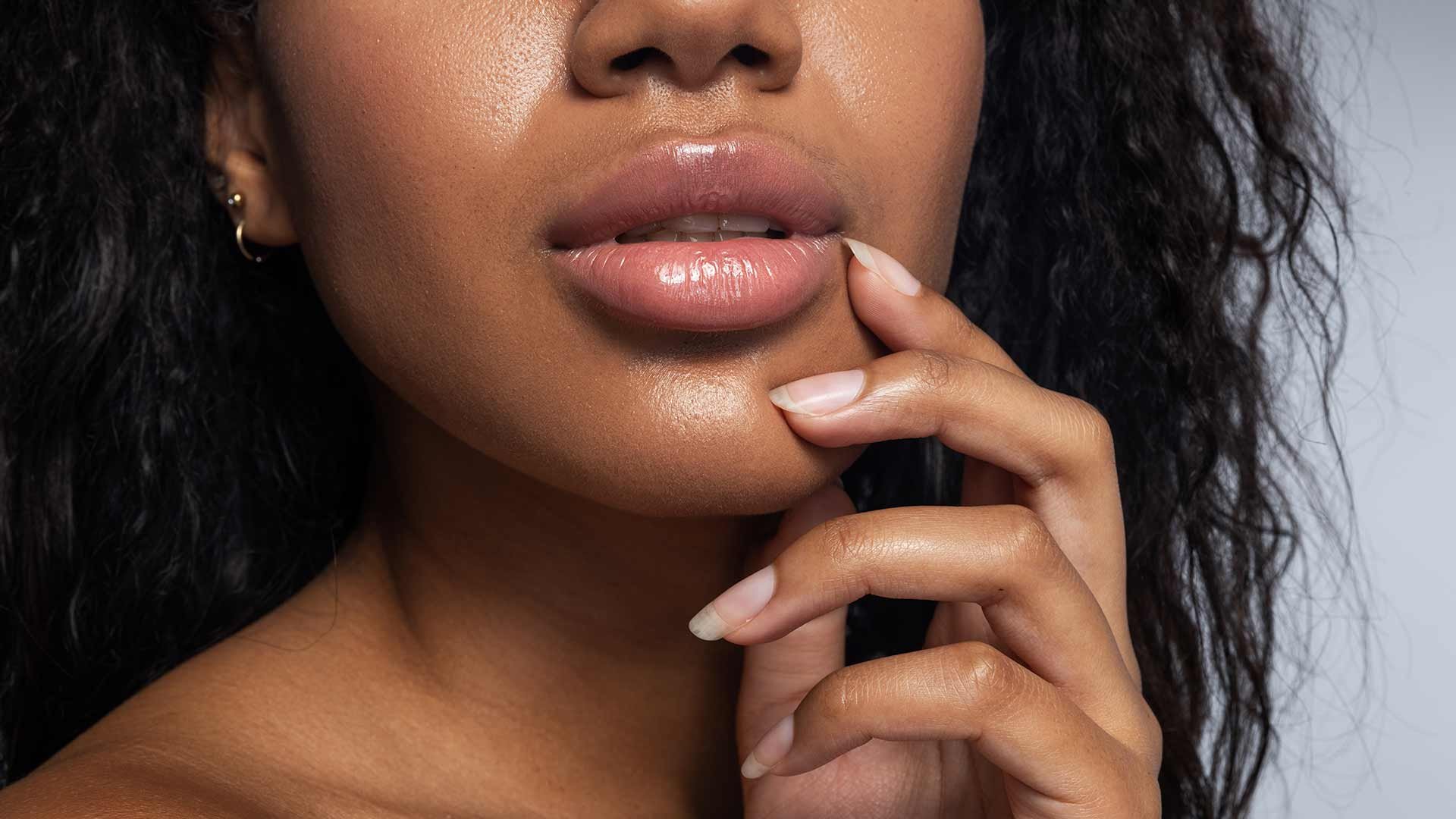 Every woman loves a good lip gloss—after all, this makeup bag essential is poppin' and cool. It may have even been the very first makeup product you purchased, which gives swiping on a gloss as part of your everyday makeup routine a fun nostalgia factor. Lip gloss is simple to apply and easy to carry around with you, allowing you freshen up your look anywhere, anytime. And while you may have that one go-to gloss, there's so much out there to choose from.
Keeping a classic lip gloss in your purse or makeup bag is great, but you shouldn't be afraid to play around with different lip gloss colors, formulas, and finishes. And who knows, you may even find a new must-have lip gloss! Below, we're sharing 10 of the best lip glosses—from lip plumping gloss to nude lip gloss—every woman should own.
MUST-HAVE LIP GLOSS #1: LONG-LASTING GLOSS
Lip gloss is the perfect way to finish off your makeup look, but it gets a bad rap for wearing away almost immediately. And even though it only takes a moment to apply lip gloss, we're betting you want its glossy lip color and shine to last much longer than that. Thankfully, while not all glosses will last for quite as long as a matte lipstick, there are some that can survive sipping your morning coffee. You just need to make sure you're armed with a long-lasting lip gloss formula. One that won't fade, feather, or require reapplying layer after layer of lip gloss throughout the day.
If you want a lip gloss that works as long as you do, try a formula like the L'Oréal Paris Infallible 8 HR Le Gloss. It's a hydrating gloss that keeps lips soft, smooth, colorful, and glossy for hours. With this lip makeup product, it's not just about the gloss, but about the applicator, too. The patented Petit Couer applicator contours lips precisely, giving your lips a smooth, even, flawless finish every time. This long-lasting lip gloss is available in a range of 20 sheer, luminous shades that stay true to their color without changing, fading, or dulling. Looking for a soft, everyday hue? Try Blush.
MUST-HAVE LIP GLOSS #2: LIP GLOSSES YOU CAN LAYER AND MIX
This technique is all about mixing different shades of gloss and "smacking" your lips together to create a super ethereal, cool look. Try doing it with light and dark shades—so purple and taupe or magenta and light pink. Apply one shade to your top lip, then take another shade and apply it to your bottom lip. After applying, smack your lips together for the subtlest of ombré lips.
MUST-HAVE LIP GLOSS #3: SUPER SHINY, NOURISHING GLOSS
Just as applying hydrating face makeup can benefit dry skin, wearing a nourishing lip gloss is your best bet if you have dry lips. Plus, if you're taking the time to apply a lip color, why not pick one that will actually feel good on your lips and offer a bit of lip care action in the process? Seems like a no-brainer. Next time your pout is parched, swipe on a lip balm, then follow it with a shiny gloss that also offers hydration, like the L'Oréal Paris Summer Belle Makeup Glowing Lip Gloss.
MUST-HAVE LIP GLOSS #4: MATTE LIP GLOSS
Nothing says 2020 quite like a matte makeup look. Even if you don't want to opt for matte makeup all over, we love completing just about any look with a nude lip gloss with a matte finish. Want to give it a try? Consider swiping on the L'Oréal Paris Infallible Pro-Matte Gloss in Statement Nude. This whipped matte gloss delivers intense, high pigment shades and lasting matte color. And while the gloss does appear, well, non-glossy, its lush, velvety texture will feel soft on your lips and be comfortable for all-day wear. It also has a pro-sculpt applicator, which can help you add shape and dimension to your lips.
To put the gloss to use, apply your matte lip gloss starting in the center of your upper lip. Work from the center of your lips to the outer edges, following the contour of your mouth. Then, glide across your bottom lip and fill in.
MUST-HAVE LIP GLOSS #5: LIP GLOSSES IN DIFFERENT COLORS
One of the best things about lip gloss is that there are many fun, fashionable, and simply pretty lip color options available. You can change up your lip gloss color on a daily basis, or go for seasonal switches if you want to update your makeup look like you update your wardrobe. In the winter, experiment with darker lip gloss colors, opting for browns and deep wines. In the summer, opt for more girly pops of pink lip gloss. Oh, and for a timeless, statement lip, look no further than a red lip gloss.
Editor's note: While you can try out different lip colors anytime you like, always try to go for one that will stay put. After all, a splotchy, faded color won't make that lip makeup statement you're seeking!
MUST-HAVE LIP GLOSS #6: PLUMPING LIP GLOSS
A little extra volumizing action never hurts—especially when it comes to your lips. That's why it's always nice to have a plumping lip gloss on hand. Give one a try before a hot date or a big event. You'll have gorgeous, fuller-looking lips in no time!
Editor's tip: Want to make your lips look fuller but don't have a lip plumping gloss on hand? Where there's a will, there's a way. Line your lips slightly outside their natural shape with a lip liner that matches your lip color. Apply a layer of a natural-looking lipstick, then dab any gloss you like onto the center of your lips. Putting lip gloss only on the center of your pout makes it look extra plump, giving you the lip plumper effect.
MUST-HAVE LIP GLOSS #7: METALLIC LIP GLOSS
Can't get enough of a glossy finish? Add a metallic lip gloss to your makeup bag—it'll give your pout an added boost of shine! You can wear one alone or use it as a highlighter on top of another lip color—have fun with it!
MUST-HAVE LIP GLOSS #8: CLEAR LIP GLOSS
You don't always have to wear color on your lips; a clear lip gloss can do wonders for boosting your makeup look. You'll find that clear formulas are particularly useful when you want the attention to be on your eye makeup, you don't want to deal with constant touch-ups, or you'd like to add a glossy finish to one of your favorite matte or satin lipsticks.
MUST-HAVE LIP GLOSS #9. GLITTER LIP GLOSS
We'll be the first ones to say that almost everything is better with glitter—including lip gloss. If you love a high-shine finish but want to take things up a notch, a few specks of glitter mixed throughout are sure to take your lip look to a new level. Each glitter fleck will catch in the light for the ultimate glimmering, shimmering pout. Apply your glitter lip gloss just like any other and get ready to shine.
MUST-HAVE LIP GLOSS #10. FLAVORED LIP GLOSS
Remember the nostalgia-inducing tendencies of lip gloss that we mentioned earlier? Well, flavored lip gloss is the number one type of gloss for bringing you back to simpler, childhood days. We'd be willing to bet you'll be reapplying one constantly throughout the day just to get an extra taste!
Now that you're up-to-date on the lip glosses you need, why not brush up on your knowledge of other beauty must-haves? Here are The 14 Best Skin Care Products We've Used in 2020.
Discover more tips & tricks
Keep your skin happy
See all articles
Shop Featured Makeup products
Discover More